Other
How to Establish a Remote Law Firm: 6 Key Strategies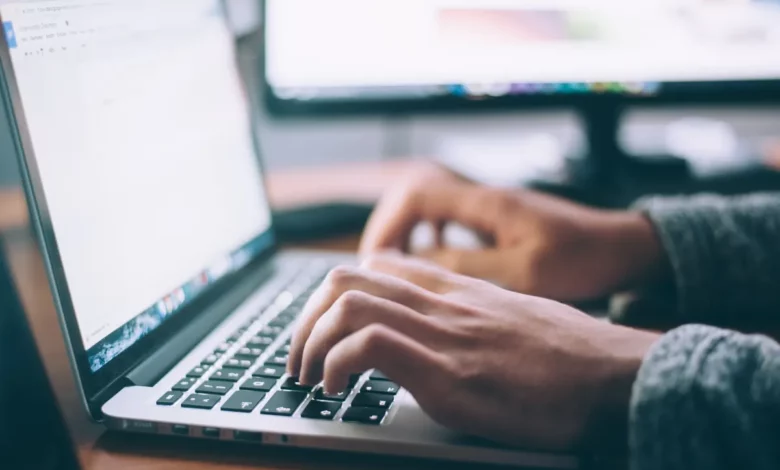 The legal landscape is transforming with the rise of remote law firms. A recent report published by Gallup shows that 52% of employees are working in a hybrid environment, and 54% expected hybrid working in the future.
This exciting evolution is not just about location flexibility; it's a strategic response to a world that demands innovation, agility, and client-centered service. Establishing a remote law firm requires more than just technology; it calls for a thoughtful approach that intertwines legal compliance, virtual collaboration, client engagement, and adaptability.
These six key strategies provide a concise yet comprehensive guide to navigating this new frontier. From selecting the right niche to implementing robust security measures and fostering a cohesive virtual culture, these insights are designed to equip aspiring remote law firms with the tools they need to thrive.
Identify Your Niche and Compliance Requirements
Understanding the specific area of law you want to practice is the cornerstone of a successful remote law firm. Identifying your niche will help you focus on the clients you can serve best and develop specialized expertise.
For instance, if you're considering starting an immigration law practice for family reunification or asylum cases, you need to set yourself apart from the start. Build your firm around client success and trust, establish relationships both locally and virtually, and use your digital presence to showcase your prowess.
But beyond specialization, compliance with legal regulations is paramount. You need to understand the ethical obligations relevant to practicing law across different jurisdictions, which may include obtaining the necessary licenses and following data protection regulations. Researching and adhering to these legal requirements in your chosen field ensures that your practice starts on a solid legal foundation and builds trust with clients.
Invest in Technology and Security Measures
The technological infrastructure is crucial to running a remote law firm. You must invest in high-quality hardware, secure internet connections, and specific legal software to manage cases and maintain client confidentiality. You will need a robust case management system and, of course, productivity tracking solutions.
Given that you will be working remotely, you have to ensure that all of your team members are on the right track and are effectively carrying out their daily duties. Investing in a remote working software solution will enable you to recognize both bottlenecks and top performers, enabling you to adjust your strategy accordingly.
In addition to these investments, implementing robust security measures is critical to protecting sensitive client information. This includes using secure communication platforms, employing advanced encryption methods, and regularly updating security protocols. Protecting client confidentiality is not just an ethical obligation; it's vital for maintaining your firm's reputation and trustworthiness.
Develop Communication Protocols and Virtual Office Culture
Effective communication is essential for the success of a remote law firm. It's vital to create clear communication protocols that define how team members will interact with each other and clients. This may include regular video conferences, emails, or chat systems.
Furthermore, building a strong virtual office culture can foster a sense of community and shared purpose. This might involve regular virtual team-building activities, shared online spaces for casual interaction, and transparent performance expectations. Fostering a cohesive remote work environment requires deliberate effort but can increase team satisfaction and productivity.
Marketing and Building an Online Presence
A strong online presence is crucial to attracting clients to a remote law firm. This means having a well-designed, user-friendly website optimized for search engines and an active presence on social media platforms relevant to your target audience.
Marketing strategies should be aligned with your firm's specialization and values. Regularly publishing insightful articles, participating in online discussions, and showcasing client testimonials can build credibility and attract potential clients. Collaborating with other professionals and engaging in community events online can further extend your reach.
Hire the Right Team and Offer Flexible Payment Options
Seek out professionals who are not only self-driven but also possess robust communication abilities and grasp the distinct nuances of collaborating remotely. Furthermore, by offering adaptable payment alternatives, you can simplify the process for clients to engage with your services, enhancing their overall experience and satisfaction.
Using secure and compliant platforms for online transactions and offering various payment plans tailored to different client needs can make your services more accessible and competitive in the market.
Monitor, Adapt, and Offer Superior Client Service
The success of a remote law firm depends on constant monitoring and adaptation. Regularly reviewing your practices, obtaining feedback from team members and clients, and being prepared to make adjustments are essential to continuous growth.
Client service must be at the forefront of everything you do. Being accessible, responsive, and providing personalized service can set you apart in a competitive market. Emphasizing excellent client care and being open to innovation and adaptation will help your remote law firm thrive in the ever-changing legal landscape.
Conclusion
Launching a remote law firm presents an invigorating prospect, demanding a well-thought-out strategy. Concentrating on these six vital facets enables the formation of a remote legal practice that transcends mere compliance and security. It fosters a practice that is attuned to clients' needs and agile enough to adapt to the ever-shifting legal landscape.
In a world where remote work is expanding, law firms that adopt this innovative model with insight and meticulous preparation are poised to enjoy enhanced adaptability and a wider reach among a diverse clientele.