SEO
5 Ways SEO Can Help Financial Advisors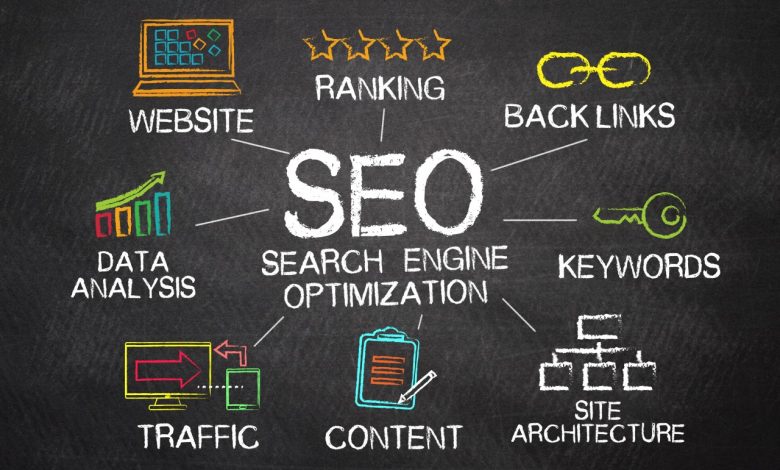 Since search engine optimization (SEO) methods constantly evolve, staying on top of the most recent and most effective SEO approaches and strategies is difficult. However, to attract visitors to your website, you must keep up with the latest technological developments in search optimization. Almost every person is already using the internet, but only 25% of those people make it to the second page of search results. So, if you're aiming to surpass your competitors, it's recommended to take advantage of this behavior by employing SEO to direct more traffic to your business site.
If you're considering SEO, you should remember that increased site traffic does not always convert into the kind of business you want. You must target terms that point out a desire to buy the product and you should appear as an established source of information for your target audience. A successful financial advisor SEO campaign won't just give you excellent website traffic, but it can give people a sense of trust in your business.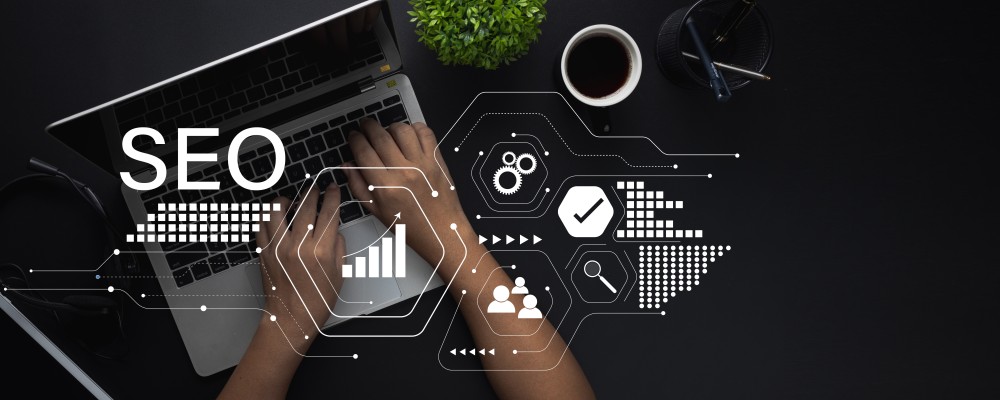 If you're still wondering how SEO can help boost your professional career as a financial advisor, here are five viable ways to do it:
1. Get More Clicks
SEO is a strategy of exposure and depending on your purpose, could affect the buying cycle. It's vital to understand what people are looking for by performing significant SEO research. Because local SEO is essential in getting to know your audience, their wants, and objectives.
Local SEO refers to the utilization of the location of your organization in search results, and your actual site could influence your online visibility. Your firm wants to be the first business that pops up when a potential customer searches for a query followed by "near me" or within your geographical proximity on Google. Increasing your local SEO will enhance your internet visibility, which will result in a boost in your customer base.
Your site's click-through rate (CTR) must be high to be able to rank well in organic search engine results. The anticipated click-through rate puts you in a great position to succeed. If not, you should expect your rating to suffer as a result.
To put it in another way, if something is ranked low on the first page of results but has a high click-through rate, Google interprets this as a signal that the material is what the searcher is looking for, or at the very least is relevant to the query.
2. Gain Audience Trust
It's expected that as a consequence of your continued high-quality content creation, you'll witness a rise in the number of people who seek your advice and expertise. In return, it increases your reputation and trust among your target audience. Making a serious effort in this area will allow you to establish yourself as a trusted source.
Make a serious effort to earn their trust and become indispensable. Rather than limiting your conversations to themes about your organization, it's best to get involved with your community's discussions. Get actively involved in your community and participate in any discussions in which you can provide significant knowledge to the debate.
To establish authority and trust with your consumers and prospects, you must publish high-quality content on several subjects connected to your organization. Of course, this will vary depending on the kind of website you have, the sector in which you operate, and the audience you are attempting to attract to your site. Remember that any material you generate and publish must be laser-focused on the demands of your clients, it cannot contain sales pitches or be crowded with unnecessary information. Gaining your audience's trust will allow you to acquire clients that'll be interested in your services and ask for your expertise.
3. Increases Visitor Quality
The number of visits to your website will almost certainly increase if you're successful in implementing an effective SEO plan on your website. This is especially true today since we're in an online world hungry for information and learning possibilities. Before even considering scheduling a meeting with you, visitors' interest will be stimulated due to search engine optimization and digital marketing initiatives.  This clearly shows that these strategies have completely changed the conventional sales cycle.
Consumers who are still in the discovery phase of their financial planning journey will likely come across your website and resources. This will give you an unequal chance to create trust and credibility in their eyes. With more knowledge about you and your company, you'll be able to have a more significant influence on your customers, thanks to your better expertise on the subject matter. For want of a better term, they are the conditions for a client conversion rate that's exceedingly high, to put it mildly.
4. Increase ROI
The word investment is the most natural part of evaluating your return of investment (ROI). However, the calculation of returns depends on the objectives and goals and if it's important enough to have monetary value. Each plan and purpose are different for every business, and to calculate its ROI, it's essential to identify and assign an economic value to each activity that generates revenue.
Although it's critical to identify these key-value indicators to make accurate estimates, there are a few fundamental revenue generators that every SEO strategy should focus on:
Improving the user experience
Bringing in qualified customers
Increasing the number of conversions
Increasing the effectiveness of advertising
Increasing traffic
Add more customer interactions
5. Stay Ahead
SEO is the most successful marketing channel available in terms of growing your company's reach and generating the most return on your marketing efforts. It has the potential to help small enterprises to compete against giant corporations that possess far more financial and human resource capabilities than their rivals. It might be beneficial to you to develop your company and outrank your competitor, among other things. It can elevate your company to a leading expert in your industry.
To beat competitors in SEO, many people recommend that you do the following:
Be aware of your competitor's SEO projects

Check their sites, links, etc.

Be the top news

Look out for new SEO techniques and apply them immediately.

Optimize keywords

This is important to ensure that your keywords give you the most significant traffic.

Track backlinks

Discover possible backlinks that you can use to partner with your website.

Create amazing content

Content creation isn't limited to sales pitch blogs. Establish your site's audience by creating informative content that'll make your site a reliable source.
The Takeaway
SEO is a great way to boost any business's credibility and visibility. This is especially true in the case of financial advisors. You'll be able to create a trustworthy and familiar site for your clients to rely upon through SEO. Appearing frequently in their search and giving insightful advice about different topics related to your industry will allow them to listen to what you have in store for them quickly. This will provide more clients and a greater return on investment in the long run.