SEO
The Fundamentals of Link-Building for Beginners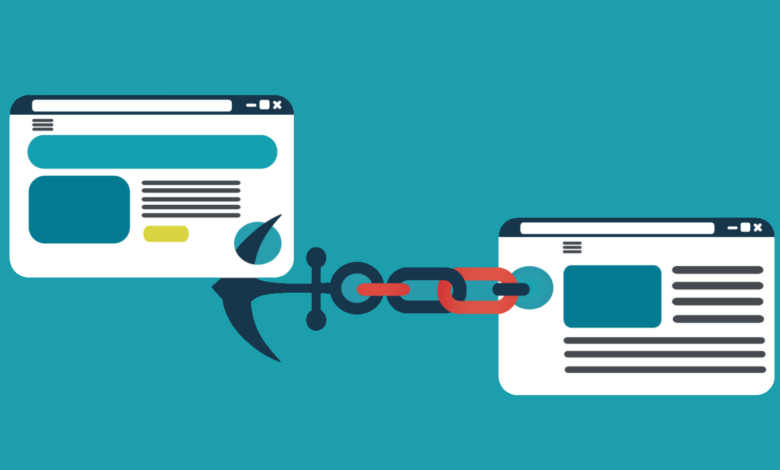 Companies, people, and traditional media play the role of back-links, promotion, and endorsements for products and services in the offline world. With recommendations, brands and companies become popular. Google and other search engines follow the same logic. When reputable websites refer to your site, your website appears higher than others on SERPs. This topic will elucidate the basics of link-building to you.
1. Importance Of Building Links
Did you notice how Wikipedia always ranks high on Google?
It happens because of links. They place a crucial role in organic search rankings. Over the years, Wikipedia earned accreditation with over 10 million ranks.
Why do people visit a website? They do so because of those links and brand mentions.
Links are vital because they affect the visibility of your site on Google and other search engines.
You have to make sure that your brand is visible. Only then your target audience can find you easily.
2. Common Terms
Here are a few terms that you need to know about link-building.
Internal links – These are the ones that point from page of your site to another page of your site. These types of links allow users to navigate to various pages or materials within your site. Apart from serving their navigational purposes, these links enhance SEO.
Back-links – These are the links that originate on a referring domain and direct the user to one of your website's pages. You may also recognize these links as inbound links or incoming links. It's one of the most popular SEO tools.
3. Build It Or Earn It
If you can get links organically, then it will increase the authority of your website, drive traffic, and expose your company to more people. Link building is about creating outstanding content and promoting the same.
Earned links are the ones that you can get naturally. One can't build, automate, or buy such links.
The only way to do it is to create link-worthy content pieces.
A few other ways earn links is to;
Create guest blogs
Build outreach
Release data-driven content
4. Types Of Links
Acquiring links naturally is a task. It doesn't happen on its own. The only way to earn links naturally is to become a hard-working influencer or an authoritarian in your industry. Here are a few types of links to know about.
Natural links – These are the links that you can earn naturally. For that purpose, you need to create content and improve your networking and promotional aspects for years. Understandably, earning links naturally is a challenging task but it isn't unattainable.
Manual creation – Manually created links are the ones that you generate through an outreach process. If you're attempting to build authority for any page or content piece, then you can use the following tactics to acquire links.
Manual outreaching is an excellent strategy. You will get links and build relationships with influencers, industry bloggers, and journalists too. However, the process takes too much time.
Automated outreaching is about sending the same template to every blogger. Generally, link-builders have to do some legwork to create a substantial email list before sending the email to its recipients. While this process may appear scalable from a corporate perspective, it has several cons.
Non-editorial links – These aren't high-quality links. Therefore, it would be best for you to avoid them as much as possible. The SEO industry abused these links heavily in the past. As a result, Google started to devalue them and penalize the sites that used too many non-editorial links. These links generally come from the following.
Advertorials
Non-moderated blog comments
User profiles
Embedded infographics
Paid links – These are the ones that you should avoid at all costs. They are risky and will surely lead to penalties. You have to pay another website so that they agree with linking their site to yours. This act goes against the guidelines of Google.
5. Weighing Quantity Vs. Quality
Are you good at acquiring links that are easy to get from less authoritative sites? Or will a few links from trustworthy websites are better for you?
Experts say that quality is better than quantity when it comes to links.
Then again, everything depends on the situation of your niche or industry and the type of links that your business rival has.
An obvious thing to do would be to strike a balance between quality and quantity. It's always better to have a few links from sites that aren't popular like Wikipedia than wasting time and energy in earning something unattainable.
6. The Most Valuable Inbound Links
Since there are several types of inbound links, you have to know which ones are valuable for you.
Undoubtedly, the best ones are those that remain placed on sites with the potential to generate traffic. After all, these links aren't the simple ones. They can bring you potential clients, customers, and users.
User-generated content pieces can drive traffic to your website.
7. Anchor Text And Cloud
The anchor text distribution is important to the ranking of your website, and it has to be diverse and look natural.
If you can do it correctly, then you will receive a spot on the first page of search results.
However, over-optimization of the anchor text for keywords will bring the wrath of Google upon you.
The textual portion of the anchor should elucidate the subject of the content that you will be linking to.
8. The Relevance Of The Links
Search engines understand the content that you create and classify sites accordingly. It means that you have to deal with relevancy too. You shouldn't forget the fact that a link from Wikipedia on any topic can be relevant for another site.
9. Authority Of The Link
The best links always come from domains within your industry. It displays that you own the highest authority.
Authority combines various metrics, including popularity, the number of referring domains, their quality, etc.
One link from Wikipedia is all that you need because this site has an incredible back-link profile that attracts traffic from all corners of the world.
10. Finding The Sites That Link To Yours
Of course, an effective and accurate way to seek out the sites that refer to you is to use Google Search Console.
Now, you have to deal with a few issues that come with the data provided by Google. These are;
You receive a list of all websites that linked to your site. You won't be able to guess somebody removed a link or not.
You won't be able to check the pages that link back to you as Google won't display such pieces of information.
Since you can't check the pages that refer to Google, you won't know anything about the anchor texts used. You have to make do with an overview.
The only way to find the missing portions of the data is to use specific tools.
To end
Now you should be aware of the fundamentals of building and earning links.
The industry is changing constantly along with the strategies and methods of acquiring links. However, you must know that even the best pieces of content without links won't give you a leg to stand on.