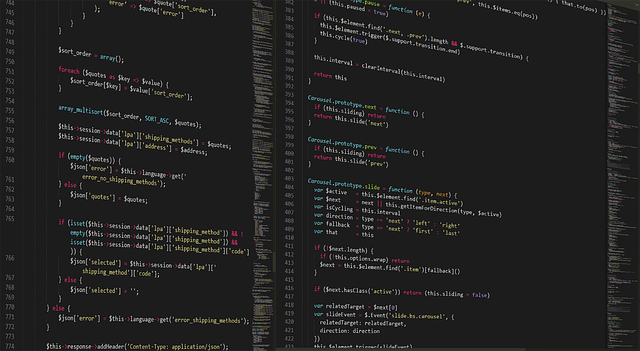 'Offshoring' or offshore web development is referred to as a process where you can operate your business remotely. The benefit of such an approach is that costs will be significantly lesser. If you have outsourced your business project to an appropriate agency, it would mean that you won't need to worry about its progress. Your project will be taken care of by capable people with specialized knowledge and necessary experience.
The need for offshore web development: 
When you outsource your business to an offshore web development team, you are hiring some of the best talents available around the globe, but you are also paying ONLY for the job they are doing for you. There are a lot of savings that you'll make, like savings in office spaces, eliminating costs of computers and other hardware, (which we will discuss below), savings in internet charges, electricity, etc. You can also save significantly on other expenses like taxes, administration costs, etc., which you might have to bear if you would have run a business with full-time employees.
Now let's take a look at some of the benefits of hiring an offshore team:
No need for infrastructure: 
As already mentioned previously, offshoring significantly brings down the costs of putting up infrastructure. You won't need any extra office space since there isn't any need for computers, chairs, tables, other hardware, etc. to finish your project. You can start your project without worrying about these things when you hire an offshore web development team.
Budget and expenses:
It is needless to say that budget is the most important and influential factor for any business. It is the same thing that applies to offshore. Which business owner doesn't want to have a high profit and keep their expenses low? This means they are looking to keep their costs lower and within their budget.
When you are investing in offshore web development, you can save a lot of time and money. Commitment is the only thing that you'll need to invest here.
When you hire an offshore team, you save a lot on paying salaries:
When you hire a developer for a full time, there is a lot of investment required, such as paying monthly salary, insurance coverage, and other expenses. However, when outsourcing, employees are working from their home or any different location as per their suitability, which means you are saving a lot since they are being remunerated while working from home.
Skilled workers from all over the globe:
Whenever you outsource to an offshore web development agency, you are always getting the best talent available. You can hire the best gifted and certified developers within your budget to get the best work within as lesser time as possible. This hiring process is made even simpler when using an employer of record platform such as Remote.
Projects can be finished rapidly:
It can be tedious to manage an entire web development project singlehandedly. In reality, the time to complete an in-house project, for the most part, is much longer than to outsource a similar project to an outside company. This is because you need to begin from the fundamental levels of gathering prerequisites, recruiting the staff, doing the research work, and afterward, finally arriving at the part where your beginning homework is completed for launching the project.
When you hire an offshore agency for your work, you are free from all these tedious tasks. Now all you need to do a thorough analysis of the industry to figure out the appropriate resource (staff), concur and sign on the agreement terms and afterward just take your seat and watch your project progress. Thus, the turnaround of the overall product is much lesser.
Work and support round the clock:
Since the time zones of different employees working worldwide are different, the project work goes on almost the whole day and night (24/7). This implies that your project will be completed and conveyed, taking the least time, thereby easily meeting your deadlines. This means your customers are always happy with you since you are delivering the project on time. When you hire an offshore web development group, you always get 24/7 support from experienced developers during the project, and in certain cases, even after the project is completed.
Product development is holistic:
When you hire an offshore agency for your web development project, alongside the development, you are outsourcing the other critical elements of development, including project management, documentation, testing, and so on. These are on the whole significant parts of your item development lifecycle, and if you don't have any one of these, you will have an incomplete product. In this way, your end product won't have any bugs or other issues, and it will be a holistic product. The offshore agency guarantees that the item is created according to the necessary prerequisites, well under the deadlines and budget.
You can take care of other necessities in the business:
Web development might not be the only thing to look after in your business; you might have several other things to deal with. It can be tough for you to monitor everything all alone. However, when hiring an offshore agency, a lot of burdens are taken away from your shoulders. Because the project is taken care of by the offshore team, you can easily focus on your other work with no problems. Thus outsourcing to an offshore team gives you the breathing space and opportunity to take care of other business aspects too.
It's easy to manage the risks:
This is the best advantage of all in outsourcing to an offshore team. No party is under the danger of incurring any loss here. If you don't like your project's progress, you can quit, and no one will bear any loss. The remote workers/developers are getting paid on time, so there will be no disputes whatsoever. Also, since you have not invested in infrastructure, hardware, etc., there is no danger for you to suffer any losses if you decide to wind up. Thus managing risks are simple when it comes to outsourcing.
Final Thoughts:
Offshore outsourcing can help you accomplish all your business objectives to make you stay ahead in the competition. The future looks bright for offshoring since more and more companies will be looking to outsource their projects to get a result that is not only top-notch but cost-effective too.
It has been observed that the developers working remotely put forth a strong effort, and if they and the company build up the correct bond, it will yield a lot of profit for businesses in the long run.