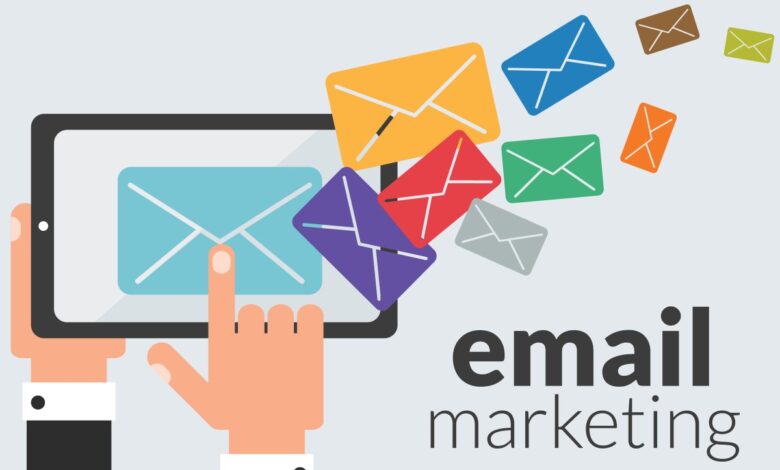 Communication is the act of passing information from one place or person to another. There are so many ways of communication, like mobile, email, letters, etc. The messages sent through electronic means from one computer user to another or various recipients through a network are called email.
Email is an important way of business communication that is fast, cheap, accessible, and easily replicated. They are plain text messages, images, or document attachments that are delivered through web-based services like Outlook, Gmail, Yahoo, etc. Using email greatly benefits businesses as it helps to provide efficient and effective ways to send More information through electronic data.
The first marketing through email was done in 1978 that resulted in sales of $13 million and kicked off one of the highly used marketing channels even to this day.
Even though it had a bright start, email is not as shiny as some of the newer channels like messaging and social media, but it has built its audience in an effective way to get good results.
What is Email Marketing
Email marketing has been around for a long time. It is one of the most direct and effective ways of connecting with all your leads, nurturing them, and turning them into loyal customers by consistently winning out over the other marketing channels.
Email marketing is a form of marketing that makes the customers on your email list aware of any new products, discounts, and other services. It is a highly effective digital marketing strategy for sending emails to potential customers.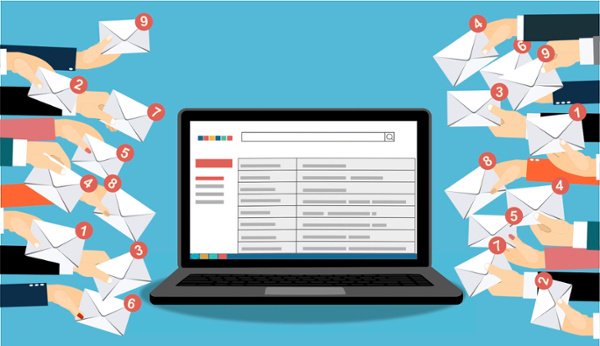 Email marketing is not spam. It is not a personal note from old colleagues either. Email marketing can act as a strong relationship builder and profit-building tool with your customers if it is used right.
With all the talks of video, virtual reality, artificial intelligence, and chatbots, many of them feel email is dead. But email marketing tactics is still one of the topmost ranked marketing strategy beating out on social media, SEO, and affiliate marketing.
Email marketing is used to send more information, drive sales and build a community around your brand. Today's modern-day email marketing has moved away from the one-size-fits-all mass mailings and rather focuses on segmentation, agreement, and personalization.
An email should be used to build upon an existing relationship with your subscribers and help provide relevant and valuable information to assist in taking action on their goals. Remember, email marketing is not just about you or your company; it's about your computer.
With email marketing, you own the connections and do not have to worry about the algorithm changes coming to your reach. Successful email marketing campaigning is more important than ever.
There are different types of email marketing. They are:
Promotional email marketing – This type of email marketing is sent whenever required in line with the rhythm of your business. Email marketing uses campaigns to promote either a special offer, a new product, a webinar, or an ebook. A campaign normally consists of three to ten emails sent over several days or weeks. Promotional emails will have a clear call-to-action. These represent specific actions that you want to reader to take- it could be a visit to a webpage or make a purchase.
Information email marketing – There are two types of information email marketing – Newsletters and Announcements. Newsletters, just as the name suggests, share news related to whatever your business is doing. It could be new milestones reached or a new product's capabilities or to highlight the uses of a product. Newsletters are generally sent according to a set schedule – weekly, bi-weekly, or monthly to help maintain a connection with the subscribers. Announcements can be perfectly made through emails as it works as a perfect channel to inform customers of company announcements, new releases or changes to the services offered, etc. Email works well for delivering important messages, and this explains why it worked as the channel of choice for brands sending out crisis information during the coronavirus pandemic.
The Ultimate Guide to Email Marketing
Running a business is not easy, and you will have a lot on your plate. To make your planning easy and get the best payoff for your email marketing, proper guidance is required.
Building your email list – No matter what you sell, getting a clear idea of who your audience is, forms an effective way of communication. And the first step of any email marketing is to build your email list. Your about page is one of the most visited pages on your website. The people who visit your about page are usually those who like you, so you should put up at least one email signup form on your about page. As soon as they have been added to your list, subscribers start giving a lot of information on their interests and buying behaviours. With these signup forms, you can customize the fields to collect everything right from age to gender to interests to subscription preferences. Sometimes you may have customers who are receiving more information but would like to receive emails when there is a sale on specific products, or there would be some who prefer weekly or biweekly updates.
Signup form – Some of the most important data your signup form must offer is how and where subscribers signup for your list. If you are in the eCommerce business, then know where your customers joined your list, as this will give you a better idea of how to communicate with them. This will also help you in knowing where you might want to focus your marketing efforts to go forward. If the majority of your signups are being generated through forms shared on social media, then focus on connecting with your customers through social media too. You can create segments to target potential customers to join your list through a specific method like Facebook or apps or a hosted form.
Groups and segments – Identify the smaller collections of people within your large audience and create groups and segments. This way, you can send more relevant campaigns to your recipients, and the more relevant the campaign, the better will be the results. Groups will be an easy way to organize your list into categories as this will help you to maintain a single list in your account. Create custom segments from the date you have collected for your subscribers, like email engagement, eCommerce activity, etc. If you are new to segments, use pre-built segments that are powered by SEO services India to increase click-through rates. With these tools, you can zero in on who is opening your emails and get guided on how you should improve your segment and what content you should send.
Decide on the content – When you know now to whom you are writing, think about your content. There is a purpose behind you sending emails, and that should really speak to your subscribers, so keep this in mind as to what they have signed up for. Decide on the upcoming events, recaps, and photos from the previous events, news coverage, details about new products, etc. Before you start on the content, think about what you already know could interest the customer, like a popular post from social media about your company or holiday shopping guides. Maybe you could also think about content created specifically for certain segments on your list to reward them for caring about what you do.
Using plain text instead of heavy HTML – Earlier, email marketers were obsessed with using HTML to get a highly stylized effect on emails. Colourful banners and borders were used, along with graphics and buttons. But finally, it was found that most of the customers or potential customers did not care what a business email looked like. They only cared about the substance of what was being offered and whether the content was relevant or not. The goal of email marketing should be only to build and strengthen relations through conversations. No heavy formatting or heavily designed HTML templates. Instead of plain text, you could also add emojis or photos as this will help to create a feeling of receiving an email from a trusted friend and will encourage people to reply.
Email subject line – An average person receives about 125 business emails every day. In such situations, it is hard to get your email to stand out in the crowd. Think of your email subject just as if it was a headline of a newspaper to grab the attention of the reader. It should be tempting and catchy and should relate to the content you are sharing. Remember, you are not doing the job of SEO services in India to get the best ranking, but instead, you are trying to start a conversation. If the content of your email and your subject do not match up, people may not be interested in reading the entire content of your email. Studies have found that emails that have a subject line tending to three and six words long perform better than longer subject lines. Finally, to find out what type of subject lines will click for your business, you will have to test for a few times to find out what will ultimately work out for you.
Manage replies – Replying to emails is also important for email marketing. This is because if you reply to an email, it creates a good bond with your customers. The difficult part is to figure out how to reply to the influx of emails you would get after starting a business conversation. It is part of the responsibility of an email marketer to not let the people go but instead follow up even if you many dozens of replies to give. It may sound difficult, but it is valuable because not every brand takes out time to personally reply to every email. If you do take time and reply to the emails, it will only show that your company cares and will provide a better experience. You can use tools that will help you manage your email replies efficiently and ensure that no email from a customer or a potential customer is left unanswered.
Database hygiene – It is easy to get stuck up in the huge number of emails in your database. But of these, there would be only a few that would be up-to-date and accurate. It is of no use if there is a big growth in your database without a proper result. Ensure that you have a process to remove those emails that are bouncing or not responding or have never taken replied to any of your emails. Some companies have autoresponders which will inform you on who you should be talking to instead. Make the junior members of your sales team go through these autoresponders and catch up on replies if there are any actual ones left behind. This way, you can avoid any prospective lead from getting thrown into the trash and instead work on developing it.
Conclusion
Email marketing is said to be giving high returns when compared to other forms of marketing.
This is probably why it is said to be the most popular in digital marketing.
However, not everyone who starts on email marketing can hope to achieve big numbers right away. They will have to finetune their email marketing strategies and process to eventually achieve a good start.
When you send an email to a customer or a potential customer, remember that they want to hear from you and would like to relate to you. So be like a genuine resource as this will make them look forward to opening your email and responding to it.