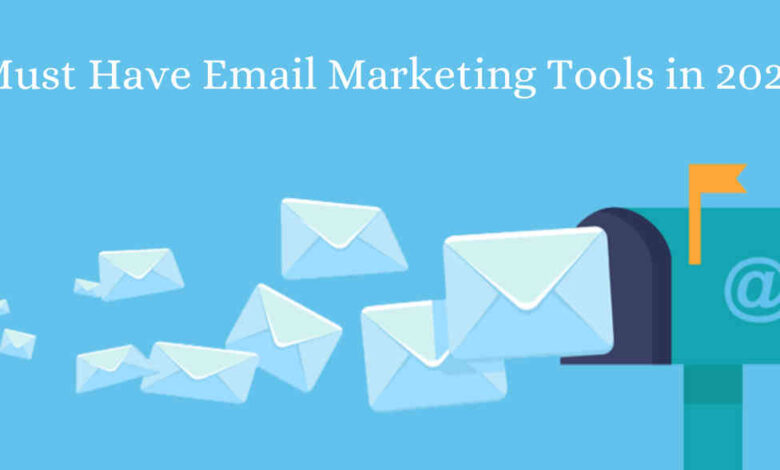 Email marketing is the most effective online marketing strategy currently in existence. But the downside to email marketing is that it takes time and effort to track your analytics and optimize your emails. You also need the right email marketing tools.
If you're looking for top email marketing tools, read our guide to learn the easiest ways to generate revenue from your email list.
1. Ahrefs for Keyword Research
Ahrefs has become a vital tool for keyword research for SEO. It can reveal what sites link to your competitors, whether they are earning an SEO penalty, and what anchors they use for their links. You can then use it to research keywords that you can use to get links, traffic, and rank.
Also, Ahrefs makes it really simple for you. Simply input your website URL, and they will provide a list of keywords and suggestions based on your blog description. Ahrefs offers 200 free credits for its premium services. From keyword research to competitor analysis to link building – this powerful suite puts everything at your fingertips.
The Pros of Ahrefs include,
You can create content and analyze it.
Ahrefs has its own crawler.
The ability to perform competitive analysis,
A very accurate keyword difficulty ranking,
A content gap analysis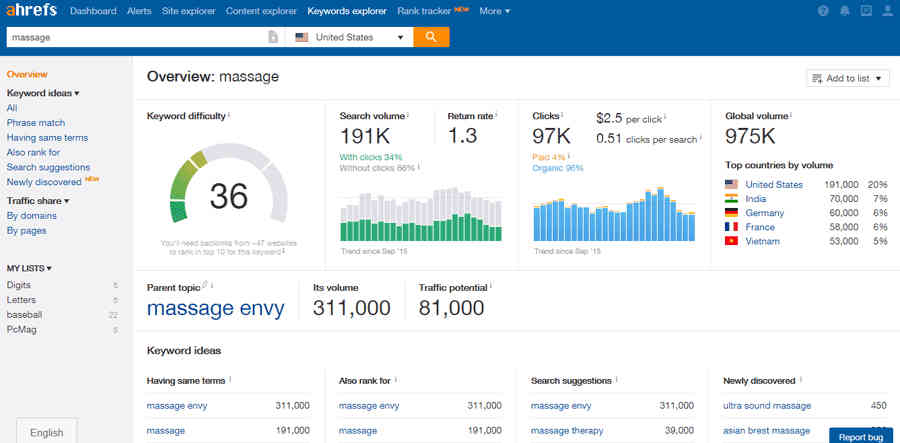 The Key Features of Ahrefs include,
Site Explorer
Content Explorer
Keyword Explorer
Domain Comparison
Rank Tracker
Alerts
Batch Analysis
Link Intersect
SEO Toolbar
2. Smartwriter for Personalized Outreach
SmartWriter is a powerful AI-powered personalized outreach software that creates personalized emails that could get you 8X more replies with just one click. This tool lets you automate your entire email outreach process, thereby making it 40X faster, 6X cheaper, and more straightforward.
This tool uses the prospects' online data to create more personalized emails that convert. Also, the AI analyses the prospects' website to find Blogs, Case Studies, LinkedIn profiles of leaders, Google News and creates a unique and highly detailed outreach message based on those data.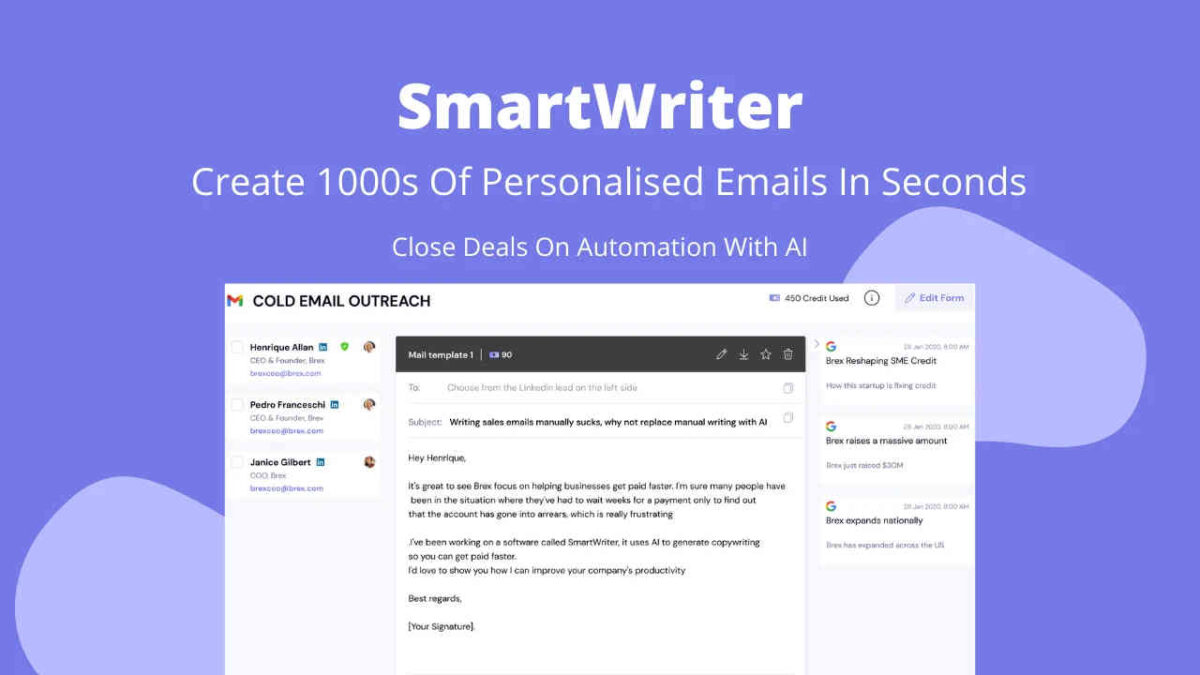 The pros of SmartWriter includes,
Automate Hours of Research, save time and grow your business
This tool helps you communicate with your prospects at a personal level by creating tailored emails based on their recent online activity.
You can also compliment the prospects on their LinkedIn or Instagram posts automatically with this AI.
Find verified email addresses of your prospects to build a 1-on-1 relationship with your leads.
You can create gripping subject lines and 81% open rate icebreakers in seconds at scale.
From email marketing to social media content, this AI tool does everything for your marketing and business.
3. Frase for Content Briefing
Frase is a powerful AI-powered content marketing tool that helps content marketers streamline researching and writing content. Frase helps create better content faster by allowing you to focus on the topics that matter to your target audience. It is made possible by using Artificial Intelligence (AI) and Natural Language Processing (NLP) to generate content briefs for your chosen keywords automatically.
If you're writing an article afresh, Frase scrapes the top 20 sites in the Google search results and automatically generates a content brief in 10 seconds with the best topics that you should include. Also, you could use this tool to optimize the existing content by analyzing the most important terms that our competitors use.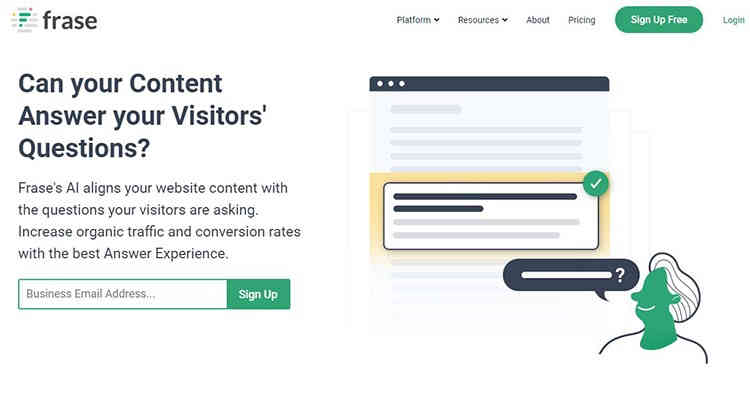 The Pros of using Frase for content creation includes,
Content Research & Creation – Saves your time as the AI helps in researching and creating content briefs.
Content Optimisation – Helps optimize already existing content.
Generate Topic Ideas – Create topic ideas for your blog content.
SEO features – It provides excellent SEO optimization features like on-page optimization and keyword research tool that helps rank your content in the search results.
Question Ideas – You can find the commonly searched questions that help you write the content that customers are searching for.
Frase concept Map – helps you create a concept map from a topic chosen.
AI Chatbot – The AI chatbot provides an excellent way to engage and convert potential customers.
SERP Mentions – Find specific keywords used by the competitors
4. Lemlist for Linkedin Outreach
Lemlist is another cold email outreach platform that allows you to generate personalized images and videos automatically. Build client relationships by making your cold outreach highly personalized and detailed from day one. In addition, the tool helps streamline and automate email follow-ups. Put your repetitive tasks on autopilot and never miss a thing.
With Lemlist, you can send emails fast and at scale without losing quality. This tool is best suited for Marketing agencies, sales teams, recruiters, and small businesses to grow using email outreach.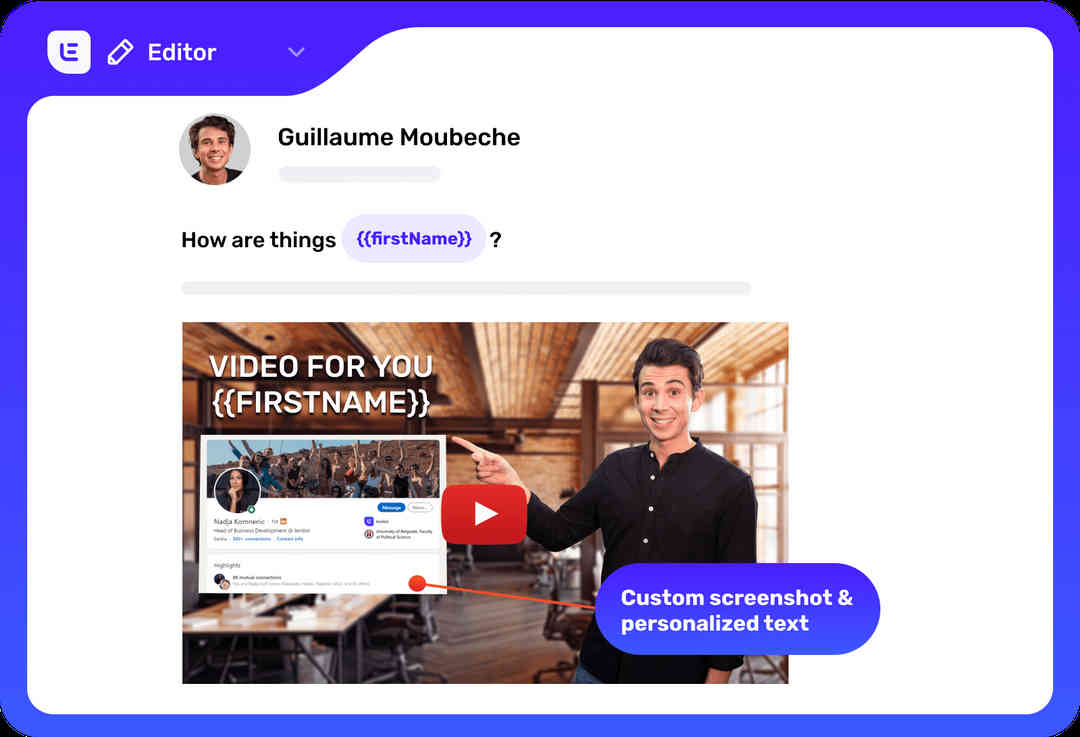 The Pros of using Lemlist for cold outreach include,
Advanced cold email personalization – This allows you to send personalized emails to potential leads. You can get the contact information of prospects directly from LinkedIn.
Auto email warm-up – The tool lets you create follow-up sequences that could run your campaign on autopilot.
Maximize email deliverability – If you have a new domain, your domain authority (DA) will not be high. This tool will send emails on your behalf to other users to warm up your email account, thereby making your emails spam-free.
5. Mailshake for Linkedin Outreach
Mailshake is a sales engagement platform for the modern sales and marketing team. With Mailshake, you can send personalized emails at scale. Additionally, you can set tasks to engage with your prospects via phone and social media, all in one sequence and on one dashboard.
The tool provides native integrations with Salesforce, Pipedrive, Hubspot, and third-party integrations to thousands of apps. It is used by email marketers, sales teams, and SaaS companies to personalize, schedule, and track email marketing campaigns at ease.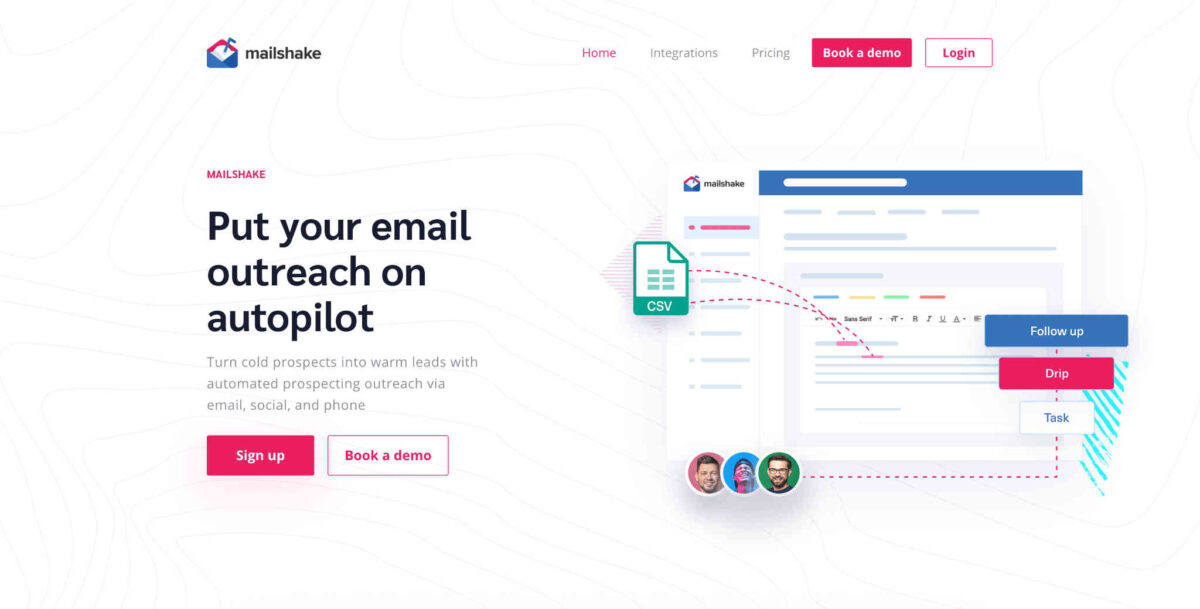 The Pros of using Mailshake for cold email outreach includes,
Easy Email Personalization – It helps you personalize each outreach email for better outbound sales campaigns.
Email Automation for Follow-Ups – You can schedule follow-up emails that are part of the same thread as the original outbound email.
Live Campaign Management – The unique feature of Mailshake is its option to edit campaigns that had already begun.
Cold Email Templates – It provides a set of cold email templates to help you get started immediately. You can customize these cold email templates and content to improve sales engagement.
6. Hunter for Email Search
Hunter.io or Hunter is a cloud-based email search and email verification tool that helps businesses to find and verify professional email addresses from any domain, B2B companies, or a specific professional on the web, and much more. The email marketing solution that helps you send cold emails, export domain search results, insert images in emails, and more.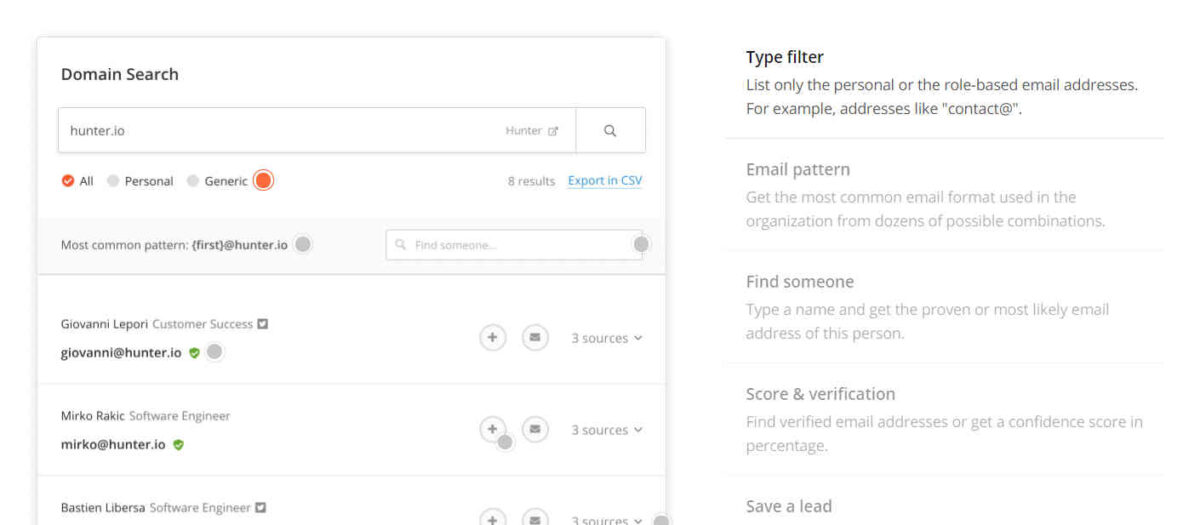 The Pros of using Hunter includes,
io search tool – The search tool lets you find the decision-makers in a business.
io email finder – This helps you find if the email address of the customers is real.
io email verifier – If you have an email address and want to check if it will bounce or not, you can use the email verifier tool.
io bulk tasks – The tool provides a bulk email finder, verifier, and domain search to use if you have a list of leads.
io leads – The tool has its own CRM built into the platform, making it very versatile and saving you money from investing in a separate software if you are looking to bootstrap.
Conclusion
Email marketing is the best way to drive repeat visitors, customer loyalty, and continuous revenue. The email marketing tools mentioned here would help automate your email marketing campaigns and to scale your business.