SEO
The 13 Different Types of Marketing Keywords Definition and Examples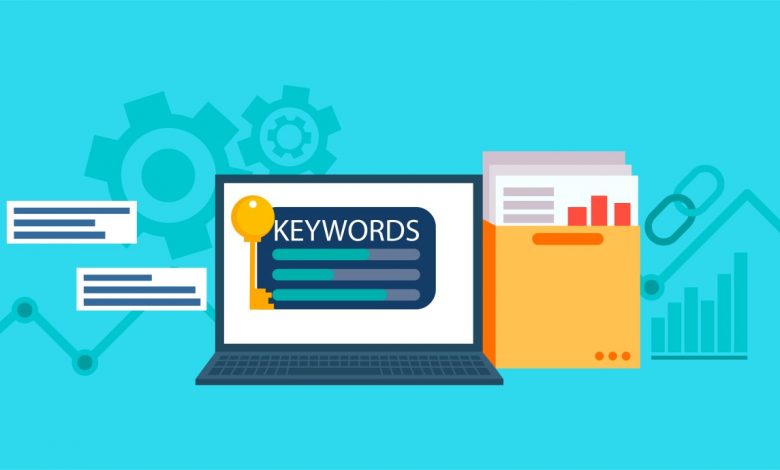 Businesses need to interact with customers in this digital age since more and more people are purchasing goods and services on the Internet. When businesses have a greater grasp of the patterns of online search, they are able to better target potential customers and develop content that is relevant across all of their digital channels.
Using marketing keywords can help you learn more about how customers find your website and the specific goods or services that excite their interest. With the help of this essay, you'll learn about the foundations of marketing keywords and the various types of marketing keywords you can use.
Searching for a digital marketing agency? When it comes to marketing, most people become lost in a sea of channels and methods, whereas winners like MediaOne employ digital masters to design effective strategies that cut through the clutter and generate results. To learn more about how MediaOne may assist you, feel free to speak with one of our consultants at no cost!
What To Look For In Terms Of Marketing Keywords?
The words and phrases that people use when looking for products and services on the internet are known as "keywords" in marketing. Search engines use algorithms that are designed to give users results that are more relevant to their specific needs. Search engines take into account the regularity with which a website's content is updated, as well as the website's validity.
When It Comes To Marketing, What Is The Purpose Of Keywords?
Businesses utilise marketing keywords to boost their search engine rankings. For example, if your firm's website has material that is related to the most often searched terms in regard to your organisation, you may experience a boost in visitors. Because of this, the quantity of sales is expected to rise as a result.
A thorough investigation into what people are searching for in terms of your product or service is essential when selecting marketing keywords. This might help you target a certain group of people who are more inclined to buy as a result of your marketing efforts. Marketing keywords can be used to tailor the content of your website to attract visitors and turn them into customers. You can employ strategic keywords in the following spots to enhance the number of visitors to your website:
The information found on the website
Meta description of a website
Messages and hashtags posted on social media networks
Ads on the internet
Tags
How Exactly May Keywords Be Put To Use In The Context Of Online Marketing?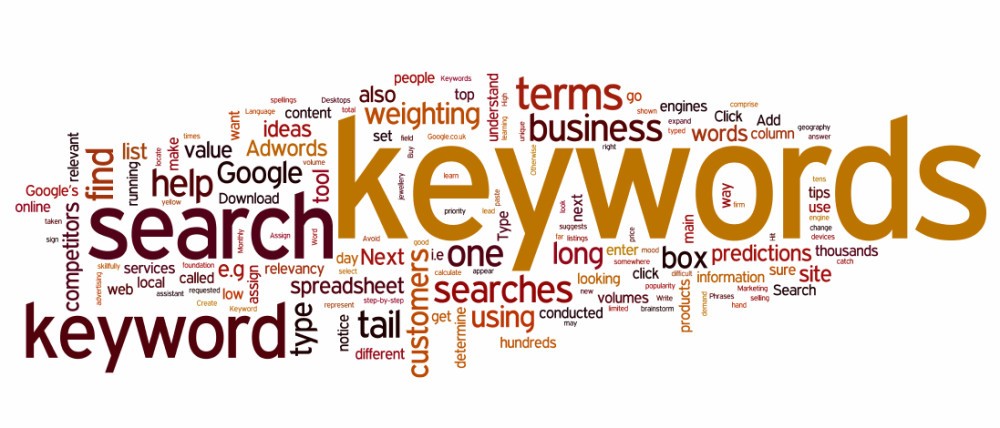 Other keywords and visuals are placed around the phrases "digital marketing" and "digital marketing."
You can't have a successful digital marketing strategy without using the right keywords!
Customers who are looking for a product or service using search engines like Google to narrow their search results by entering keywords or search queries. Visitors to websites typically enter keywords such as "price" or "quality" into the search field.
As far as I'm concerned, this should be straightforward. Customers should be able to find your business using the relevant terms, right? No, it's not quite that simple. In order to provide consumers with relevant and useful results, search engines use sophisticated algorithms. Several factors are taken into account by these algorithms. Among them are the website's trustworthiness, the frequency of its updates, and the terms it contains.
Consequently, it is critical to undertake keyword research to identify which ones will be most productive for your company.
These are the main points in keywords you should be looking for:
An item that people are likely to search for.
A good fit for the needs of your brand
Terms that can be readily inserted into all of your online content without causing any disruptions.
As soon as you've narrowed down your list of target keywords, you can begin strategically incorporating those keywords throughout the rest of your digital marketing strategy.
Listed below are the many categories of marketing keywords, along with some examples of their use:
Keywords for the market segment.
Search engine users may be able to infer the type of business or product they're looking for based on keywords that suggest market segmentation. You may be looking for something in general, or you may be looking for something in particular, depending on the search terms you choose. For instance, a person might use their search engine to look for "dog food." Google will return several results related to the zoological and other animal industries sections when you enter this broad keyword.
Keywords that are relevant to the customer.
A word or phrase that narrows the scope of the search to a certain consumer group is included in this category of customer-defining keywords. You may type in "support group for males" if that's what you're looking for. This tells the search engine to just show results for men's support groups instead of all support groups.
Descriptors and keywords for the item.
A customer's search for a product is narrowed down by the keywords they use to describe the type of product they want to buy. The term "2019 Ford Focus" is an example of a product term. In this case, it's evident that the consumer is looking for a specific model of car made by a particular manufacturer.
Keywords that have been branded.
When it comes to brand names, branded keywords and product keywords are very similar, but product keywords are much more narrowly focused. For example, a user might type in "2019 Ford sedans" into a search engine. Now you can find additional makes and models of cars from the same manufacturer in your search results.
Non-identifiable keywords
Non-branded keywords don't have any explicit brand names in their titles. A non-branded example of a keyword is "2020 sedans." Take a look at the results for a variety of different automakers that this search produced.
There is the potential for your work to be perceived as less personal when you frequently employ branded and descriptive terms. Natural detergent and "Mountain Fresh" are examples of branded and non-branded keywords you should include in your website content to ensure that the material is accessible and relatable, as demonstrated by the following example:
Keywords that rivals are using.
Competitor keywords are those that contain the brand names of your competitors' products or services. Consider the case of Mountain Fresh, a manufacturer of laundry detergent. A rival may use "Clean Day detergent" as one of their keywords. Businesses can find out what clients are searching for in a certain industry by analysing the keywords their competitors are using. Clean Day's money-back promise may be a factor in Mountain Fresh's decision to offer a guarantee of its own, since people may be looking for a "Clean Day detergent money return guarantee." They can use this information to design marketing campaigns and the development of new goods for Mountain Fresh.
Geo-targeted search terms.
Geo-targeted keywords are those that refer to a specific geographic area in order to reduce the number of search results returned. You may, for example, search the internet for "Colorado music festivals." This allows you to get a more personalised list of results based on your location.
Businesses can also target these keywords in their online advertising campaigns. Organizers of a Denver-based music festival, for example, might order their search engine ads to appear on results pages for terms like "Denver live music," "festivals near the Rocky Mountains," and "music festivals in Colorado.".
Short-tailed keywords.
Keywords of three or fewer words are known as "short-tail keywords." Head keywords, wide keywords, and general keywords are all terms used to describe them. These are some more terms for short-tail keywords. They have the ability to bring up a huge number of results from a wide range of businesses. There is a trade-off between short-tail and mid- or long-tail keywords in terms of traffic and conversions. Because so many firms employ these phrases in their marketing campaigns, short-tail keywords are more competitive in the search results.
Long-tail search terms.
Mid-tail keywords are a little longer than short-tail keywords, but they offer more specificity. As an example, they could be between three and four words long, such as:
Web hosting companies that are accessible via the internet.
Accounting software oriented toward beginners
Tips on how to improve your digital marketing strategy
Scrapbooking organisations
People who search for long-tail keywords
It's easier to rank for long-tail keywords because they're more particular, which means there's less competition. You may not get as many visits by utilising these keywords, but they are more likely to be interested in your products and more likely to make a purchase if they do come to your website.
Key phrases that people use to look for information.
It's easy to tell what a webpage is about by looking at its major keywords. In order to better direct customers to your website, they pick the page's content. Try to sound natural when combining these keywords into your website's headlines and body copy.
Identifying the search phrases people use to find your website and the associated terms that are often used in your market or specialisation should be part of your research process when selecting prime keywords.
Because of their well-known brands and other benefits, some companies may opt to focus on short-tail keywords. Long-tail keywords may be sought after by other firms looking to target a more niche market.
Similar expressions and words.
Related keywords, or LSI (latent semantic) keywords, are words or terms that are quite similar to your primary keywords, but with a few minor changes or additions. LSI (latent semantic) keywords are also known as related keywords.
Keywords that buyers use to search for a product.
Site users employ buyer keywords when they want to learn more about a product or service, or when they want to make a purchase. One can tell where a consumer is in the purchasing cycle based on the type of terms they employ in the search engine.