SEO
5 Incredible Reasons Why Every Company Should Have A Mailing List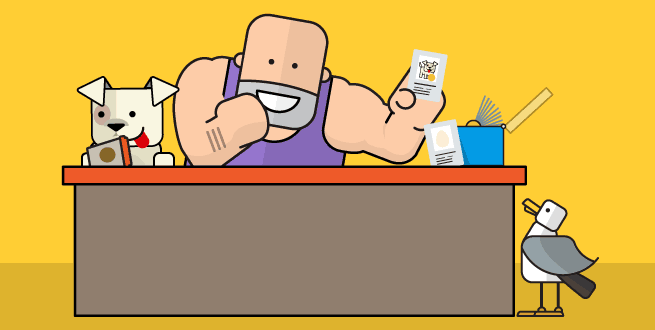 Since its invention, email technology has steadily grown over the years to become one of the most commonly employed forms of communication in the business world. According to Statista.com, as of 2017, there were nearly 5 billion email accounts in the world. Some companies have sought to create mailing lists comprising of customer's email addresses which they use to communicate about promotions, sales and other marketing information. If your company doesn't already have a mailing list, then you are definitely missing out big time! Get in touch with Webmetrix Group today for the latest deals in SEO and email marketing. Here are 5 important reasons why every company needs to have a mailing list:
It creates a target audience
By creating your own mailing list, you will be able to have a personalized list of current customers or prospective customers who have already shown interest in your company's products. Thus, you have a targeted audience thereby increasing the likelihood of them responding to marketing emails. Many businesses offer some free incentives to entice customers to join their mailing list. For instance, you could offer access to exclusive discounts or even provide free samples to clients once they sign up for your mailing list.
It is affordable
Digital marketing is a very diverse field whereby the forms of advertising can range from very affordable to very expensive. Email marketing just so happens to be one of the most affordable methods of digital advertising. This is because you don't have to pay for each click as in PPC advertising. Furthermore, it is not labor-intensive thereby enabling you to save costs on wages or salaries.
It is a useful source of customer feedback
Are you interested to know what your customers think about the new products or services that your company has recently launched? Well, why not send out an online survey using your mailing list. This gives you a great opportunity to receive immediate feedback from your customers. Such information can help you to make important businesses decisions that will benefit your company. For instance, if you are unsure about which new products that you should introduce, simply send out a poll using your email address and then wait for the response.
It is non-intrusive
Have you ever wondering why some marketing gimmicks seem to be so annoying? Well, it might be because many advertising methods don't ask for consent from the viewer. However, email marketing is quite different such that the customer freely offers his/her email address thereby demonstrating that they consent to rreceivemarketing or promotional information. This will increase the chances that they will respond by making purchases or visiting your store.
It builds a good rapport
Ask any marketing guru and they'll tell you that good customer relations is one of keys to boosting sales. By having a mailing list, you will be able to remain in constant communication with your clients thereby building a good rapport. The more they hear about your company through promotional emails, the more likely they are to purchase the goods or services that you offer.