Companies are using data-driven digital marketing to improve their marketing campaigns' return on investment (ROI) as digital marketing becomes more important and influential in the business world. Digital marketing isn't about running the same advertising online or on social media or building brand awareness. Different tactics and a solid grasp of the marketer's job are needed.
Digital marketing requires experience. Like management, one can be good at digital marketing without formal education. Candidates must grasp industry terminology. Universities offer digital marketing program at the undergraduate and graduate levels.
It's time to start a digital marketing profession. Many digital marketing businesses are looking for qualified employees willing to be paid handsomely. To begin, you need a thorough digital marketing education.
Let's know here who qualifies for the digital marketing course.
Standard eligibility criteria for pursuing digital marketing course
Digital marketing courses have different eligibility requirements. You must have graduated from enrolling in a respected digital marketing course.
Indian students who want to take online classes at an Indian college or university must have graduated (10+2+3) from a recognized school or university in any field. International applicants must have graduated from a recognized university or institution in their country.
The stream or discipline of study is unrestricted for digital marketing courses. Therefore, you can study digital marketing without a marketing or commerce degree. One can sign up for a course if they are an IT entrepreneur, an entrepreneur, or interested in digital marketing.
Some courses are only for working professionals or interns from any industry, not graduates or first-year students. MBA graduates with more than two years of work experience are eligible for such courses. Work experience is optional for most digital marketing courses.
Who can pursue a digital marketing course?
#1 Marketing & PR professionals for skill upgrading
Why do even marketers need digital marketing skills? Where do you advertise when your target market is online? Digital marketing courses are for PR and marketing professionals.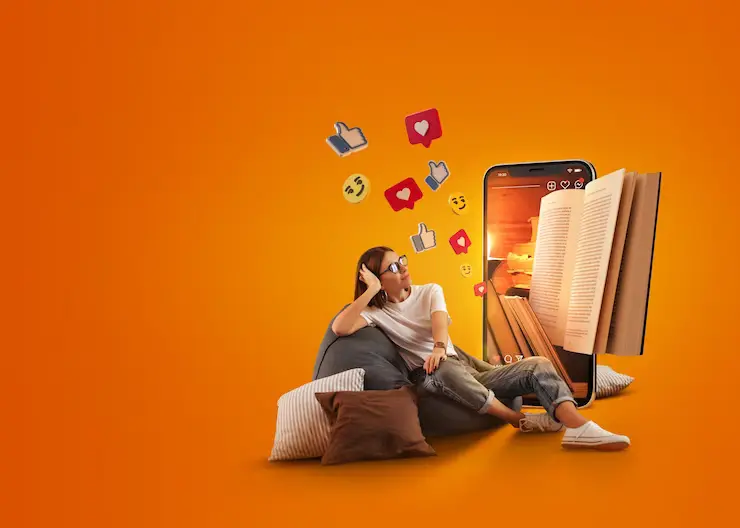 In many companies, the marketing team attends workshops or courses. Future recruiting will require expertise in digital marketing.
Marketers must understand social media, organic traffic, and analytics.
#2 BBA/MBA students to learn more
Many graduate and postgraduate colleges have started teaching digital marketing platforms. Still, one must attend a suitable digital marketing institute for practical and profound study.
Digital marketing will increase your salary and broaden your thinking to satisfy current needs. BBA students without postgraduate degrees can find jobs in this industry. BBA and MBA students should take digital marketing.
#3 New grads for career opportunities
Naturally, your degree must lead to a career. We can all agree that business and art students have few possibilities today.
If you want to avoid working in marketing or digital marketing, use digital media to offer your skills and expertise.
Instagram page, website, or blog. Artists can sell their work online by starting a Facebook page, and digital marketing is an option for recent college graduates. Digital marketing is an option for recent college graduates.
#4 Digital business growth for owners
Digital marketing is essential for small businesses and local entrepreneurs. Digital marketing allows you to apply specific marketing tactics with a small budget.
It will also help you find a digital marketing agency that matches your company's goals and measures results. You may also compete with established brands, unlike if you used expensive old approaches.
#5 Influencer and blogger aspirants
Blogging has grown from a hobby to a career. Blogging lets you express yourself via text, voice, and video. You've probably heard of a YouTuber or social media star.
Digital users come from all backgrounds. Once they reach a certain number of followers, fashion, beauty, health, travel, and lifestyle bloggers become influencers. If you want to be a blogger or influencer, do a digital marketing course.
#6 Passive income source
Who wouldn't want extra cash? Digital marketing offers that. You can find content writing, marketing, research and analytics, consulting, social media management, search engine optimization, and other freelance jobs online.
This course can create income for students, workers, and women who don't want lengthy hours.
#7 Career-changers
Digital marketing is booming in India, where people can find flexible jobs that don't require them to be in a specific place. Digital marketing professions are dynamic and help people develop creative and analytical skills.
#8 Gift to millennials—graduates
Many graduates enroll in professional programs. Digital marketing is an excellent way for impatient millennials who want to start making money right away to get a professional education. Digital marketing courses cover the what, how, and when of digital marketing.
Other digital marketing course prerequisites:
Tech-savviness:
Digital marketing requires tech-savvy players because it uses digital media, the internet, and technological tools. To deal with the various platforms and media and stay on track with the digital marketing course, you must be familiar with digital media.
Creativity:
Digital marketing requires innovation. You must always work with brands and use different messages to attract their target audiences.
Communication:
Communication abilities are vital for digital and general marketers. Digital marketing requires good speech and written communication. The best digital marketing courses have a project or case study.
Learning:
Analytics, keyword analysis, and other technologies alter and implement digital marketing initiatives. You must be willing to learn these tools and improve your performance. Constant learning is crucial.
The credentials and abilities needed to attend a digital marketing course are simple, and most candidates have them.
Take advantage of a digital marketing course to boost your career
Career opportunities in digital marketing are rising in India and worldwide. One can expect a steep learning curve and rapid job advancement in digital marketing.
A company's marketing strategy would only be complete without digital marketing. An effective digital marketer needs many different abilities. Digital marketing experts in any business need to learn more about other things to get the most out of digital tools for advertising.
Check out digital marketing courses in Kolkata.
The next logical step has been laid out for you, so what gives? Check out Simplilearn online courses today and sign up for one.