SEO
On page SEO Vs. Off page SEO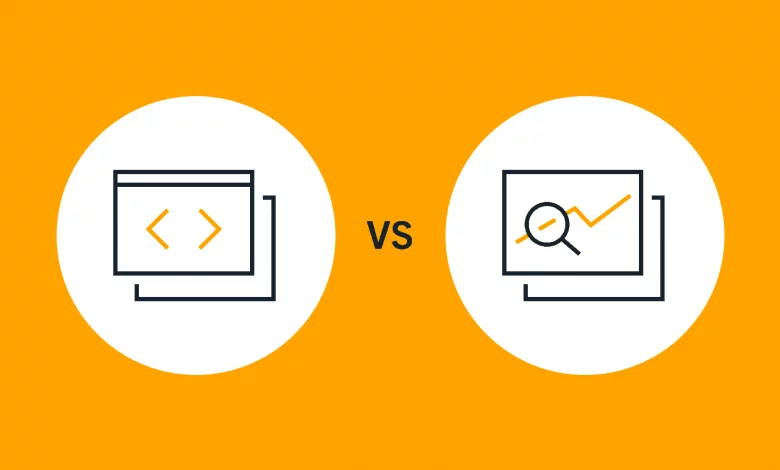 Strategizing SEO is one of the most crucial things there is when we indulge ourselves in digital marketing. That being said, such tactics bring us immense level of benefits when utilized properly. These include guest posts, link-building, as well as social media marketing.
The goal is to make the best out of our given set of On page and Off page SEO strategies. Essentially, you just cannot go wrong with these strats as these are the backbone to SEO optimization.
Let us take a look at the main SEO strategies that make it all happen, SEO-wise!
What is The Difference Between On-Page SEO and Off-Page SEO?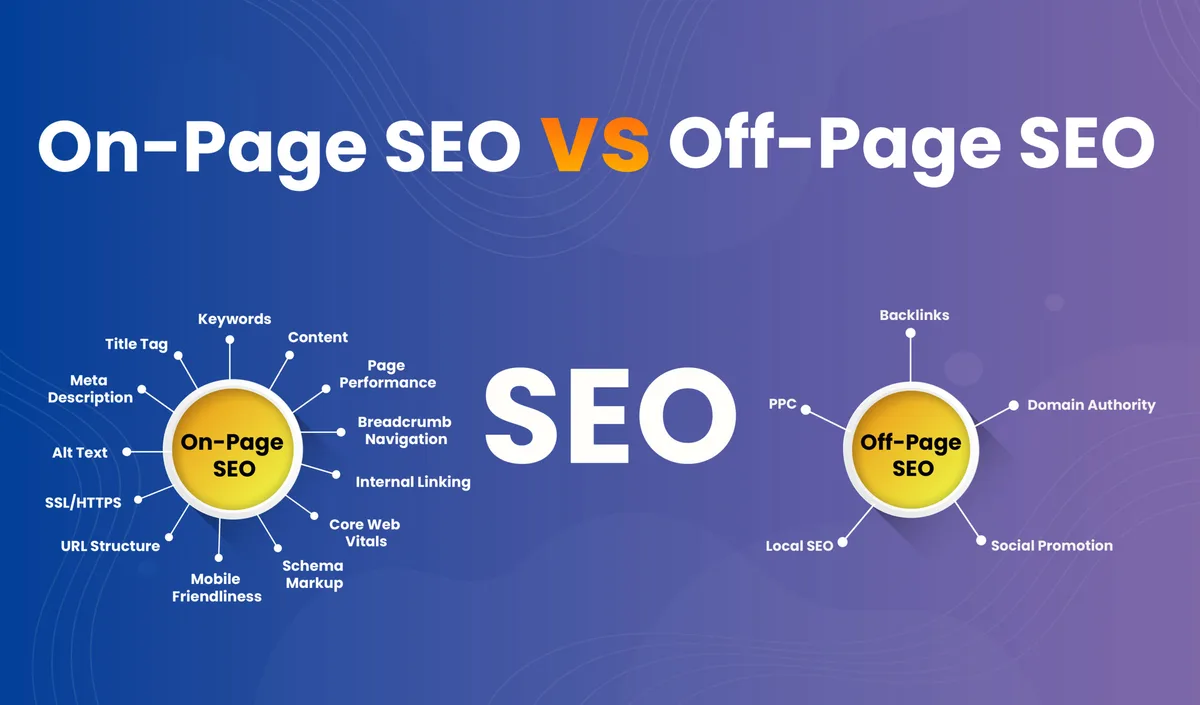 ●      On-Page SEO

On-page SEO refers to strategies you can use on your website to improve the ranking and comprehension of your content by search engines. the content, title tags, keyword usage, URLs, internal linkages, etc. of your website.

●   Off-Page SEO

Off-page SEO describes activities carried out outside of your website. such as links from other websites and mentions there.
Why is On-Page SEO Important?
Because it enables search engines to comprehend what your website is about and how it can be necessary to people' search queries, on-page SEO is crucial.
You may increase your chances of ranking higher in search results and bringing in more visitors to your website by optimizing the following 100+ google ranking factors.
Why is Off-Page SEO Important?
Off-Page SEO works as the backbone of your website. The only way your website becomes reputed is throught this alone.
These features to Off-Page SEO tactics are what makes it special:
Link Building
Citations
Events
Reviews
Content Marketing
Benefits of On-Page SEO
On-page SEO entails improving the content and organization of web pages, adding pertinent keywords, and making sure the material is of a high standard. This method enables search engines in determining the page's suitability for user searches.
On-page SEO boosts the likelihood of ranking higher in search results, generating targeted organic traffic, by offering valuable and well-optimized content.
On-page SEO encompasses technical elements like meta tags, URL structure, page speed optimization, and mobile responsiveness. By ensuring these technical aspects are well-optimized, on-page SEO helps search engines crawl, index, and understand the website better. This improves the user experience, leading to higher rankings.
Benefits of Off-Page SEO
The main goal of off-page SEO is to create trustworthy backlinks from external websites. These hyperlinks serve as recommendations, telling search engines that your website is reliable and knowledgeable. Off-page SEO raises the website's reliability along with domain authority, and eventually its search rankings by gaining high-quality backlinks.
Social Media Off-page Boost
Utilizing social media sites and other online communities is a key component of SEO in order to promote content, raise brand awareness, and interact with the target market. Search engines take into account social signals that come from sharing material on social media when analyzing the authority and relevance of a website. This, in turn, may have a favorable effect on search results.
Is On-Page SEO better than Off-Page SEO?
A complete optimization must include both on-page and off-page SEO.
Off-page SEO prioritizes constructing backlinks and social signals whereas on-page SEO concentrates on content optimization and technological components.
Off-page SEO increases visibility by establishing your website's authority and trustworthiness through third-party recommendations.
Final Thoughts
In order to boost search engine results and increase targeted organic traffic to your website, it's critical to create a balance between the two tactics. Both strategies offer various advantages. By ensuring that your website offers useful information and a positive user experience, on-page SEO can help your website rank higher.
By combining the strengths of both on-page and off-page SEO, websites can achieve a comprehensive optimization strategy that maximizes visibility, drives organic traffic, and ultimately leads to higher rankings on search engine results pages (SERPs).
For all of your on-page and off-page SEO needs, whether it be on-page or off-page the key is to use our knowledge to optimize the content, organization, and technical elements of your website while also creating high-quality backlinks and utilizing social signals.
An all-encompassing strategy guarantees top visibility, improved rankings, and focused organic traffic to support the growth of your company.