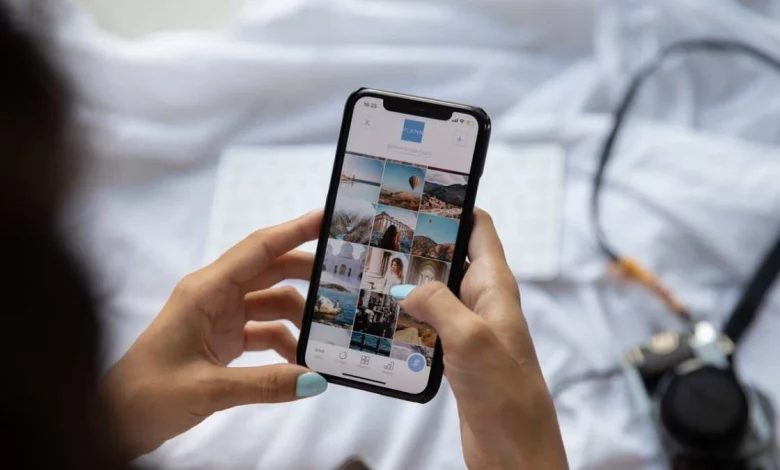 The evidence to show the effectiveness of influencer marketing is really building up. Companies are beginning to dedicate even more of their marketing budgets towards influencer campaigns, and we can see why. As many as 80% of consumers have made a purchase after seeing a product promoted by an influencer.
But, the most important step in ensuring success of your campaigns is to find and analyze influencer profiles thoroughly. Keep reading to discover the most crucial elements to analyze an influencer's profile.
The importance of analyzing profiles
Influencer marketing isn't such a novel concept anymore. From small start-ups to large multinational firms, this marketing strategy has something to suit everyone, no matter your budget.
However, if you really want your campaign to stand out from the others and generate valuable results, then you need to commit time, effort, and resources to a thorough planning procedure. As part of your campaign planning, a careful analysis of influencer profiles will need to be conducted.
The companies that have the most success from influencer marketing aren't necessarily those that spend the most on it. Instead, it's those that spend the time finding the best influencers for their brand, building relationships, and working collaboratively. Before jumping into the elements of an influencer profile that you should be evaluating, let's go over the step before this – finding influencers.
Searching for influencers
Before getting into analyzing profiles, you will need to understand the best way to find influencers. You have a few different options here, each suiting individual brands differently, dependent on their needs.
First of all, you could search entirely on your own. This would be done by heading directly to the social media platform you wish to work on and then scrolling through different influencers. The problem here is that it will be very time-consuming, especially if you are hoping to work with more than one influencer. Secondly, you will be unable to fully analyze influencer profiles, and could end up with someone that does not match particularly well with your brand.
The second option for your search would be to use an influencer marketing platform. The following details of influencer profile analysis will be related to the information that can be found on an influencer marketing platform. There are affordable plans for every budget, giving detailed analytics essential to your search. A platform like this is the most time-efficient and effective search method, providing you with dedicated filters to search by your individual preferences.
Another method to consider is to hire an agency. Although many brands find success hiring an agency for their influencer campaigns, it is typically out of budget for most. Even if this isn't the case, many brands actually find that an agency is not the best use of their budget. A successful campaign can be conducted without an agency, giving you the opportunity to spend more elsewhere, as well as keeping in full control of the campaign.
Follower growth rate
It's important to point out that when mentioning follower growth rate, this differs from follower count. The number of followers that an influencer has is of fairly little importance when it comes to your campaign's success. However, you should take a look at their follower growth evolution.
This is best done using an influencer marketing platform. You will be able to assess how an influencer's followers have increased or decreased over a period of time. This is of interest as you will typically be aiming to find an influencer whose follower count is increasing, even if this is slow. Their follower growth rate should look like a steady incline, with no sudden rises or dips.
If you are seeing any jumps in followers, this could be due to two possible reasons. Many influencers will post content in the form of 'giveaways' with an entry requirement being to follow their account. This could result in a small jump in followers temporarily. Alternatively, big jumps could indicate that an influencer has possibly purchased followers.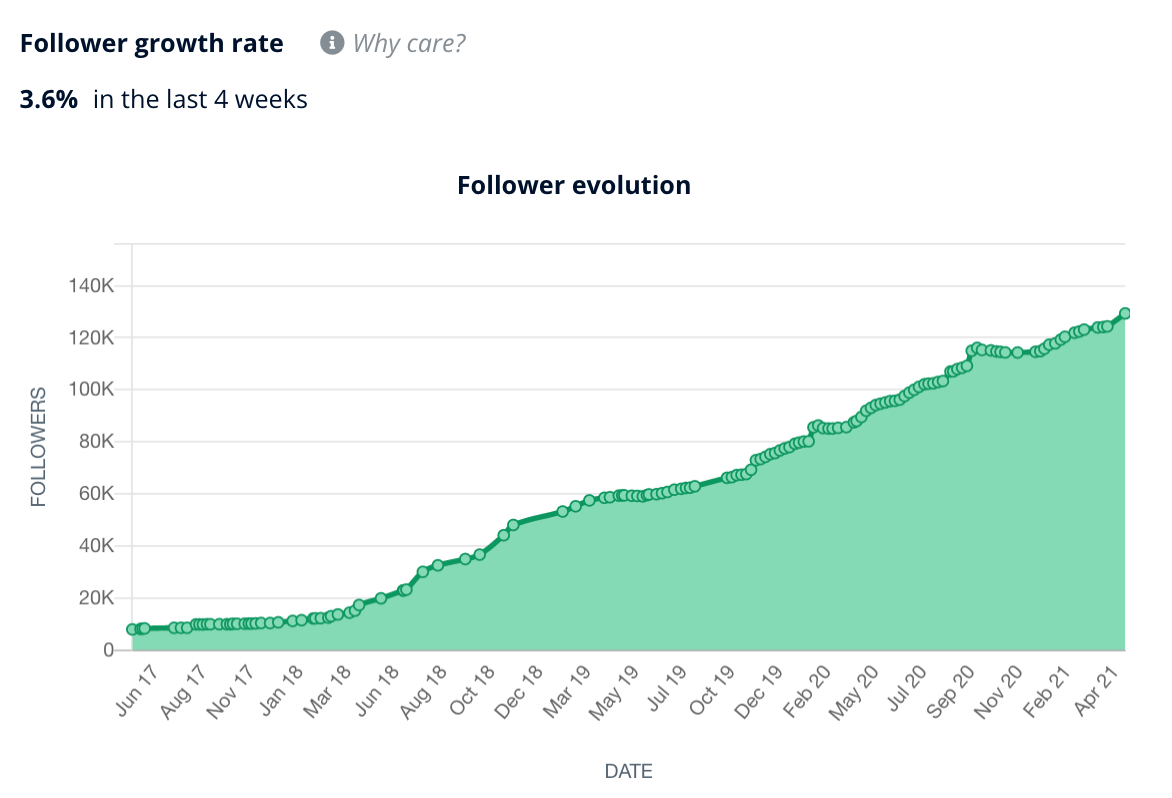 Engagement rates
Next up, and potentially of most importance, you should be evaluating influencers engagement rates. What this will show is the level of interaction between an influencer and their followers. Essentially, this indicates how interested their audience is in their content.
Of course, your brand will be wanting to have your products promoted to a group of people that are going to be highly interested and engaged in the content. This is why it's crucial to look at engagement rates over follower numbers.
With an influencer marketing platform, you will be able to identify whether influencers have healthy engagement rates or not. In order to avoid anything untoward, you should try to avoid influencers with suspiciously high engagement rates, possibly due to bought likes and comments. Additionally, aim to avoid low engagement rates, where their audience is clearly not particularly interested in what they post.
Audience insights
What you cannot forget is that influencer marketing is conducted in order to attract the attention of the followers, not the influencer. So, why would you only assess the influencers' details? It's crucial to analyze an influencer's audience, in order to understand if this is a group of consumers that would be likely to purchase your product being promoted.
It can be easy to assume that the demographics of the influencer would also represent that of their followers. However, this is not always the case. In fact, pretty frequently you will find that their followers are from a totally different group.
Use an influencer marketing platform to discover information about the demographics of an influencer's followers. You will want to look at their age, gender, location, language, interests, etc. These should align with that of your brand's target audience.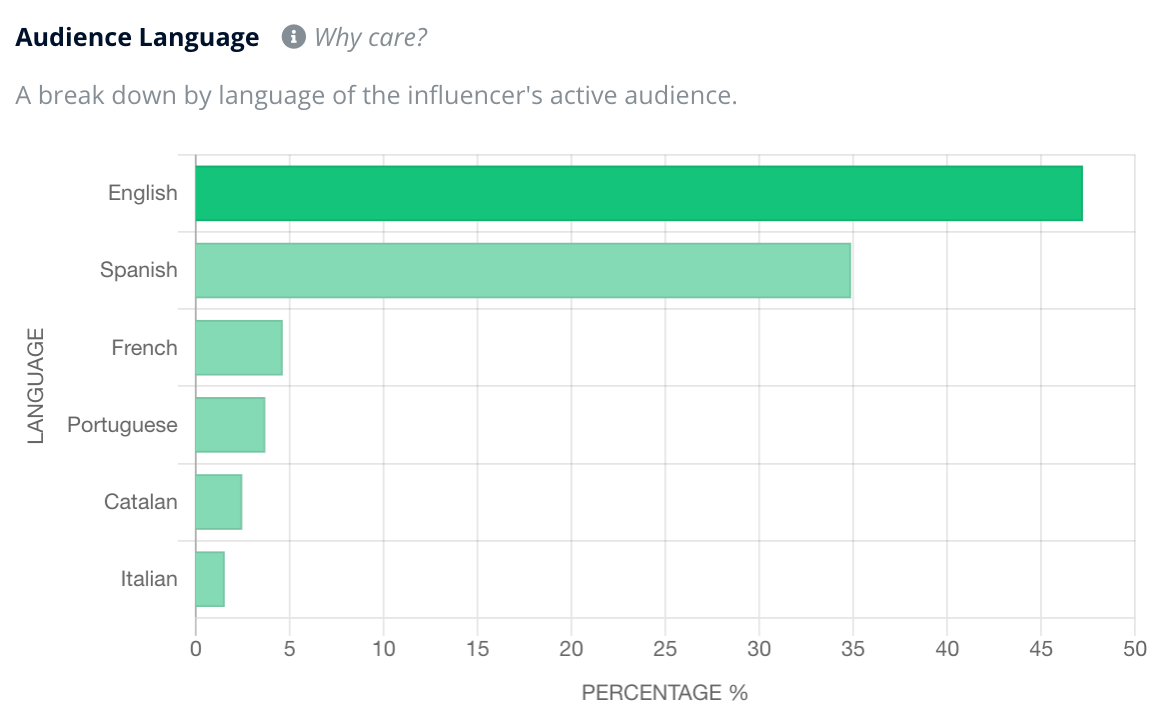 Audience authenticity
With a platform like Heepsy, you can also evaluate information about the authenticity of an influencer's audience. Unfortunately, as influencer marketing is rapidly being adopted by more and more businesses, the presence of fake influencers is increasing too. But don't worry, because avoiding influencer fraud isn't all that difficult.
Heepsy uses artificial intelligence to collect data that will present you with an estimated percentage of suspicious followers on an influencer's profile. Be aware, every influencer will have a very small number of suspicious followers as it is nearly impossible to avoid without having a private profile.
But, you should be wary of influencers with a fairly high percentage of suspicious followers, which could be due to purchasing of followers, or instead conducting other tactics in order to manipulate their follower numbers.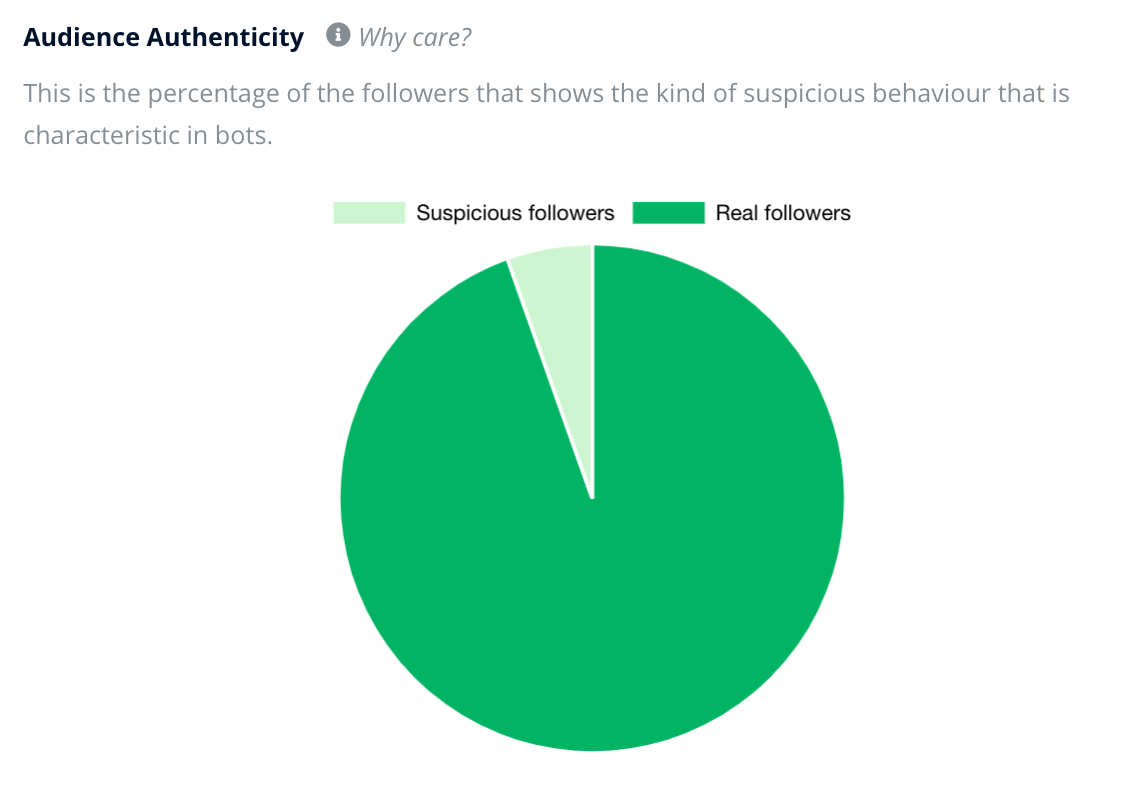 Conclusion
There are various other elements that your brand may wish to analyze, but hopefully this is a great starting point for you. We would definitely recommend working with an influencer marketing platform to analyze these details. Don't forget, you can also use these platforms to search for Instagram influencers, or even YouTube influencers, Twitch streamers, or TikTok influencers too!