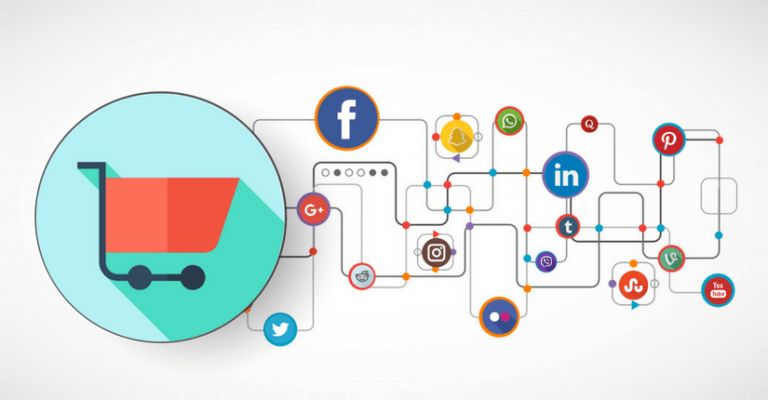 The death knell has been tolled many times for social media as a marketing platform. Yes, it's not nearly as easy to get good organic reach on social as in years past. The reality is still that it is an indispensable tool to build a brand.
The problem is that there are so many social media sites and apps that it would be impossible to use them all effectively.
And if organic reach is so low, how can it be done effectively?
There are a lot of people that do this for a living and they have tested and tested again to understand how to use social media. They say it is very viable and a must for brands large and small alike.
In this article, we will go over a few of the basics to keep in mind so you can be successful using social media to brand your business.
Define Your Audience 
You have to know your market to know how to market your brand to them. The problem is that each audience uses different social media platforms. You have to know where your target persona is hanging out to make sure you are using the right platform.
For instance, a middle aged mother living in the suburbs is using Pinterest more than anybody. If your brand is going to resonate with her you need to use Pinterest effectively.
Millenials that love food and travel and other lifestyle niches are usually found on Instagram.
Use Ads 
Using ads is a great way to be super targeted with your messaging to the right person. Doing A/B testing is highly effective when you have the data that comes with your ad campaign so you can fine tune your messaging.
Paying for ads on social is quite tricky, though. There is a learning curve and one of the Facebook ad problems, for instance, is that you can burn through quite a bit of money while you learn.
The key to remember is that you aren't running ads to make any sales or conversions. You are simply using them to bring exposure of your brand to the right people. The people that will love what your brand offers and they can identify with.
Use The Right Message For The Right Platform 
Not everybody uses just one social media platform. Some use three or four. They use different ones for different purposes. Knowing that, if you are trying to reach them you have to use the right language.
For instance, the way you'll use Instagram is going to be highly visual and appeal to a certain sense of style. To attract the same person on Twitter, you have to use the right text that succinctly sums up your post. You can use a picture too, but it is not going to be the same type of filtered photo you use on Instagram.
Once you understand why people use the social media platforms they do, then you know how to talk to them in a way that they listen.