SEO
Tips for Improving Your Site's E-A-T Levels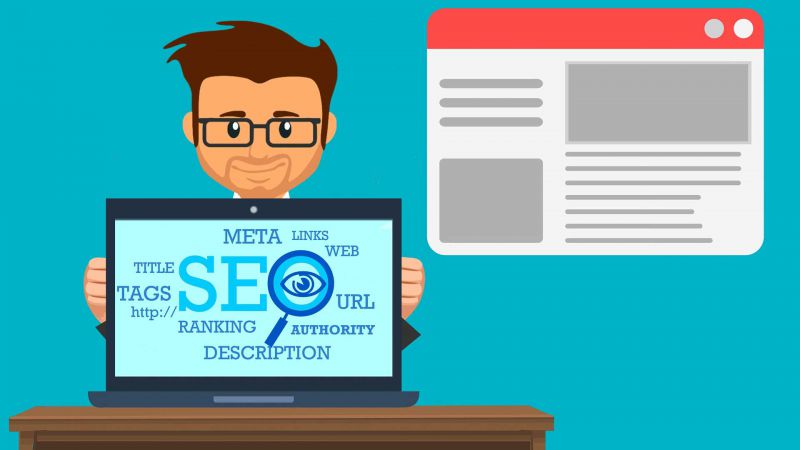 If you're a seasoned business owner, you know the importance of investing time and money in making your site look good—but a slick-looking site alone isn't enough to grow your traffic. Your online performance hinges on your site's rankings in Google search results.
Google ranks content on a variety of metrics, using an algorithm that changes often. You can't always predict the results or how they will affect SEO. However, experts can agree that three of the most crucial factors are Expertise, Authoritativeness, and Trustworthiness (E-A-T), all of which can be boosted by a professional SEO service like PureLinq.
The Importance of E-A-T
E-A-T criteria are used by Google when evaluating your website's quality, as part of an attempt to provide searchers with results that are as relevant and helpful as possible. If Google does not perceive your site as having high E-A-T levels, it will rank low in the search results for even the most well-targeted keywords. Because most people don't even bother to scroll past the first few Google results, this will result in a significantly lowered click-through rate.
Professional services like PureLinq understand that an approach that works for E-A-T also works for real people. Highlighting your company's Expertise, Authority, and Trustworthiness so that it will be boosted on the SERP and get more clicks will also mean those potential customers are more likely to stay on your site once they've clicked.
Consider Your Industry
Google emphasizes E-A-T levels when returning results for YMYL (Your Money, Your Life) queries. This content demands a high level of accuracy. If presented inaccurately or untruthfully, the information can affect a person's safety, health, happiness, and financial stability. If your business is in a sector like healthcare, financial advising, or legal services, you've probably already guessed that your site is subject to more intense scrutiny.
However, it's important to remember that all pages facilitating online transactions are also held to these standards. If your company is focused on e-commerce and you've been trying to raise your E-A-T levels but not seeing the returns you hope for, it may be because your site is being evaluated this way.
For these reasons, it's essential to work with an SEO service that understands such quality standards and knows that YMYL criteria are more likely to apply to you than you think.
Build Links With Sites With High E-A-T Levels
Backlinks continue to be an essential part of SEO, so you must have an effective link-building strategy for your website. You should aim to build links from sites with high E-A-T levels. The internet is, of course, a network, and Google can tell how authoritative your site is based on which other sites it is connected to via links.
If reputable sites link to you, it demonstrates that your content is up to their standards. The more authoritative links you have, the better. If less reputable sites make up the majority of links to your content, it can sometimes be worse than not having links at all, as it associates you with lower E-A-T scores.
Link-building is a significant undertaking that involves connecting with bloggers, publishers, and publications in your industry to build relevant links. If you create high-quality content that links back to your site, you can offer it to other sites to host as a guest post.
Create High-Quality E-A-T Content
In addition to creating content for other sites, you can create high-quality assets and content on your own site and encourage others to link to these resources. Create a well-written explanation of an industry issue, an attention-grabbing infographic, or a unique data set. This demonstrates your knowledge of your sector (Expertise and Authority) and also makes other sites more likely to link to you.
PureLinq offers resources on how to create EAT content that can give you insight into how they approach the process. You will need to make use of "About Us" and "Customer Review" pages on your site, up your link-building game by increasing your targeted outreach and work with writers who can deliver great content.
Keep Your Site Updated
Recent Google algorithm updates have penalized sites with only older content and no newer posts, so conducting regular audits of your site and the content you host is important. Outdated content is seen as a sign of out-of-date knowledge and information.
If you work with writers to produce content for your site, be sure that they can find current information on your topics, and make the necessary updates.
You should also update your site's "About Us" page with any personnel changes. A discrepancy between your site's listed employees and the contact information for your company can make you appear less reputable to the algorithm and can also make it harder for customers to get in touch.
Check-In With Your Customers
Satisfied customers who trust your brand and believe in your expertise and authority are a resource. If you survey them, they can provide relevant feedback and insights into your offerings. You can use this information to improve your customer experience.
You can also potentially add verified positive customer reviews to your site. This increases your E-A-T levels by showcasing the effective work done by your business, as well as by providing frequently-updated content for your site.
Grow Your E-A-T Score
You've already invested the time, money, and other resources necessary to make your site aesthetically-pleasing, accessible, and adaptable to different browsing methods. Now, you need to make sure people actually see it.
Increasing your E-A-T levels will help boost your site's ranking in Google's search results. This will mean people are more likely to find your site—and the positive changes you make to improve your E-A-T levels will mean they're more likely to stay there and become customers.