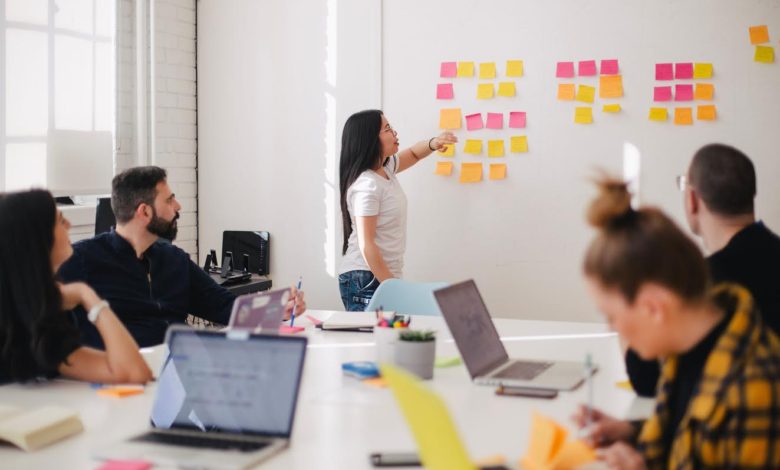 Gathering valuable information about customers is easier these days thanks to the availability of powerful tools and platforms that enable marketing teams to access tons of customer information online and offline.
Sadly, making sense of this information is still a challenge for most marketers.
And as if that's not all, marketing is getting more complicated than ever before even with the tons of information available about customers.
Even worse, customers are using multiple channels to interact and engage with brands and buy products. While having customers using multiple channels can be a good opportunity for brands, it's a huge challenge for many marketers today.
In this article, we are going to look at the biggest challenges faced by marketers today.
Note that challenges differ from one marketer to another. For instance, while some marketers are finding it hard to source and hire top talent, others are having trouble finding the right marketing tools.
That being said, here are the biggest challenges marketing managers face today.
1.    Driving Quality Traffic and Leads
Driving enough traffic is the most important thing for business growth. Sadly, it is the most challenging thing even with the availability of multiple platforms for marketing to attract customers to their websites.
A 2017 and 2018 study listed driving traffic and leads as one of the biggest challenges.
With plenty of marketing channels, the modern marketing teams are finding it hard to decide which channel to dedicate more time and effort to generate quality traffic.
Think about it: We have social media, blogging, and many other channels. Worse enough, they all seem to be powerful channels of marketing. So, a marketing team is left wondering which one to use. That's why many brands have opted to use the services of marketing agencies.
The solution?
While content marketing is one of the powerful marketing strategies, it's more important than ever for marketers to focus on producing high-quality content.
This can be achieved by researching the market to know what content your customers want.
A HubSpot study suggests that 53% of customers expect marketers to share more video with 14% feeling comfortable to read blog posts.
These days, customers are reading and interacting with content differently.
But learning how to create content that your readers want isn't the last solution. You also need to know how to promote it in a way that your readers can find it when they search for information related to your brand.
2.    Getting Sufficient Budget
To launch a successful marketing campaign, marketing teams need enough money. Sadly, getting a sufficient budget is currently a big challenge.
This is a huge challenge faced by most marketers worldwide and it's even worse for startups or smaller organizations without flexible marketing expenditure.
It gets better.
To get more budgets, marketers need to measure their content marketing ROI. Another thing is to improve inbound marketing.
Implementing effective marketing strategies can also generate great results as studies suggest that brands with powerful marketing strategies have higher chances of securing enough budgets for their marketing campaigns.
Of importance to note is that inbound marketing isn't something you can see noticeable results with overnight.
3.    Content Targeting
The modern marketing teams are finding it challenging to target international audiences with their content.
Unfortunately, there is no success with content marketing if not targeted to the right audience.
Of course, there is a way out of this confusion.
The first thing marketing teams need to do to effectively target the right audience is to identify buyer personas. After all, there is no way you can market your products to everyone.
"See, most brands taking their businesses to international levels are finding it hard to find the most effective ways to attract an international audience. But that's not all. Designing sites that can cater to customers from different countries is also a huge challenge. And this is true given that content preferences differ from one country," mentions Jake Nortes, the content expert for paper service at one of the best dissertation services. Usually, when targeting international customers, marketers need to understand that prospects come from different countries and speak different languages. Again, time zones are different. When it's morning in the UK it's night in other countries.
Before the content creation process, it's important to understand all this.
Once done with content creation, it's also important to optimize a website for international readers as well.
4.    Hiring Qualified Teams
There are plenty of tools and platforms to use to hire top talent these days. However, the modern marketing teams report that attracting, sourcing, and hiring a qualified individual is challenging.
Working with top talent can help increase sales and revenue but finding the best talent and identifying the right skills is no easy task.
Many companies spend a lot of time looking for people with the right skills.
So what's the next thing to do for marketers?
First, companies need to understand what type of candidate they are looking for?
That means evaluating multiple skills including content marketing, social media marketing, digital marketing, SEO, and content marketing.
If you are looking to hire based on the above skills then you need to determine the roles an individual will play and what skills the tasks require.
You also need to identify any challenges the new marketer will face before drafting a conclusive job description.
Once this is done, companies need to post jobs on platforms that talented marketers spend most of their time on.
This again requires another leg walk- to identify which platform to post jobs.
5.    Decoding Customer Behavior
These days' customers are more complex, that understanding their behaviors is no easy task.
This has led to a yearly decrease in consumer trust as seen reported in a study by CIM.
Customers don't trust companies with their data, even with the introduction of the General Data Protection Regulations that stipulates how companies should use customer data and information.
And some customers don't even trust the commonly used platforms by marketers including Twitter, Facebook, and many others. This makes it difficult for marketers to understand customer behavior. It's also making it difficult for marketers to target these customers who aren't trusting digital platforms with their data.
6.    Understanding Customer Expectations
Customers know what they are looking for. But as times change, customer expectations also change.
What customers expected yesterday is not what they expect brands to provide them today. This has left marketers in a confusing situation.
And the surge in technology, mobile devices, AI, and many other technological innovations has even made things better and worse at the same time.
Customers these days have access to information at their fingertips 24/7/365. That means they gather ample information about the products they want before they make a purchase.
Besides, today's customers understand almost every marketing technique companies use so targeting them becomes a hit and miss game.
For this reason, marketers need to integrate the latest technologies into their marketing strategies.
This is especially important given that customers aren't patient anymore. Once they ask a question, they expect immediate replies. If not, they will turn to your competitors.
That makes it more important than ever for marketers to make sure customers get swift and personalized responses. When marketers give personal attention to customers, it would be easier to stay on top of changing customers' expectations and needs.
7.    Data and Information is Saturated
The availability of information at our fingertips is both an opportunity and a challenge for most marketers.
With the availability of marketing tools that lets marketers gather valuable information about their customers, it's becoming harder than ever for marketers to make sense of the data. Some marketers don't have the tools to evaluate the data.
Sadly, the availability of information is even expanding.
It gets better.
One of the best ways to work around this situation is to separate productive information from the unproductive one.
This can be achieved when marketers learn how to access the right data and filter the redundant one.
This will make it easy for marketers to understand customer expectations.
8.    Website Management
Customers are more likely to visit a website that looks attractive right from the homepage. However, creating a professional and attractive website is one thing, managing it is another.
What's the challenge of managing a website?
Here is the thing. While a website may be attractive, what matters is what's inside- the content and how pages are organized.
Customers expect to get what they want on your website without scratching their heads. They will not spend time if they can't navigate your web pages.
To drive traffic and leads, you need to make it easy for visitors to read your content and contact you. If you cannot do it yourself, the best way is to outsource to professional freelancers.
9.    Collecting Data from Multiple Channels
These days' customers use multiple channels and devices to research products before making up their minds.
That means marketers must learn how to interact with these customers to collect data that can help them understand customer expectations and needs.
It's not easy (and is almost impossible) to get a picture of your customers' needs and wants by relying on one single platform.
10.     Identifying New Potential Prospects
The tons of customer information out there makes it harder for marketers to identify potential customers. It's easy to mistake or misidentify a potential customer.
As a rule, marketers need to learn how to use available tools and resources to identify new potential customers.
What Marketing Challenges Does Your Company Face?
As mentioned earlier, different marketers face different challenges when it comes to interacting, engaging, and promoting their brands. These are just a few of the biggest challenges the modern marketing teams face today.
Let's hear some of the challenges your brand experiences in the comments section.