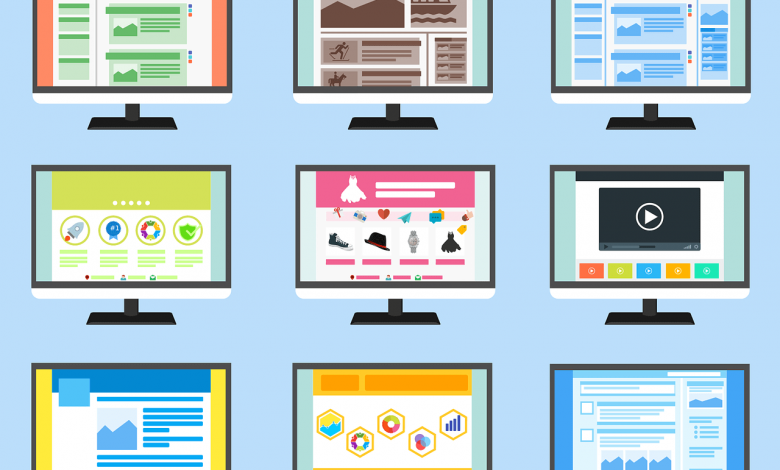 Introduction
Today's majority of people use video streaming on their devices for enjoyment, education, entertainment, and other purposes. This increase in usage has given birth to numerous video streaming programs available online for downloading and installation or use online streaming programs like Youtube, Netflix, Openload, Dailymotion, and others. This creates the premise for OTT media testing. Demand for such shows and platforms has increased their need for proper testing. We know how important it is to smoothen the consumer's journey once they click the app icon to land on their favorite shows. Buffering or any fault in the application can make the user switch to another application, leading to a loss in the competition. It is where user experience testing is required. The tester should never forget to run a video streaming test. Testing streaming services for functionality, performance, and usability compliance comes under a video streaming test. Sports games, music performances, news broadcasts, and other events employ video streaming services. It's crucial to undertake performance testing on the streaming services before such occasions to ensure that they won't crash when viewers are watching.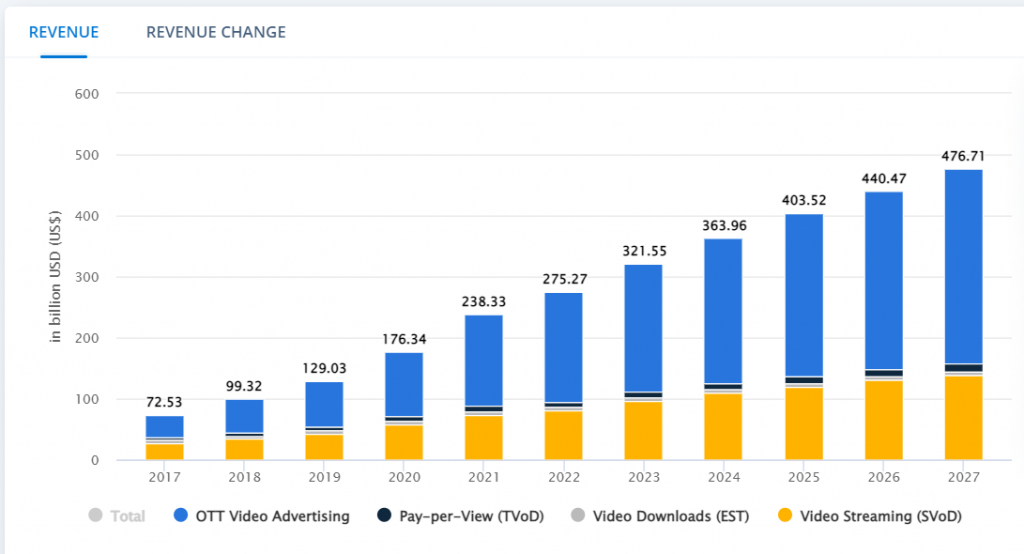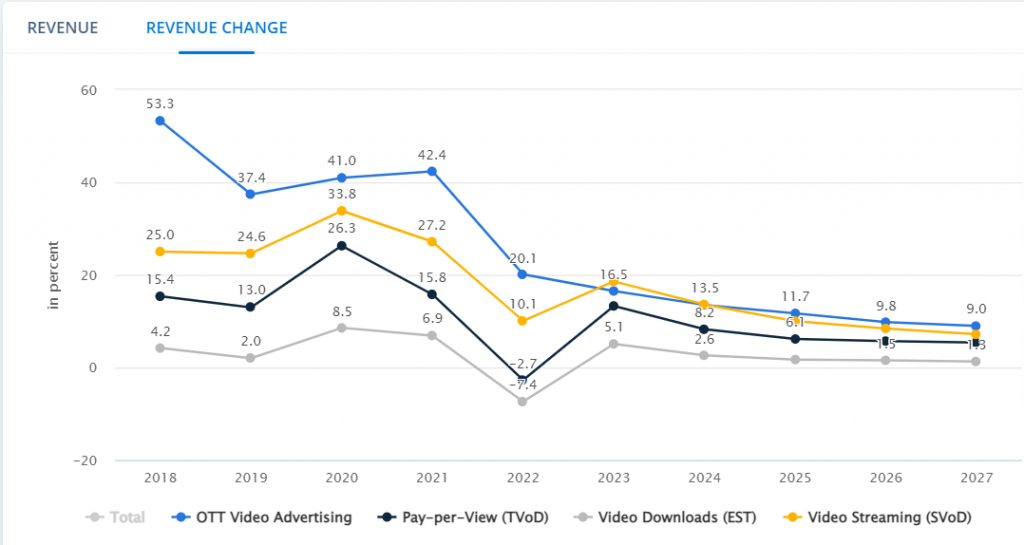 WHAT IS OTT TESTING?
Testing is needed daily to determine how effectively the product functions. Testing reveals a person's degree of knowledge or talent. User experience testing is necessary when it comes to testing media services. Testing allows the development of computer hardware and software at crucial checkpoints to see if goals are being accomplished.
There are three stages of testing.
Necessity:
As a rule, first planning is done, then documented, and then finally it is executed. However, it will be more informal and not require documentation when looking at a real-life object and needs to test immediately.
OTT media testing refers to testing the OTT media service apps and related network elements. By calculating key performance indicators for video QoE parameters like Launch Time, Load Time, Stalled Time, and Total Video Play Time, the video streaming test feature on intelligent mobile devices connected over 2G/3G/4G/5G/Wi-Fi networks intend to measure the quality of the video experience that users are receiving. Several networks, application elements, and infrastructure setups are connected to create a seamless OTT service. According to statistics, OTT Video Advertising will make up the most significant section in the OTT Video slot in 2022, with a market value of US$180.40 billion.
OTT test automation mimics high-demand scenarios to ensure that the software application continues to operate at its peak performance( even under heavy loads). Users demand streaming services, among other online experiences, to be local to their particular area or region. All these factors should be considered to enhance the user's experience.
THE CONSTITUENTS OF RICH MEDIA
Rich media's brand narrative sets it apart from traditional media material. Engaging films or infographics used in the material promote the brand and help marketers establish a connection with their target market.
The following are some of the most effective instances of rich media content:
Videos :
These do an excellent job of providing thorough information about a good or service. You may add interactive components like video carousels and pop-up banners.
Podcasts :
You may provide free podcasts with helpful material pertinent to the brand. Users will become aware of your brand as they go about their daily lives.
GIFs :
GIFs are amusing animated images that transmit a single message.
Infographics:
These are more engaging and provide helpful information using statistics and images. You may get traffic by including a CTA button at the conclusion.
Instagram stories:
Influencers or brand ambassadors might use them to introduce a product. Users may like, share, and comment on them.
Live streaming and webinars are excellent tools for distributing informative, entertaining, or promotional information.
BENEFITS OF MEDIA-RICH WEB PAGES
Rich media advertisements increase the exposure of the business while increasing organic traffic to the website. Other advantages are:
Users will interact more with your material if they find it interesting. As a result, CTR has increased by clicking on interactive advertisements, CTA buttons, and opt-in forms.
Using multiple rich media formats, such as podcasts or videos, also helps one to draw in a variety of client demographics.
Rich media content has visual components that make it easier for readers to comprehend what the brand wants to say. The user is likelier to click the CTA button after seeing an engaging advertisement or movie. As a result, the site's engagement rates are higher, decreasing its bounce rate.
Increased conversion rates, greater consumer engagement, and improved user experience improve the website's performance. Additionally, monitoring the interaction stats on a video or podcast may help the creator with strong buyer personas.
A Satisfied customer base
Customers remember the brand easily when the material is visually beautiful and stimulating. Additionally, it aids in creating a more engaging user experience, which makes the client happier. A satisfied client base generates additional sales.
IMPORTANT FACTORS THAT NEED CONSIDERATION WHILE TESTING MEDIA-RICH PAGES
Media-rich pages are more susceptible to crashes since they include tons of multimedia material. They must, however, meet several performance criteria, such as effectiveness, usefulness, interoperability, and attractiveness.
One must be more intelligent and analytical while testing these sites. While evaluating such media-rich pages, one must consider the following factors.
Everything should be "Find-able." The arrangement of the pages greatly influences this. Data must be easily accessible. Pages arranged correctly are simple to navigate. The layout must be such that using the page is simple and will attract the viewers.
Compatibility across browsers and platforms:
The page must be compatible and function consistently across the most widely used platforms and browsers.
The page needs to be capable of carrying out its intended function. One should be able to watch videos on YouTube as a guest or while logged in, for instance. It should enable comments on videos and other content. The site fails if YouTube allows comments, likes, and sharing but does a poor job of streaming and(/or) displaying the video. It must thus accomplish its goal. Any application will experience this.
The coordination of several items on a page is frequently the focus of the performance. For instance, the voice shouldn't overtake the video while watching one. It must also use suitable system resources to maintain the page's functionality. Since the website contains several parts, it shouldn't load one before or after another for such a long period that the page seems unfinished and forces the user to wait. The performance ought to be passable. Additionally, it shouldn't exhaust the user's system resources to the point that they must shut down their entire system to keep this page operating. Its resource use ought to be appropriate.
The interface of a page affects its accessibility. It must be simple to use and fully consider the consumer's demand. For instance, some websites play a piece of music or song in the background as soon as you access them. Even though it's excellent, there should be a way to turn it off or mute it because certain people could find it annoying to have music forced upon them.
There shouldn't be any broken links or photos.
If dynamic elements are utilized, they need to update automatically without requiring the user to reload the page manually.
The text should be well structured, ideally in paragraphs. Finally, a minimalist, tidy, and natural content rendering on the page may work wonders.
These are a few crucial considerations when creating test scenarios or cases to evaluate media-rich pages. These suggestions can help one realize and help them in their user experience testing. Many tips can be included further for mobile performance, load, or security testing methods. A huge opportunity exists in this.
DISADVANTAGES OF RICH MEDIA WEB PAGES
It takes time to create rich media content, so it's not all sunshine and roses. Some of its flaws include:
higher bandwidth is needed to see it
The cost of development and production might be substantial.
Rich media that requires a plugin to see it can turn some people away.
They must be adequately prepared, which calls for creative and design abilities.
Using ad-blockers, users may prevent them.
HOW HEADSPIN HELPS
The AV solution from HeadSpin makes OTT media testing possible by recording the user interface of genuine media devices, including their screen and audio output. Any device inserted inside the appliance may record audio and video using HeadSpin.
Take note of QoE and streaming performance KPIs.
Test video programs for gaming, media, entertainment, and conferencing.
Test OTT media platforms.
Test speaker-based and voice activation use cases Test DRM-protected material.
How does HeadSpin do that?
The item under examination is situated across from a high-definition camera. This camera records video, and the footage is continually scrutinized for quality.
If Bluetooth is enabled, microphones on the device being tested are used to record audio, which may then be examined using HeadSpin's audio match analysis.
Methodology of HeadSpin
The item under examination is situated across from a high-definition camera. This camera records video, and the footage is continuously scrutinized for quality.
If Bluetooth is enabled, microphones on the device being tested are used to record audio, which may then be examined using HeadSpin's audio match analysis.
One may carry out detailed perceptual video quality KPIs and AI-based issue cards thanks to HeadSpin. Playback media tests and use cutting-edge video and audio analysis tools to examine them.
CONCLUSION:
Rich media may increase website engagement and brand exposure. They also provide a more profound consumer experience, which allows you to hasten their buyer's journey. You may also get visitors from various demographics by differentiating your website from the competition.
According to statistics, the OTT Video segment's average income per user is expected to reach US$101.20 in 2022. So it's time we take OTT media testing seriously.