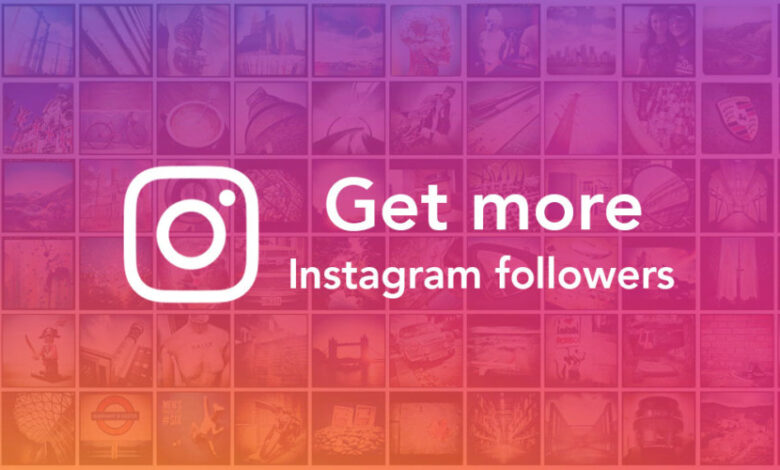 Are you looking to become an Instagram influencer but don't know where to start? Do you want to grow your following organically and gain more followers without resorting to buying them? In this article, we will discuss proven strategies and tips on how to increase your organic following on Instagram.
From understanding the importance of quality content and hashtag strategy to utilizing influencer marketing, there are several tactics that you can employ to ensure the growth of your Instagram account. By following these strategies and tips, you can rest assured knowing that your organic reach will increase significantly. So, let's get started;

Why Organic Instagram Growth Matters
Organic Instagram growth is an effective way to grow your followers and reach the right target audience with meaningful content. It helps you create a solid following for your brand, build relationships, and increase engagement.
Here are some of the top reasons why organic Instagram growth matters:
When you grow your account organically, people can trust that the followers on your page are genuine and engaged with your content. This gives potential customers more confidence in engaging with you as their go-to brand.
Organic growth implies you've earned your followers, not bought them. These folks are genuinely interested in what you have to say, making your audience more engaged and committed.
Sure, you could have a million followers, but if they're not interacting with your content, what's the point? With organic growth, your follower count might grow slower, but these followers are likely to be more active and responsive, improving your overall engagement rate.
Increased Long-Term Success
Organic growth sets the stage for long-term success. It may take longer than using shortcuts like buying followers, but the loyalty and trust you build will serve you well in the long run.
Keep in mind that purchasing followers might provide a quick boost in your follower count, but they are typically inactive and hollow, offering no genuine engagement or value. While the appeal of social proof may be tempting, always remember that it's the authenticity and commitment of organic growth that will establish a solid foundation for long-term success on Instagram. So, choose wisely.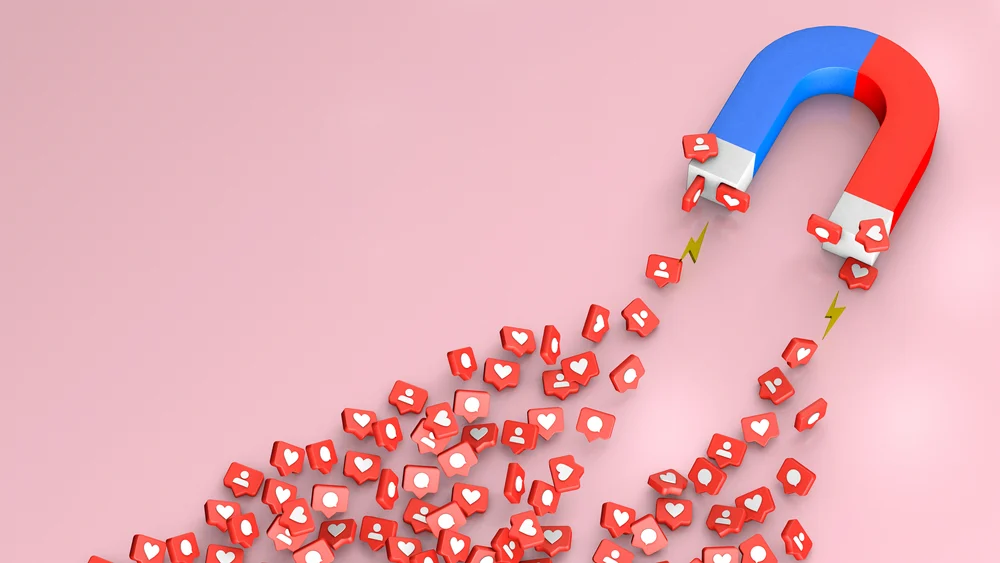 Proven Strategies and Tips to Grow Your Instagram Following Organically
Growing your Instagram following organically doesn't need to be a difficult task. With the right strategies and tips, you can reach your desired audience and increase engagement on your account.
Here are a few proven tactics to help you grow your Instagram following:
A common misconception is thinking that quantity is key to growing your Instagram following. On the contrary, it's the quality that truly matters. Your audience is seeking engaging, valuable content that appeals to their interests. So, instead of flooding their feed with subpar posts, focus on crafting high-quality, captivating content that truly resonates.
Learn from Successful Accounts in Your Niche
Learn from the strategies used by successful accounts in your niche to gain insight into what works well and why. This will give you an understanding of what kind of content resonates with your target audience and how to best reach them. Study their posts, observe how they interact with their followers, and pick up on their successful strategies.
Make Your Instagram Profile Look Great
First impressions matter. Your profile is the first thing potential followers see. Make sure it's attractive, engaging, and clearly communicates who you are and what you offer. Remember, your bio can be a powerful tool for attracting followers.
Captions are more than just a few catchy phrases. They're an opportunity to connect with your audience on a deeper level. Use them to share stories, ask questions, or offer valuable information. A good caption can encourage comments, shares, and likes, boosting your engagement.
Research Popular and Niche Tags for Your Content
Using popular and niche-specific hashtags can help your posts reach a wider audience. Research hashtags related to your content and use them strategically to increase your visibility.
Interact with Your Target Audience and Respond to Comments
Remember, Instagram is a social media platform. Engage with your followers, respond to comments, and show appreciation for their interaction. This not only builds community, but also boosts your visibility in the Instagram algorithm.
Collaborate and Cross-Promote your Content
Collaboration is key. Collaborate with other accounts in your niche to reach more potential followers. This can be done through giveaways, challenges or simply by cross-promoting each other's content. This not only provides variety for your audience, but also exposes you to a new set of potential followers.
Utilizing Instagram Stories, Reels, and Live Videos
Instagram's features such as Stories, Reels, and Live Videos are powerful tools for engagement. They offer unique ways to share content and interact with followers – from behind-the-scenes glimpses to Q&A sessions, the possibilities are endless.
Don't Forget to Keep Posting on Instagram Regularly
Consistency is key on Instagram. Regular posting keeps your audience engaged and coming back for more. But remember- quality over quantity!
  Host Instagram Live Sessions or Q&A Sessions
Live sessions and Q&As are a great way to engage with your audience in real-time. They provide an opportunity to connect on a more personal level, answer questions, and share valuable insights.
  Tell Everyone about Your Instagram on Other Websites
Don't limit yourself to Instagram alone. Promote your account on other social media platforms, your website, or even your email newsletter. It's a fantastic way to reach a larger audience.
Monitor Engagement, Reach, and Follower Growth
Keep track of your progress. Use Instagram's analytics tools to monitor your engagement, reach, and follower growth. This will help you understand what's working and what isn't, allowing you to adjust your strategy accordingly. Remember, growth is a process – be patient and persistent.
By following these strategies, you can create an effective digital presence that will help boost your influence and attract more followers to your account. Remember that consistency is key; keep creating content that resonates with your target audience.
FAQ's
Q: How can I organically grow my Instagram following to reach 1,000 followers?
A: Building a following on Instagram organically requires a strategy that focuses on engagement and content quality. Start by defining your niche and creating content that resonates with your target audience. Use relevant hashtags, engage with similar profiles, and respond to comments on your posts. Consistently post content, and consider using Instagram's features like Stories, IGTV, and Reels to increase your visibility. With patience and persistence, you can organically grow your follower count to 1,000 and beyond.
Q: How much does Instagram pay for 1,000 followers?
A: Instagram itself does not pay users based on the number of followers they have. However, a high follower count can lead to monetization opportunities. Brands often collaborate with influencers for sponsored posts, which can be a source of income. Having 1,000 followers might not yield significant income, but it's a stepping stone to bigger opportunities as your audience grows.
Q: How do I get more engagement on Instagram?
A: To get more engagement on Instagram, focus on creating quality content that resonates with your target audience and engage with other users by liking, commenting, and sharing their posts.
Q: What is the best time to post on Instagram?
A: The best time to post on Instagram depends on your target audience. Generally, the most popular times for posting are Monday through Friday between 8 pm and 11pm EST.
Concluding Remarks
Growing your Instagram following organically is no easy task, but with the right strategies and tips it can be achieved. By committing to using the strategies and tips outlined in this article, you can build a quality audience of followers that will be interested in your content and engage with it. Increasing your influencer follower count isn't just about vanity metrics; it's also about increasing your reach and potential opportunities for monetization. With the right strategy and consistency, you can continue to grow your Instagram following organically and expand your reach in the influencer space. So, good luck and thanks for reading!