SEO
8 Best SEO Practices You Need to Follow to Get Results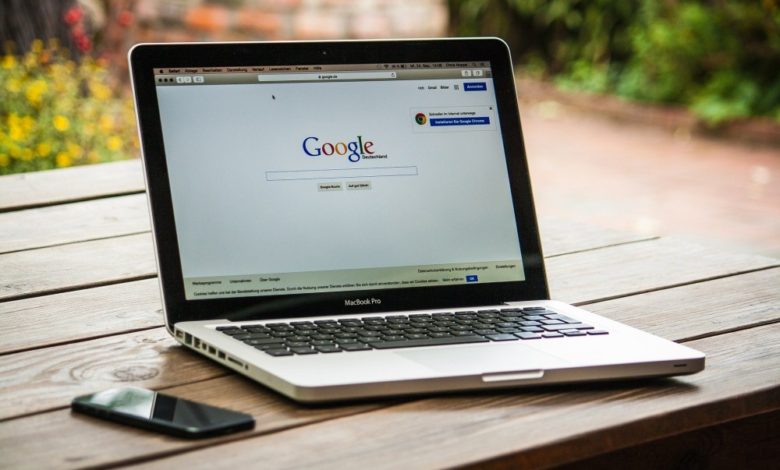 Alright, as someone who is in the SEO "trenches" everyday, I see a lot of these SEO best practices list filled with just out of date advice. The idea of having a best practice blog post is to have a list of things that can be used by everyone – SEO experts, local business blog, or a local brick and mortar website. Everyone should be able to follow these practices and be able to see at least some results from it.
If your audience doesn't, then you haven't done a good job of creating a practical best practices list.
In this article, I wanted to cover the best practices you should follow to see some movement in the search engines for your website even if you're not a veteran SEO expert.
1. Target a Topic With Buyer Intent
Keyword research is one of the most important parts of SEO. If you get this right, the rest of your campaign will go well and you will see a great ROI.
If you don't get this right, then your entire campaign is set up to fail before you even build a single backlink.
You want to make sure that you're doing proper keyword research and making sure that you're only targeting keywords that people will be using to buy something.
Let's say you sell coffee beans. You want to target keywords like:
Best coffee beans for French press
OR
Best coffee beans for espresso
These keywords tell you that people who are searching this are actively looking to buy the best coffee beans for an espresso or a French press. They are only looking for recommendations from a credible source.
So if you can rank your website for one of those or even both of those keywords, you could make a lot of money.
2. Always Have Your Target Keyword in the 3 Most Important Places
This is basic on-page optimization tip but it is surprising when you see that a lot of people skip this.
This is the easiest thing you can change on your website to see quick results (I'm talking within 7 days). And this is the simplest thing as well.
Let's take the coffee beans example from tip #1.
If you want to rank for "best coffee beans for espresso", you should first make a page on your website and make sure that at least part of that keyword is in the URL.
If your website is coffeeexperts.com, you can make a new page that looks like this – coffeeexperts.com/espresso/
That way, you have espresso in the URL. And now you want to make sure that you have your keyword in the Title and the H tags of your page.

And here:

Having your keyword in these 3 places will help Google easily determine what your page is about and where it should rank.
Remember, Google is always looking to rank a website that is relevant and authoritative about a particular subject. So if you can just add your keywords in a couple of places and increase your relevancy for that topic, you should do it.
It's the easiest way to jump up in rankings.
3 Always Add Internal Links
If you have more than 4 pages of content on your website, you should make sure that you are internal linking to other pages on your website. It's just natural to link out to other relevant pages on your website.
From a user experience perspective, it makes it easier for them to hop over to another section or page of your website. No one wants to search for pages about something. In this day and age, everyone wants to have instant access to the info they're looking for.
Internal links will help you provide that to your visitors.
And Google loves that too.
They want to see if websites are providing a good user experience to their audience. If they do, they'd be happy to rank you on the first page for the keywords you're targeting.
One thing you should note about internal links is that they should be natural. I've said that it makes it easy for users to hop around different pages, but that doesn't mean you should fill up your pages with internal links.
It should look natural. If it doesn't come naturally, don't add any. It's better to be safe than sorry.
4. Get More Backlinks
This is a big one. Backlinks are one of the MOST important parts of how Google decides which websites to rank on the first page.
This is where most of your results will come from and this is where you'll be spending most of your time.
According to Google, if other prominent websites are linking to a page that talks about a particular subject, that's a sign that the information on that page is of high quality.
In layman's terms – if your coffee beans for espresso page gets a lot of links from big coffee websites, then Google will think that your coffee beans for espresso page have high-quality info. And they would rank your website on the 1st page for that keyword.
Again, just like the majority of the things people get wrong about SEO – they get backlinks wrong as well.
They focus on quantity when they should be focusing on quality and relevance.
You want to make sure that you're getting links from relevant websites instead of any website under the sun.
Think about it, if a website about home improvement is linking to a coffee website, it doesn't make sense because that doesn't tell us if the coffee website has good info.
But if an authoritative website in the coffee industry is linking to your coffee website, then it means that your website has high-quality info and your peers also agree that the info you're providing on your website is good info. Or else they wouldn't have linked to your website.
Closing Thoughts
I'll have to add a disclaimer for this. SEO best practices are a great place to get started because it gives you a bit of a foundation that you can start building things from. But these are not always enough to rank.
Usually, there are a lot of other ranking factors that you need to take into account before you can see incredible results with your website. So, if you're struggling with SEO, make sure you reach out to http://www.nabilansariseo.com they are one of the top SEO companies in the US and are currently working with some of the market leaders in several industries.
You want to make sure that you're working with the top guys out there, especially when it comes to SEO because there are a lot of companies out there that promise results and before you know it, you've spent several grand and you're 3 months into the project, and you haven't seen any results yet.