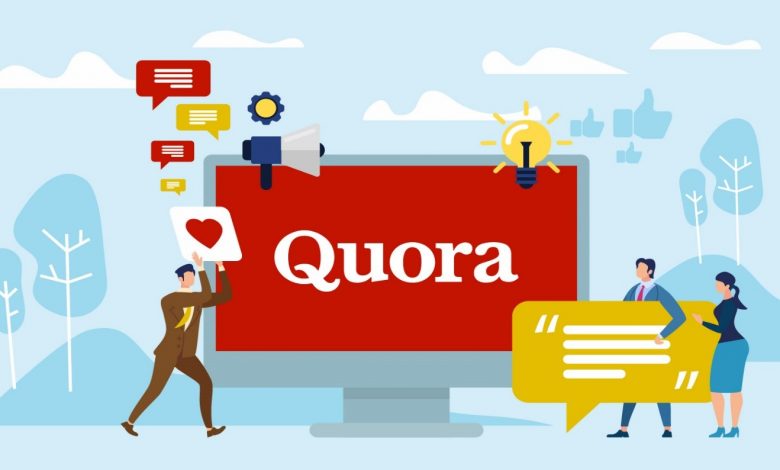 What is Quora?
It's a site where you can ask any question and get answers from other people who want to help you out. The questions range from professional ones that require a lot of experience and knowledge to personal, funny or even confusing questions that anyone can ask, even if they don't know the answer.
With respect to marketing, you might want to think about using Quora to get more people to visit your site. In order to get more people to visit your blog or landing page, you can answer questions in your field with links to your blog or landing page (all links are no-follow, by the way, if that's what you're thinking about for SEO).
To become known and famous, you must answer a lot of questions and write high-quality answers (we'll talk about how to write good answers on the site later on). When you're a top writer on Quora, your answers can be added to the Quora Digest mailing list. People who follow the topic you're active in will get an email with your answer.
Ways Quora can help your business: Quora Marketing Tips
There are a lot of other reasons you might want to give Quora a try, such as these:
Check out new trends in your field. 
The first Quora Marketing Tips is to out what issues are important, ask your own questions, and learn from your target audience and your competitors, too.
People should know about your product.
The most important Quora MarketingTip, someone asks you directly about your tool or service, don't waste the chance. Do everything you can to help potential clients and share relevant links when it's necessary.
Quora is used by a lot of people, and if you keep talking about your solution on relevant topics, you'll stay in front of people who could become leads.
Then, try to get people to go to your website. 
Storytelling combined with your expertise can pique people's interests and entice them to learn more about your company and solution.
Turn yourself into a person who can change people's minds.
One Quora Marketing Tip is to come up with the right answers. Your reputation in your field will rise when you keep giving good answers that get a lot of votes. You will be able to change people's minds in your field.
Create a list of keywords and look for content ideas.
With Quora, you can find out what people are looking for in the topics that are relevant to your business and then use these ideas to write content about those topics. Use the most common "how-to" questions to build a database of keywords for your SEO.
There are a lot of people on Quora who are just starting out in your field. One Quora Marketing Tips are sharing your own experience and giving advice on how to get better at your job, and you can help young people who want to work in the same field. This way, you will market yourself and your brand.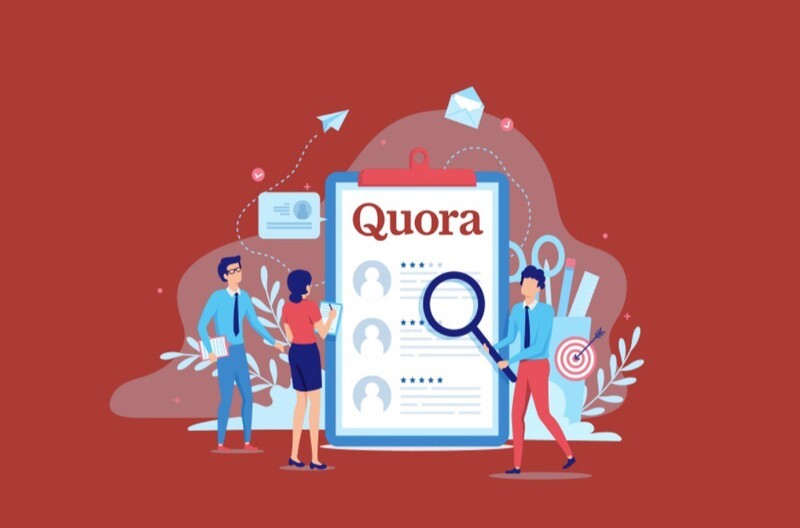 How do you make the best Quora profile?
Before you start marketing in quora ad, follow any Quora Marketing Tips; know that you need a profile. Starting with your profile is the first step in building your Quora marketing plan. Add as much information as you can. Make sure your picture is actually you. Tell who you are and why people can trust you. Make sure you don't look like you're trying to sell something. People trust real people more than brand accounts.
Here's how to make a profile on Quora:
Step 1: Go to Quora and sign up as a member using your Gmail or Facebook account.
Step 2: Choose at least 10 topics that you're interested in and write them down in a list.
Step 3: Make a list of the languages you speak.
Step 4: Click the Home button. A check-list called "Set up your account" is on the right; it tells you what to do before you can use the site.
Powerful and Successful Quora Marketing Tips
What we've learned about how to be more credible on Quora is in this shortlist:
Tip #1: Reputation is built on small details.
Make sure you don't try to cheat or fool other people who use Quora:
One most important Quora Marketing Tips is never to use fake names. Use your real name when possible.
Create a brief bio.
In other words, don't be a faceless person. Use your real picture.
Please tell where you live and which cities you frequent.
Provide documentation of your education and work experience.
Tip#2. If you use Twitter and Facebook, connect them.
A lot of people will think of you as a professional and not just another person. It's a good Quora Marketing Tip to go to the Quora settings and choose how often and the type of emails you want to get from them. Choose "daily" to get emails with questions you can answer every day, and you'll get them right away.
Tip #3: Choose topics that you know a lot about. 
By selecting as many items as you choose, you will be able to provide more detailed responses to the questions that follow. Take email marketing, for example. If you operate in the area of email marketing, you can opt to write on themes such as "email marketing," "email deliverability," "email automation," "email addresses," "lead generation," "B2B lead generation," and so on your blog.
Tip #4. Do research on the topics that are important to you and keep up with them. 
It will show more related topics when you click the "Follow" button.
Using these Quora Marketing Tips, you will be able to answer more questions. If you are doing your best, you can have your name in the best branding agency.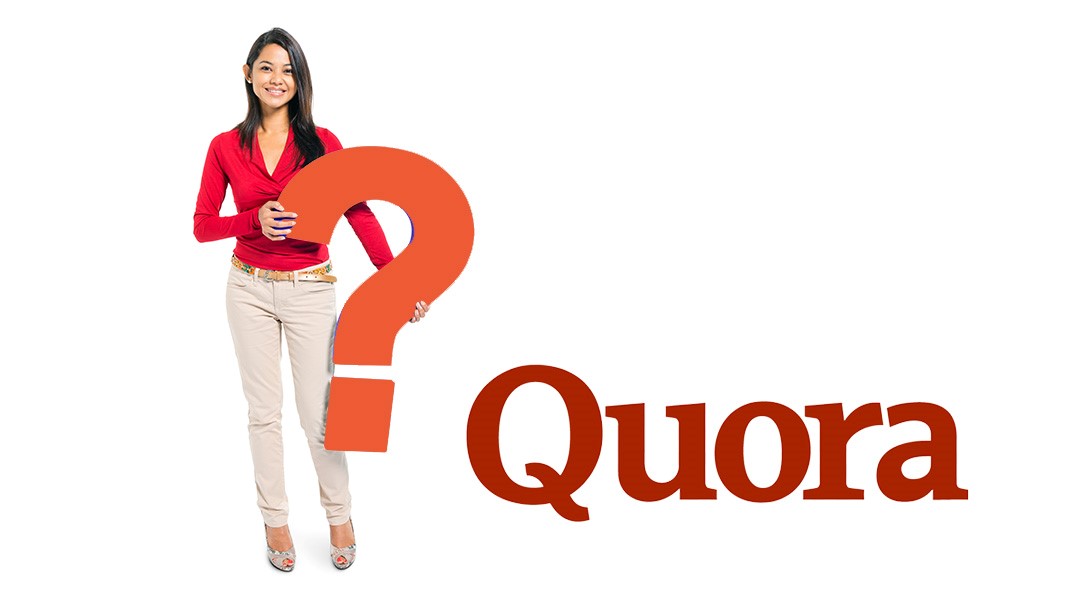 How to choose the right Quora questions?
There are a few Quora Marketing Tips you need to make sure to read when you how to look for the right questions. So, of course, you need to pick keywords that are relevant to your business and search them in the search bar. Most likely, you already have these keywords chosen for your SEO. Now, you can start to pick the best questions to ask.
Pay attention to how many people are following your question.
It's really the number of individuals who are waiting for a response to this query that represents the number of followers. The greater of followers is better. For example, one Quora marketing tip is to organize questions into categories based on their kind, subject, and time of posting. Always read the questions thoroughly before selecting the ones that have received at least 1,000 views. Make sure you have enough time to search for the most appropriate questions.
Don't just answer questions that people ask.
One Quora Marketing Tip is to answer both old high-traffic Quora questions, and new questions that have just recently come up is very important, so don't forget to do it. It is much more likely that you will be banned if you only answer questions that have been asked many times before.
Don't forget about other questions.
People who use Quora often get related questions from the platform. Make sure you don't avoid them: the more you answer, the better your name will be.
Conclusion
Before you take the action and post your question or answer go through these few points of Quora marketing tips.
Make an effort to socialise. Share your responses on other social media sites, such as Facebook
Pick a niche in which you have the greatest expertise, join a relevant group, remain active in it, position yourself, and continue to provide value.
Assist others. Follow other writers on Quora, upvote their answers, and post comments in the hopes that they will repay you with their own money. Furthermore, this method allows you to expand your lead base – why not identify individuals who are inquiring about your business and contact them directly?
Include a link to your Quora account on your Contact Information landing page, along with a statement that Quora inquiries are addressed within 24 hours (just an example, you can set your own time limits). Make sure you're dedicated enough to follow through on your commitments. This will allow you to communicate with prospective prospects in a fresh way.
The first question is more likely to acquire momentum on Quora since it allows writers to offer honest responses without having to do too much research, as well as market their tool.
Be dependable. There's no set number of questions or answers you should write each day as long as you do it consistently. We encourage posting every day, but you can get by simply turning on Quora alerts and checking your account once or twice a week.
Monitor your Quora performance on a regular basis. To learn more about your answers' views, upvotes, and shares, both generally and for specific articles, go to the Statistics page. You may see statistics for the past day, week, month, year, or your whole time on Quora. You'll be able to identify and improve poor-performing replies using this data.
Combine Quora with Google Analytics. Go to Google Analytics and choose Quora to see how much traffic you're getting from the site.
If you have the funds, try Quora Ads and Quora Pixel. This allows you to market your product while also gathering data on clicks and conversions.