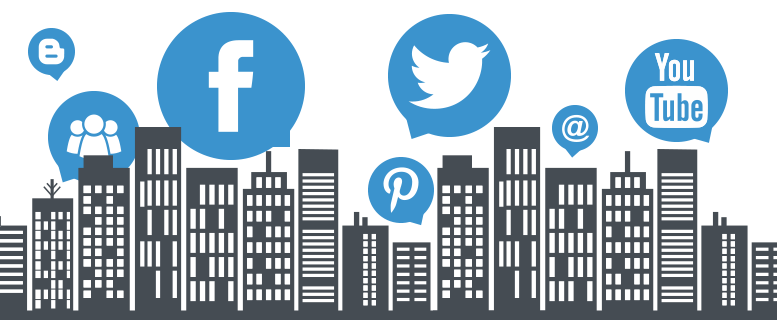 With the growth of social media platforms such as Twitter, LinkedIn, and Facebook, many organizations have realized the importance of making use of them for best SEO results. Alongside the massive quality of traffic online, there is a need for social media managers' presence, for effective marketing of their products and services.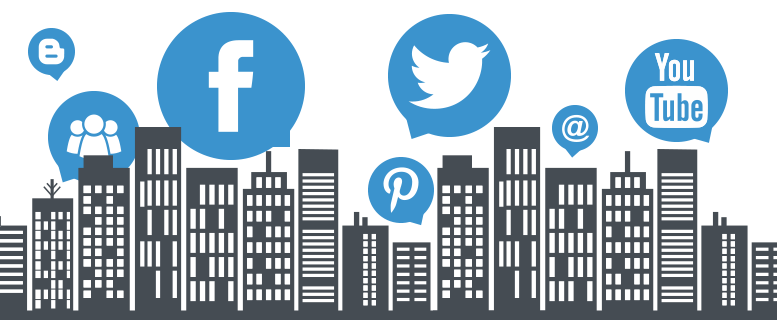 This kind of manager expands leads and company sales from social media relationships built via conversations. They work tirelessly for 24 hours, seven days a week, observing, tackling, streamlining, and getting inspired by clients as well as other sources.
However, being a social media manager requires a lot of creativity, being on toes all the time so as not to be left behind in terms of information. Below are some important skills that a social media manager should possess in order to practice effective marketing:
Proper Communication and Engagement Skills
For a social media manager to achieve the excellent SEO marketing strategies, they should have superb communication and engagement skills. They should know how to listen to their online clients, ask questions, respond to queries, and engage with their followers in conversations. Moreover, they should also keep their team members stimulated and happy during work.
However, for proper engagement to occur, the Social Media Manager should be made aware of the company's sales methods so that he can be able to respond appropriately. For instance, if a lead asks a question, they should respond to them correctly and ask them a question back to keep them more engaged. They should also be guided to the company's product/services display and sign-up page.
Setting up Clear Objectives and Proper Planning
Great Social Media Managers need to be great planners with excellent and clear objectives. As we all know, "Failing to plan is planning to fail" and for this reason, they should be responsible for setting goals and identify their target market and platforms that will assist them in coating their efforts and taking the company to a higher level. Furthermore, when setting up goals they need to identify the problems that the business faces such as:
Unmoving sales
Customers eloping
Weak brand awareness
Non-satisfactory online reputation
Not enough website traffic
This way they can be able to work towards achieving the best SEO by solving this problem.
Leadership and Management Qualities
Companies should always strive in employing Social Media Managers who are great leaders that are able to manage the social media community. They should be able to follow up with their online followers and convincingly engage them with their brands.
Comprehending How Social Media Works Online
Social media Managers should be able to understand and identify what works and what doesn't in the social media platforms. They should also be aware of the videos, podcasts, images, and articles that are likely to capture more clients via Instagram, Facebook, Twitter, and Pinterest.
Good Writing Skills
It is the responsibility of a Social Media Manager to write good and enticing articles to their target market. This includes writing attractive headlines and introductions, structuring their texts in such a way that clients can read easily. They should include bullet points, numbers, and sub-titles in their articles.
Creative Mindset
Social media Managers should be creative in coming up with content that is engaging to customers. This is important so that it would capture the audience's attention. They should be like artists, always willing to experiment and come up with breathtaking visual images. This way, they are guaranteed in winning in the social media marketing. Plus, their followers would never get bored and will even start sharing their content when they're entertained.
Staying on Top of Social Media Upcoming Trends
The digital marketing world needs very fast people who are able to keep up with everything new that comes up now and then. For this reason, Social Media Managers should be in a position of understanding some trends such as:
The rise of mobile
The role of mobile
The sprouting of "pay and play"
How social media platforms such as Facebook are cutting short of their organic reach
The rising of visual marketing such as Twitter and Instagram which resembles visual images with feeds that are punctuated with 140 tweet characters.
Keep up with more augmented–reality and face filters
Customize social media chatbots
Higher engagement rates between brands and customers
Making Use of Analytical Tools Skill
It is the responsibility of Social Media Managers to possess analytical skills that help them gather information from social media platforms to keep their clients informed about their products/services. However, there are a few tools that they should embrace for this to be successful. This includes:
Followerwonk Twitter tool shows a breakdown of the company's product followers and ventures.
Viralwoot, a Pinterest tool, helps Social Media Managers plan pins, boost pins, and capture new followers.
Google Analytics tool to analyze traffic on the website and enables Social Media Managers to even dig into referrals statistics on their social media marketing.
Quintly free plan allows the managers to reach analytics to a maximum of 3 Facebook pages alongside the statistics of their main involvement metrics and followers growth.
Social Media Managers are responsible for making sure that the companies clients are well guided on the entire sales channel. To achieve this, they should consider a number of things
One of it is setting applicable Key Performance Indicators. The managers need to measure their Return over Investment of their social media platforms and also be aware of the factors that are affecting businesses globally and their own business alone. One they are aware of this, they will be able to know how much they should spend on online advertisement and budget for it accordingly.
Conclusion
Social Media Management for effective marketing is a great way of capturing clients and showing off a company's products/services globally. However, this calls for great passion and desire to always find new social media platforms to work with, in accordance with their desires.