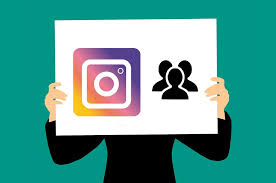 People all around are attached to the social media. From residents in the villages of the tinsel town people, no one is away from the networking sites. Facebook, Whatsapp, and Instagram all these have reached the top heights of its usage in the minimal time possible. The tech savvy people all around the world understand the social media platform in a better way and way more than the print media platform. While some people say that they find things of their interest in Instagram, others say it is an excellent way to expose their ability to run a freelancing business.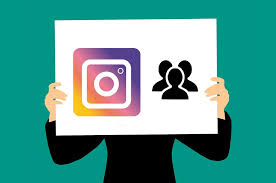 Instagram is such a social site, with which business can flourish and make a platform for the new entrepreneurs in the long run. From the gain of the popularity of the Instagram stories, the recent advertising opportunities have evolved to a great extent, thus making the time ideal for the purpose of business. But people who are very new to the Instagram might have some fundamental questions on how to use this vast and versatile platform for business? So, here is all the information that one needs to know about starting a new business to creating an entrepreneurship platform in Instagram.
Getting Started With It
Downloading the app is not such a tedious or challenging task. One can only go to the Google play store or Apple store where it is available for free, surprising enough? However, it is true. For all those who have not got started with Instagram yet would only have to sign up, that means that they would have to create a main email id along with a password to secure it. Then only you would be able to enter the application. Once you have done so, you will be prompted to optimize your profile and the concerned business. Here is the list of the information that is required by the application for a successful business setup:
A user name and bio are needed for its discoverability. One should keep in mind that the username should suit your business and the short description should be an engaging introduction about your business and its specialty and hashtags are a must. That is the quirkiness about Instagram.
Setting up a business in Instagram is just so easy. The profile picture is one of the main attractions on Instagram. So if you are setting up a business, the profile picture should be the logo. The image would be cropped to a circle in the app,therefore, it is necessary to make sure that the picture is at least 100 pixels in diameter.
Instagram demographics vary, so there is a need to make sure that you know whom you are trying to target. You would obviously need a bunch of followers to continue or kick start your business, so put some popular hashtags such as Like4like and Love4love and many such famous hashtags so that you can be easily located by other people. Creating streams for '#' searches or location searches, along with your post is another very good idea.
It is imperative to have a proper goal for your company page on Instagram. No matter what you start a business of; the goals should be S.M.A.R.T which means- specific, measurable, attainable, relevant and timely. Further, the common goals for a business setup in Instagram should be- Increasing the product sales, driving all the traffic to the website, to Increase awareness of the brand, Increasing customer satisfaction and much more.
A content strategy should be set in the beginning. A robust marketing plan needs to be set as early as possible to build up an active community & see the successful business results.
Never bombard the page with many posts at a single go, this might leave your customers confused and uninterested. It is best to post a certain amount of pictures at a regular interval to grab the attention of the customers and keep them stuck with your business only.
There should be different themes and styles to the business that you start up in Instagram. Rotating through However, content themes and style guidelines that would cover as many ways your brand makes itself different and consistent with others in the market.
Hashtags are important nowadays. If your business uses some specific hashtags, it is necessary to keep on aggravating and renewing them. You can also connect your Instagram with your Facebook account to create a good follower base. It is essential to follow back your already existing customers and give importance to their opinions.
Another thing that can make your business or brand more famous is by offering special rewards or discounts to all those who opt to follow your brand page. This can quickly bring in many customers at once.
You can also give your followers a sneak peak, or a first look of the things that are soon going to come up, that might hold the interest of the customers.
Some other necessary tips
It is Much to get real-time metrics about how the stories and promoted posts perform and gauge how the followers receive them throughout the day.
Adding information about the company, such as the business running hours or the location and phone number would only help the customers, and they would soon be able to rely upon it.
Converting the account to a business account within your app account settings would only add an extra feather to the firm.
These were some of the necessary guidelines required to kick-start a business in Instagram. A lot of business already exists on that platform; it is upon you and your idea and innovation that can further lead to great enhancements of the firm.