SEO
Adapting These Best Practices Should Help Small Businesses To Create Effective SEO Strategies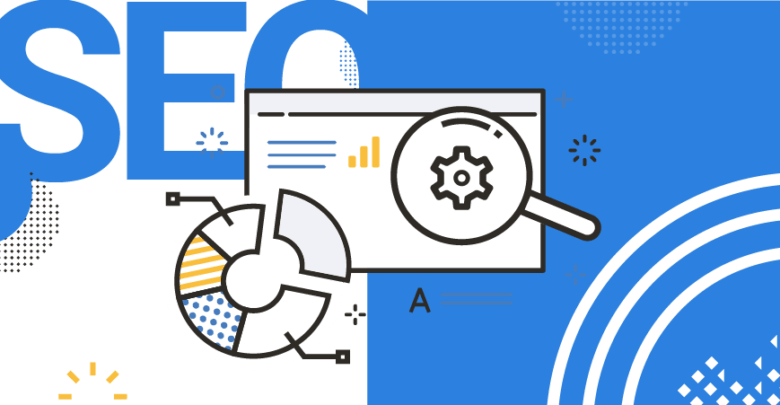 Small businesses must strengthen its SEO campaigns to stay relevant and visible in local searches around local markets. For generating organic traffic by gaining high visibility, you need a strong online presence backed by SEO. When you implement SEO correctly, it provides enormous opportunities of making your business grow very fast by frequently appearing in search results.  How frequently websites appear in search results depends on developing the right SEO strategies for small business. It might appear a daunting task to create SEO strategies, but not so if you know the areas to focus on and adhere to the best practices of the industry. If you are wondering where to look for the best practices in SEO, then you must try to follow the search engine activities closely that provide enough leads.
Search engine optimization may appear to be a vast subject, but to cut a long story short, small businesses would benefit from narrowing down its vision and focusing on the needs of local business. This should help to make the task of creating suitable strategies much easy.  As a small business owner, you must first enlist your business on a directory like Google My Business that paves the way for high visibility in local searches. In addition, you must optimize the website even the social media profiles to improve the SEO prospects.  These basic tasks are not much difficult to achieve,but it can enhance the visibility of your business on the internet many more times. Doing the basics right would ensure that your business shows up whenever someone searches for some keywords relevant to it.
While there are innumerable optimization techniques, choose only those that are most effective for small businesses.
Focus on on-page optimization because it helps to achieve the dual goal of providing better user experience and enhancing the visibility of websites to search engines thereby improving the chances of better search rankings.
Optimize the elements of the website with a focus on local searches because it is the thrust area for small businesses that generate positive results.
Build an online authority that helps to generate trust by undertaking a strong link building campaign.
Optimize for better user experience
Users alias customers must fall in love with your website due to its design, appearance and comfortability in navigation that helps them reach the right places on the website in just a few clicks.  If users face difficulties when browsing the website or say the website takes a long time to open a page, they would lose interest and leave the site in a hurry, never to come back again. To make the browsing experience most pleasing, pay attention tooptimizing some critical elements of the website like title tags and meta description tags as well as content, image alt text and URLs. Optimizing these elements would ensure that website visitors have a pleasing browsing experience as they would feel very comfortable moving across the website without having to waste time to find the page or topic of their choice.
Content and keyword optimization
Create content that is relevant and useful for viewers and then optimize it well by placing keywords strategically so that the content appears in search results more frequently. What kind of content to create will become clear when you analyze the keywords that are trending which reveal the mind of the audience.  By knowing what users are searching for, you can plan for creating content that helps to solve some problems they are facing.
Choosing the right keywords and optimizing it for local business is a major task in online marketing and small businesses must pay special attention to it.  Keywords connect your business to the audience and form the backbone of SEO campaigns. Conducting thorough keyword research for selecting the right ones and then spreading these strategically across the website at various places like headers, titles, meta descriptions and content without overcrowding should help to gain an advantage in earning high ranks and driving more traffic to websites.
Optimize for local searches
For small businesses to appear in local searches three key components of its identity acquire a lot of importance, the name of the business, address and phone number (NAP).  Local searchers are likely to reach your business after gathering information online and to make it easy for finding out your business location; the NAP becomes all important. Your business must appear in Google My Business with the NAP clearly visible which is the first step in optimizing for local searches. In addition to NAP, customer reviews and hours of business also appear in the listing.
Google My Business provides some tools to small business owners that empower them so that they can take charge of their online presence by updating local listings.  You can also use the platform to interact with your customers over phone or computer. The interaction becomes more effective by using the FAQ section that provides answers to all probable questions thereby reducing the possibilities of interacting through phones and emails that takes more time.
Acquire links that establish authority
Establishing authority on the internet means that other websites view your website with respect and give it due importance because they consider the content valuable. This helps to establish your identity as an expert in the domain. This can happen when you publish quality content that others take note, appreciate its quality and come forward to link with your website. In the process, you gain a valuable link that Google appreciates and when you gather many such links search engines acknowledge your online authority and chooses it for higher ranking.  Engaging in a well thought out link building campaign is thus highly rewarding as it improves rankings and SEO prospects dramatically.
Pointing internal links to other pages of the website is a sound way of telling Google about a solid website structure that also has multiple pages of valuable content and together contributes to better user experience. Since user experience is a ranking factor when Google decides which page to display in search results it goes a long way to improve SEO performance