SEO
Best KPIs to Measure Your SEO Performance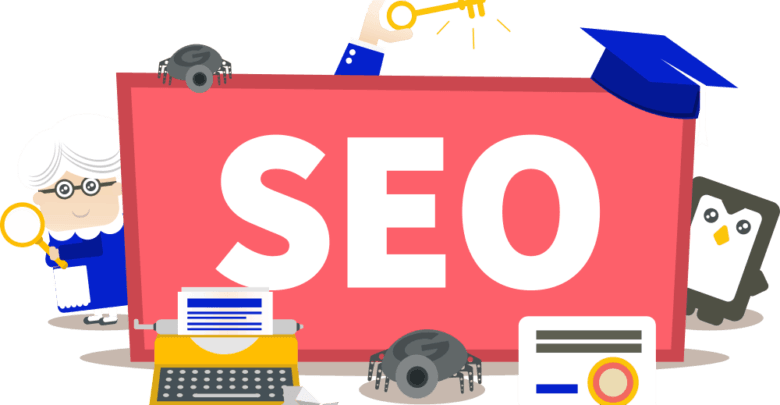 If you want to achieve your key SEO objectives, you need to monitor SEO performance by understanding the KPIs (Key Performance Indicators). When you track the right KPIs, you can make decisions that improve your site's performance. Goals and KPIs are two essential elements of your SEO plan, yet one of them is among the most frequently neglected. You won't be able to track your progress or show if your efforts are paying off if you don't have KPIs.
It's no secret that achieving SEO success takes time and effort. Still, by establishing KPIs, you can be in a stronger position to show the impact of your approach on the company. They can also assist you in communicating expectations with other stakeholders. It is what that separates regular agencies from the best Australian digital agencies offering SEO services. These agencies draw plans and strategies by keeping the relevant KPIs in mind to actively measure and report on success and development.
Here are some of the best KPIs to measure your SEO performance:
1. Organic Traffic
The traffic on your site not directly attributable to search engines like Bing and Google is known as "organic" traffic. Top-of-the-funnel (ToFu) articles draw in more people and organic search traffic than bottom-of-the-funnel (BoFu) pieces. However, keep in mind that these high page views have a cost. Conversions are low because of the low purchasing intent in these ToFu postings.
2. Keyword Ranking
The term "keyword ranking" refers to how well your site ranks in search engine results pages (SERPs) for your target keywords. The higher you rank, the more likely people will click on you. You must consider this while working with an SEO company in Chennai.
3. Click-Through Rate (CTR)
The ratio of the number of times a link on your website is clicked to the number of times it is shown is the click-through rate (CTR). A higher CTR means that people find your content relevant and are more likely to visit your website.
4. Conversion Rate
Conversion rate is an essential KPI for any business website as it directly affects your bottom line. The number of people who take the desired action on your website (e.g., make a purchase, sign up for a newsletter, etc.) divided by the total number of visitors to your site is your conversion rate. The SEO company you hire can share every pain point related to conversion rate and how to improve it.
5. Backlinks
The number of links from other websites that point to your website is called "backlinks." The more backlinks you have, the higher your website will rank in search engine results pages.
6. Time on Site/Page
The amount of time someone spends on your website or a specific page on your website is referred to as "time-on-site" or "time on page." This KPI lets you understand how engaged people are with your content and whether they find it relevant.
7. Pages per Session
The number of pages someone views during a single session on your website is called "Pages per session."
8. Bounce Rate
The percentage of people who leave your website after viewing only one page is called the "bounce rate." A high bounce rate indicates that people are not finding what they are looking for on your website and indicates that your website needs improvement. A local SEO company in Chennai can help you find the right solution to it in case you are experiencing a high bounce rate lately.
9. ROI
The return on investment (ROI) from your SEO campaigns should be one of the most important KPIs you track. The ROI from SEO can be difficult to measure, but it is worth the effort as it can give you an idea of whether your campaigns are successful.
10. Domain Authority
DA assesses how well a webpage will rank in the SERPs. Another similar metric, Page Authority, measures how well a specific page will perform in the search engine results pages (SERPS). Google does not use the DA score to determine ranking position, but it is an essential SEO statistic because it aids in estimating ranking potential.
Conclusion
So, there you have it, you can track several other SEO KPIs, but these are some of the most important ones. If you're not tracking these KPIs, you're not getting the full picture of your site's performance. They can help you track these KPIs. They will also help you improve your SEO campaigns and ultimately increase traffic and conversions to your website. So get in touch with a reliable SEO company and measure your business growth.