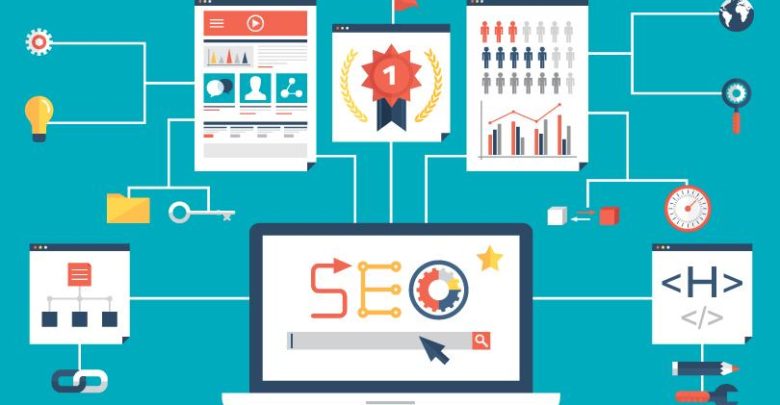 Today, having an online presence is crucial for businesses that want to succeed in this contemporary world. With more than 3.2 million internet users around the globe, businesses can use the internet to market their goods and services. This platform can be quite beneficial, especially for small businesses and startups that have limited advertising budgets. All that you need is a functional and SEO friendly website.
Having a well-designed and beautiful business website will not be of much help to your business if you want to target the extensive online market. According to Google, only 52% of the more than 1.2 billion websites make any revenue. This is mainly because they are not known by their target audience. To boost your rankings and be known to the world, search engine optimization is crucial.
If you have a business website that is not on the first page of the Search Engine Results pages (SERPs), then it means that it does not exist on the web. This is way, your marketing strategy should always include SEO. The best Malligator Media SEO campaigns will help to boost your website ranking on the SERPs and this will attract more traffic to your site. Businesses that have a solid SEO strategy in place are able to meet all their business objectives much faster than those that have no strategy. To boost your SEO, here are a few simple SEO tools that you should always utilize.
SEMrush
SEMrush is an important tool that every SEO professional should use because of its immense benefits.  This tool is perfect for carrying out keyword research and competitor analysis. The data that you get will be essential in evaluating your current SEO strategies. You can get information by feeding your URL or that of competitors to determine the keywords that they are being ranked for. SEMrush is a great audit tool and it can also provide some PPC bid suggestions. Click here for SEMrush Review.
2. Google Tools
Google has plenty of SEO tools that are useful to small business websites. Google SEO tools are easy to use and free and you do not need programming or coding skills to use them. The Google Keyword Planner is one of the most popular tools that is mainly used in keyword research. This tool helps to determine search volumes for a specific keyword and the complexity for ranking. Other important tools include Google Search Console that helps in indexing information and Google Analytics that provides detailed web statistics.
3. Screaming Frog
The screaming from is one the most influential tools in the Search Engine Optimization market. This tool offers comprehensive auditing information that determines how SEO friendly your business website is. The screaming Frog tends to scroll the whole website after you feed your URL and will offer useful information regarding duplicated content, broken links, Meta descriptions, titles, and many more. Being a popular SEO tool, the best SEO specialists will utilize it to ensure that your website is SEO friendly by correcting any problems.
4. SERPs Rank Checker
In all your endeavors, you can only handle what you know and this statement is true when it comes to SEO. The SERPs Rank Checker tool enables you to know where your website is ranking for the targeted keywords. With this vital information, you will know the best ways of improving your ranking or how to maintain a high ranking position in the SERPs.
5.Keywordtool.io
The importance of long-tail keywords cannot be emphasized because they are now ranking higher in the SERPs. The keywoodtool.io helps to generate long-tail keywords suggestions in their hundreds. These keyword suggestions can be used to generate relevant content for your website. The good thing about this tool is the fact that it can be used without the need for creating an account.
There are plenty of premium and free online tools that can help to boost the performance of your website. At the end of the day, you will be glad that you used these virtual tools because they will transform your business tremendously. These tools generate crucial information that can positively impact your SEO strategy and campaigns. Your SEO professional leverages such crucial information to boost your websites ranking in the search engine results pages.