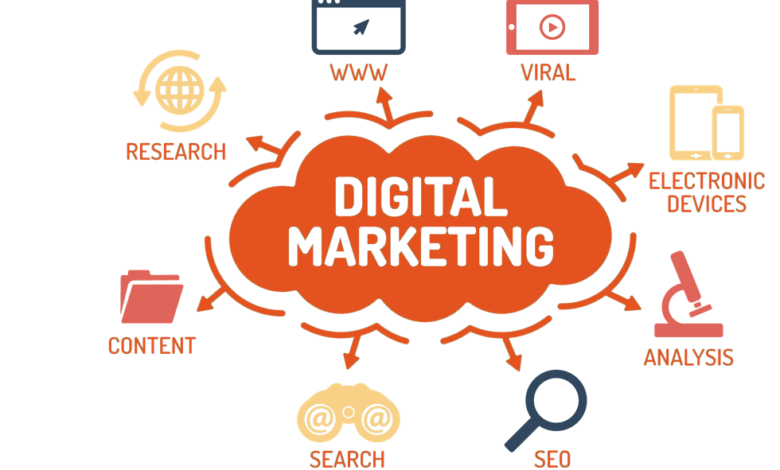 Marketing initiatives that involve an electronic device or the internet are referred to as digital marketing. In order to engage with present or potential customers, businesses use digital channels such as search engines, social media, email, and other websites.
You can reach a broader audience with digital marketing than you could with conventional means, and you can target the prospects most likely to buy your product or service. It's also generally less expensive than traditional advertising and allows you to track results on a daily basis and pivot as needed. You must build a digital marketing strategy if you want to expand your company's online visibility.
What is a Digital Marketing Strategy?
A digital marketing strategy is a set of actions that make use of online marketing channels to accomplish specific objectives. Owned, paid, and earned media can all be used as channels. You may successfully design and launch your online marketing strategy with the help of digital marketing training.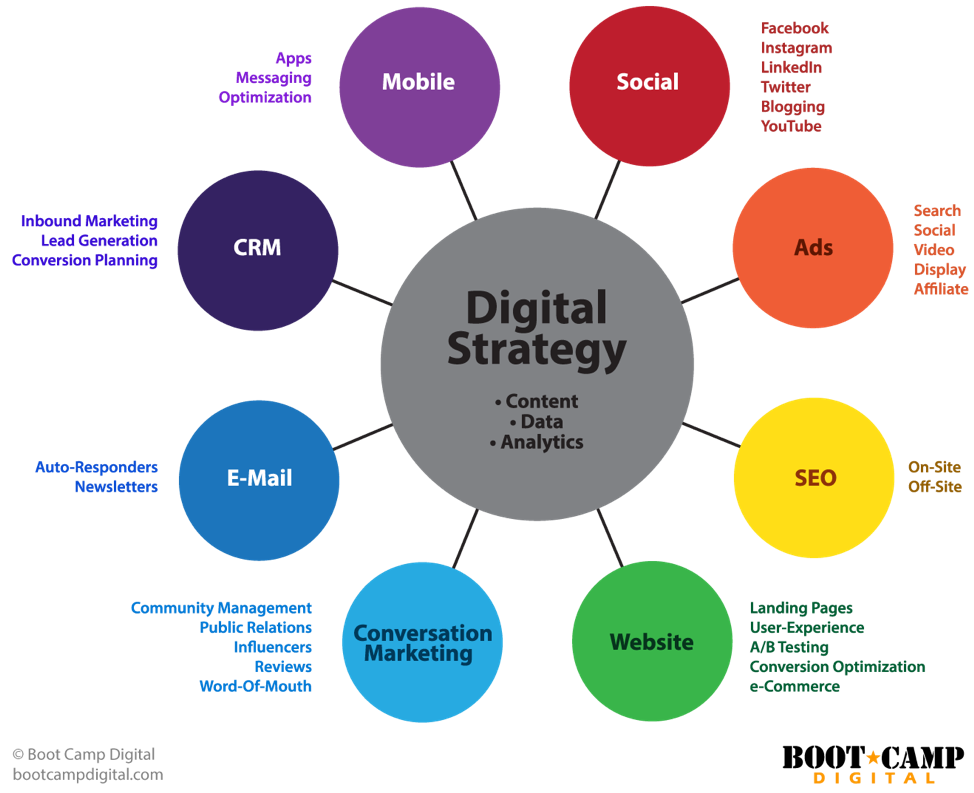 However, no two Internet marketing techniques are alike. Your company will have each plan that is specially formulated and incorporates a variety of tactics. Setting a variety of goals will help you develop a stronger business strategy. For example, you can set several short and medium-term goals to help you achieve your long-term objectives.
Creating a Digital Marketing Strategy
You may begin developing a digital marketing plan for your company now that you understand what it is.
Create buyer personas
You must know who you're targeting if you want to establish an effective web marketing plan. If you don't know who wants your products or services, you can't have a successful approach. Creating buyer personas is the best approach to figure out who your target audience is.
There are several categories of people who are interested in a company's products or services. Personas help you understand the many types of people who desire to acquire your products or services. Detailed and robust buyer personas are the foundation of a great marketing plan. You may target your ideal consumer in a way that appeals to them if you know who they are.
Buyer personas should be based on current consumer data. To discover more about your target audience, conduct research and interview them. To avoid making incorrect assumptions about your audience, you should build your buyer persona on real data.
Set your goals
You can't develop a strategy unless you know what you want to accomplish. You'll know what you want to achieve with online marketing if you create goals for your campaign.
Concentrate on short, medium, and long-term objectives. Your objectives should be in line with those of your company. You'll want to develop strategic goals that assist you to reach your overall goals, whether it's to earn a certain number of conversions or to gain a specified number of leads.
For your digital marketing plan, you'll want to set S.M.A.R.T targets.
Where S.M.A.R.T. stands for-
Specific: Your objectives are precise in what you intend to accomplish. Set specific targets.
Measurable: When you create objectives for yourself, you want to know if you've achieved them.
Attainable: Many businesses make the marketing mistake of setting unrealistic targets. You wouldn't set a goal of generating 250 leads if it wasn't realistic for your company. Instead, aim for challenging but not impossible goals.
Relevant: Your objectives should be in line with your campaign's and company's objectives.
Timely: When setting goals, it's critical to include a timeline for accomplishing them. You should set a deadline for yourself to achieve your objectives. Make sure your goals include a timeline, whether it's weeks, months, or years.
S.M.A.R.T goals will help you set more specific goals for your digital marketing strategy. Setting measurable and attainable goals for your campaign will help you achieve better outcomes. Establish goals if you want to learn how to construct a successful digital marketing strategy and earn a digital marketing training certificate from the best institute in Chennai.
Examine your present web marketing methods
You must audit your digital marketing strategy process if you want to improve it. To know how to improve your campaign, you must first understand how it works.
You might find that there's room for a new piece of content, a design element that improves the user experience, or optimization that can help you rank higher in Google search results.
An in-depth audit will reveal which digital marketing strategies are most effective. You'll have a better knowledge of how your campaigns operate now and how you might make them better in the future.
Create your budget
Knowing how much you can spend and what resources you have for your campaign is critical when developing a digital marketing strategy. You don't want to overextend yourself with an online marketing approach. If you just have one budget for all of your marketing activities, you can end up putting too much money into one digital marketing strategy.
Establish your budget and resources, so you'll know what you've got before you launch your approach.
A digital marketing plan is critical to the success of your company. You'll keep your organization focused on reaching your objectives if you have a digital marketing action plan in place.
FAQs 
What sorts of digital marketing are there?
Search engine optimization, pay-per-click, social media marketing, content marketing, email marketing, mobile marketing, and marketing analytics are the seven key categories of digital marketing.
What qualifications are needed for digital marketing?
Data analysis, content creation, SEO & SEM, CRM, communication skills, social media, and basic design skills are the top seven skills required to become a digital marketing expert.
What are the seven components of a marketing strategy?
Product, pricing, promotion, venue, people, process, and physical evidence are the seven P's of marketing.