Ecommerce
How to Start an Ecommerce Business from Scratch: The Ultimate Step-by-Step Guide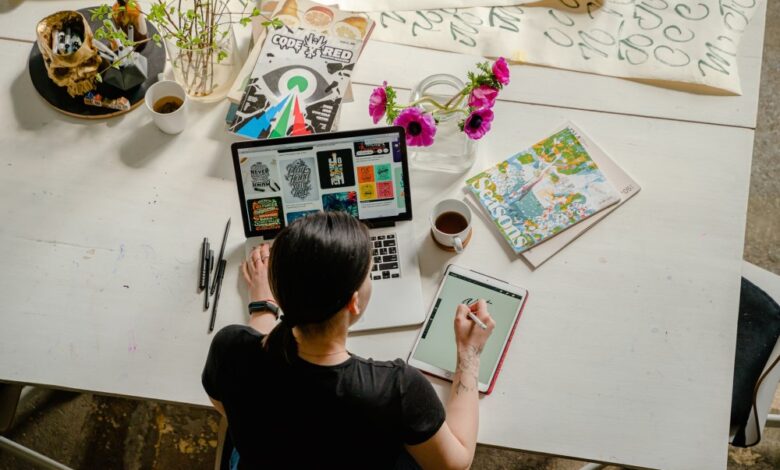 The e-commerce business industry is skyrocketing like never before! Whether you're shopping for new clothes, electronic devices, or simply ordering food, e-commerce businesses have made the entire process quick, savvy, and convenient.
So much so that nearly 2.05 billion people worldwide claim to make regular online transactions! However, with all of that opportunity comes a slew of difficulties. You ought to figure out a lot of things if you wish to hop into the e-commerce industry.
Taking the first move may seem intimidating, but it doesn't have to be.
You can get your e-commerce business up and running quickly if you have a vigorous ecommerce strategy and some robust tools in your hands. Let's have a look at the steps you need to follow to start your e-commerce business from scratch.
1. Select a niche for your e-commerce business
Finding the right niche is the first step in launching a new e-commerce business. Ask yourself:
What is your field of specialization?
What kind of marketable experience or talent do you possess?
What function do those skills play in the marketplace?
You need to know what type of e-commerce business you're going to run, so begin by carrying out market research. Take a glance at other companies in your industry and examine how they are operating. Other logistical questions that you need to think about include:
Determine what kind of product you'll be selling – physical or digital.
Will you be able to handle all the production by yourself or do you require manpower?
Will you sell single orders, product bundles/packs, or subscription/membership models?
2. Convert your e-commerce business idea into reality
After deciding upon the niche, it's time to finalize your e-commerce business name and designing a logo. Come up with a name that appeals to your target audience and fits your brand persona.
Next, you will need a domain name to go with your brand name. Ideally, your domain name should be the same as your business/store name. As far as possible, try to secure a '.com' domain. If you can't find it, you can also go with '.net' or '.co'. You can purchase domains from websites like GoDaddy or Google domains.
After getting a domain, you need to set up your e-commerce store. There are several e-commerce platforms that allow you to create your store easily. Some of them are Shopify, BigCommerce, and Magento.
3. Begin your e-commerce operations
Here comes probably the most important part of the process – manufacturing, packaging, and shipping your products. You're not yet a huge corporation, so you need to jot down answers for:
How are you going to manufacture your products? Will you do it in-house or outsource?
What kind of unboxing experience do you want to give to your customers? Will you provide customized packaging or a simple one?
How will you ship your products? On your own or through a logistics company? Learn about the kinds of services that are available from a leading fulfillment partner, Red Stag.
4. Maintain strong customer service
To start off your e-commerce business on the right foot, you need to provide exceptional customer service from the beginning itself. Even though people are getting more comfortable with online shopping, they are always concerned about scams.
Here's how you can delight your customers:
Have a unique customer support email to reply to emails quickly
Create a chatbot for your website using tools like Chatfuel
Get a real-time Shipment tracking package to keep your customers up-to-date about their order status
Create a FAQ page on your website to answer common queries beforehand
5. Acquire your e-commerce business permits
You do not necessarily need to register your company with the State when you have started your e-commerce store as a sole proprietorship or general partnership.
However, for the other business enterprise forms, you must register your company with your state and obtain a general operating license. Based on the location of your business, you might also need to obtain a local license.
Here are some other licenses that you might need to take depending on your business:
Professional and trade licenses
Safety and environmental permits
Sales tax permits
Building and construction permits
Signage permits
6. Launch your e-commerce business
Now that you've figured out everything related to your online store, it's showtime!
Pick up a launch date. For starters, you need to make sure that you have enough products stocked up. Then, choose a date that doesn't collide with any holiday or major event.
Create a landing page at least two weeks before the launch. To pique people's interest, your landing page should include information about your store or products, as well as clearly indicate your launch date.
Build some buzz on social media, especially on Instagram and Facebook. Try to upload posts that elicit a feeling of excitement and curiosity about what's to come.
Comb through the entire website and double-check everything. Ask your family and friends to make some dummy purchases, so you can find bugs before launch, if any.
7. Market and build your e-commerce brand
Now that your e-commerce business is launched, it's no time to sit back and wait for the sales to come in. Make a mad marketing strategy to reach the highest number of people and let the world know about your e-commerce brand. Start posting regularly on social media, especially on Instagram.
Find out influencers in your niche and contact them to promote your products. Craft out in-depth and informative blog posts, infographics, e-books, podcasts, videos, etc. And don't forget to run ads on social media!
Your eCommerce business at your fingertips
No doubt, you will face some hurdles while starting your e-commerce store. At the end of the day, learning how to launch an e-commerce company isn't always straightforward. But by doing one thing at a time, as we've discussed above, you can make the process a bit simpler and get your e-commerce business up and running quickly.
So, what are waiting for? It's time to pull up your socks, start working, and hang that "open for business" signage on your digital store. We believe in you. Shape it. Create it!