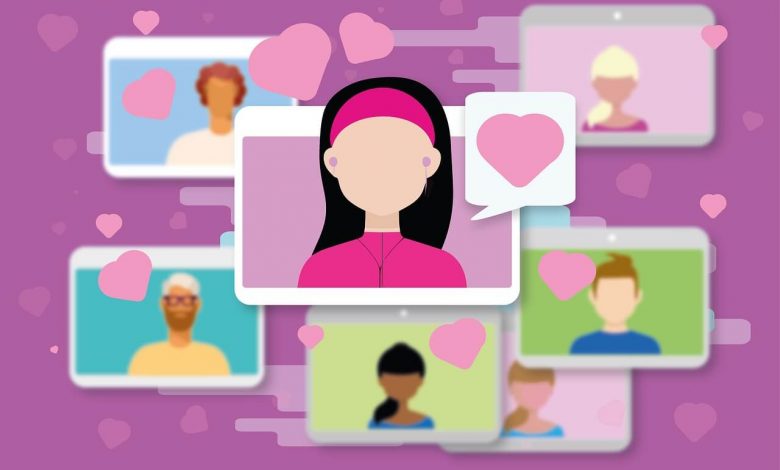 The world is transforming and the digital landscape is expanding just like our universe at a lightning speed. Marketing is no longer limited and effective to the dimensions of Newspaper and TV sets. The more you explore the digital arena, the more there is to gain in terms of customers and revenue. And while you are already here, let us tell you about Influencer Marketing that has taken over the Social Media Space and is booming each day!
What is Influencer Marketing?
Influencer marketing is a method to reach out to your customers through people, not necessarily celebrities who have a strong follower base (usually a few thousand to millions) on Social Media platforms. It is one of the most effective and growing ways to expand your brand reach. Influencers can be people who are travelers, photographers, journalists, public personality, industry experts or bloggers in various niches.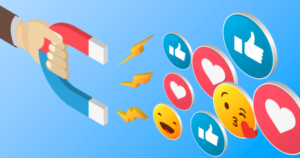 The facts speak for themselves how Influencers are changing the buying patterns;
A survey by Collective Bias stated that 60% of shoppers in store are influenced by social media posts or blogs.
70% of millennial's buying decisions depend on what their peers are using.
Around 81% of consumers make their purchase after seeing the products on social media.
Now when people are spending most of their time on smartphones scrolling through social media, it is advisable to leave your footprints on those mediums. And the best way is through influencers. People trust the voice of influencers and that's why approaching your audience through influencers can gain you a wider reach and brand engagement. So while doing social media marketing for business, be open to designing your marketing campaigns around influencer marketing too.
How does Influencer Marketing affect your brand awareness and sales?
There are a lot of benefits that you can get by collaborating with influencers. Influencers endorsing your brand can help you with a rapport among their followers which in turn helps you in gaining new customers. Following are the benefits of such collaborations:
Influencers already have a huge following. By collaborating with them you gain access to their followers too. Choosing the right kind of Influencer related to your brand can help you reach your target customers quickly.
Consumers trust influencers. Hence they listen to whatever they have to say or do. When influencers endorse your brand, their followers are more likely to buy your products. This helps you in converting your social media likes to sales.
People trust the influencers they are following. When you collaborate with them, the customers reach to your brand through these influencers. You can tell about your brand through this channel which is sure to improve your brand awareness.
Increased Brand Engagements:
The people following the influencers through whom you reach them are more likely to follow your brand's social media accounts as well. This helps you drive engagements on your posts too.
Content created by Influencers:
Influencers are content creators and they know what their audience love to see. The content of your brand created by influencers in coordination with you works like a wonder and entices customers quickly.
You can share the links to your website, blogs or social media accounts through the content created by Influencers as backlinks. It helps you generate traffic on your own channels too.
How to carry out Influencer Marketing for your brand?
Just anyone with thousands of followers on social media won't lend you anywhere. You have to look out for certain things before you decide on a particular influencer. And yet best, instead of going for a single influencer with millions of followers, go for multiple micro-influencers. They have a solid engagement ratio when it comes to reach.
Below are the thing that you must do before collaborating;
Identify your target audience on each social media platform.
Find the influencers who are already working in your niche services
Know the engagements over the posts of influencers in terms of likes, shares, and comments.
Make a list of the following to shortlist the right person for your brand;
Are they already sharing something related to the industry you operate into?
Do they have the knowledge of your industry and know-how of your products/services?
What are the number of followers they have and the type of their audience?
Do they like your brand and its product/services?
Are they already using something that you provide?
Are they working with other brands in your industry?
Do they take payment or are ready to barter with your product/services?
Your work will be easier if you find someone who is already in love with your brand as the endorsement from their end will be genuine. This, in turn, helps in presenting the content prepared by them in a casual and authentic way to your target audience.
How to prepare your social media marketing strategy to accommodate influencer marketing?
There are various ways using which you can serve your products/services to your customers. It can be in the form of simple photos or videos or a long descriptive blog or a review post.
Sharing post of your brand:
Usually, influencers share a post of your product or services on their social media platforms. The content they share is prepared with mutual agreement between the influencer and your brand. You can also put an emphasis on sharing the posts with a Hashtag that is unique to your brand and that you use for your marketing campaigns.
Influencers can prepare content related to your product/services, ask their followers to follow your brand's account and do certain steps involving your brand and in return, provide your products/services to their audience. You can decide the number of giveaways you want to do.
Influencers can generate content related to your brand in which they tell their audience to share their own content on social media using your hashtags and tagging your profile. In return, you can provide a prize to the winners of the contest.
Influencers can blog on your platform regarding something that endorses your products/services. They can then provide this link on their own blogging platform which serves as a traffic driving platform.
Influencers can appear on your brand's page in form of interviews or Question/Answer series. They can then share this on their own platforms.
They can review your products/services and share the same on their social media channels to promote it among their audience.
How to gauge the benefit of collaborating with influencers?
After collaborating you have to keep a close eye on the changes that occur on your social media as well as your revenue figures. You can check the following;
Change in the number of Followers/Subscribers/Readers
The traffic on your website
Engagement on social media in terms of Likes, Shares, Comments, and Tags
Now, all those likes and shares are not going to convert to sales. To know whether it has helped you gain substantially, do the following;
Provide unique promotional code for each influencer.
Create a different section on your website to know how much inbound traffic is generated by the influencer.
Create unique links using UTM codes to check the contribution from the content created by influencers.
You can get in touch with the right influencers through Klear, FameBit, TapInfluence and such other platforms.
Why Work With A Digital Marketing Professional
Have you thought of entrusting your digital presence, online reputation management, and influencer marketing to a professional? Whether you want to implement influencer marketing or any other internet marketing strategies, it's a good idea to work with expert marketers, such as a digital media distribution service.
Develop The Right Digital Marketing Plan:
For healthcare businesses, like nursing homes, clinics, laboratories, pharmaceuticals, and mobile health facilities, a digital marketing company can help connect them to patients. Search engine optimization (SEO) specialists and content writers can help these businesses create the most suitable digital marketing plan (including influencer marketing) to grow their organic traffic or web visitors. Eventually, healthcare companies will notice higher revenue growth.
Proper Content Distribution:
For instance, sports brands, teams, associations, and leagues can use digital media to leverage digital media inventory. A digital media service helps distribute your content or marketing message to athletes, sponsors, fans, broadcasters, and other promotional partners. Check more info here to learn about digital media distribution services for sports.
Benefit From Professional Connections:
In addition, digital professionals usually have tight connections and partnerships with a long list of influencers with whom they've been collaborating for some time. Your business can benefit from this good relationship, allowing you to speed up the positive results of your next influencer marketing campaign.
Wrap Up:
The digital space is still going to expand. And this is the right time to leverage the audience possessed by the influencers out there. Including Influencer Marketing in your social media marketing strategy should be in your list to expand your audience reach. Exploit the digital space and get the maximum out of your digital marketing campaigns!