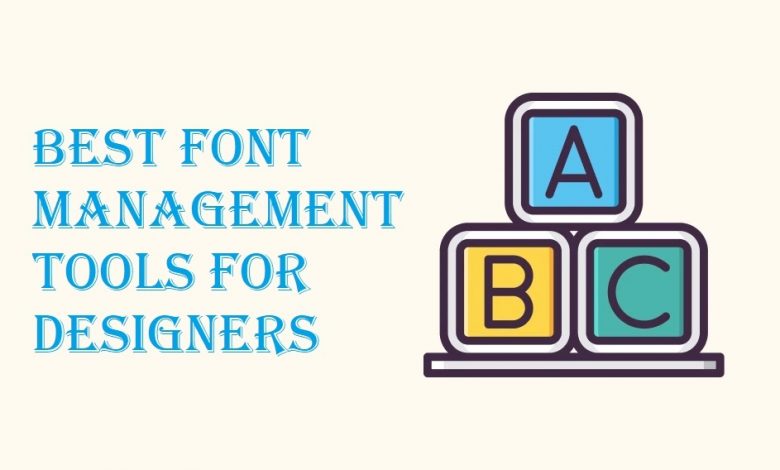 If you're a typical designer or web developer, you definitely have a substantial font collection. When there are numerous possibilities available, it can be challenging to find the ideal font for a project. It can be a tedious job for some. You can use several free tools to find, categories, tag, preview, install, and uninstall your fonts.
Fonts have been an important part of our daily lives ever since humans first invented digital writing. When writing on electronic devices, whether for essays, emails, or anything else, everyone has a favored typeface. Arial appeals to some folks. Others choose to use Times New Roman, etc.
However, people whose primary and major line of work is writing sorely require software and tools to manage typefaces (in any form).
With the finest font management tools for designers described in this post, you can organize your font library more effectively.
1. Fontcloud
Fontcloud is a free online font manager available on Creative Fabrica that allows you to interact with your fonts rather than just controlling them. It takes hardly any time to search through, browse, and view your typefaces. We understand how crucial speed is to you.
To see all of your typefaces in a single, convenient overview, we recommend using this tool. You can find the ideal font for your upcoming project more quickly. All characters in a font can be seen with just one mouse click. PUA-encoded characters are included in this. No software needs to be installed or downloaded. No upgrades, no problems with comparability. You only need a browser. It really saves a ton of time to use it!
2. AMP Font Viewer (Windows)
The user-friendly but powerful font manager for Windows is called AMP Font Viewer. It supports a large number of font formats, including Type 1, OpenType, and TrueType. It makes it simple to add additional fonts and remove those that have already been installed.
3. Font Xplorer (Windows)
A well-liked freeware desktop tool for managing your font collection is Font Xplorer. It offers a filtering option so you may focus on particular font kinds. Its lack of compatibility for Adobe Type 1 OpenType fonts with PostScript outlines may be a deal-breaker for certain designers.
4. Cfont Pro (Windows)
If you have a portable media device or external hard drive with fonts, Cfont Pro's ability to preview fonts before installing them can be useful. If you wish to print out typefaces to review them, it offers proof sheets. There is a ton of information about your typefaces displayed in the property viewer.
5. Fonts++ (Windows)
For Windows PC users that have numerous fonts loaded on their machine, there is Fonts++. When viewing your fonts, you can disable any fonts you don't use to avoid having to see the complete collection. Instead of using the standard Windows procedure, you can also install and uninstall fonts using this software.
6. FindThatFont! (Windows/Linux)
FindThatFont is a straightforward and cost-free application that allows you to preview and organize all the fonts on your computer.
Within the application's 30 categories, you can arrange fonts. For developers that want to alter how FindThatFont! Works, there is also an extensibility option called Extension manager. Works.
7. sFont (Windows)
The free Windows font management application sFont features an easy-to-use interface. By designating some fonts as favorites, you may organize your font collection. Use the Filter feature to quickly locate TrueType or non-TrueType fonts.
You have a number of options for reviewing your fonts, including the ability to alter the foreground and background colors.
8. Font Picker (Windows/Mac/Linux/Web Browser)
You may organize and see your font collection with the free Adobe AIR desktop application Font Picker. It is easy to use and may be executed on any computer system that supports the Adobe AIR foundation. It also has a web-based version, which will look for installed fonts on your computer.
9. Fontmatrix (Windows/Linux)
Open source font management Fontmatrix was recently updated to support Windows OS users as well as Linux users. Power users will find it to be a fantastic font management tool, while developers will find the script console to be the perfect tool for extending and personalizing the application.
10. Font Book (Mac)
If you own an Apple computer, Font Book is a reliable font management tool that comes pre-installed. It boasts an outstanding font/organization feature set and a user-friendly interface, both of which are hallmarks of Mac programs.