Lead Generation
10 Successful Procedures to Generate Leads for Your Business?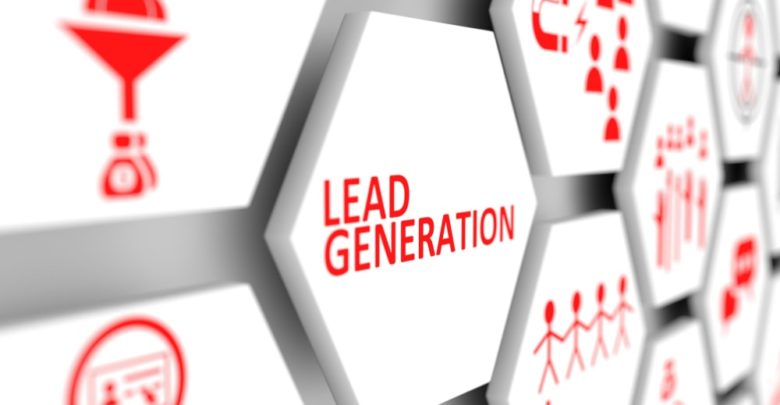 Lead Generation is like a dream come true for any marketer. But easily said than done, it is a very time-consuming and costly task. Studies have shown that percentage of lead generation campaigns has a failure ratio. Hence here are some successful procedures to generate leads for your business.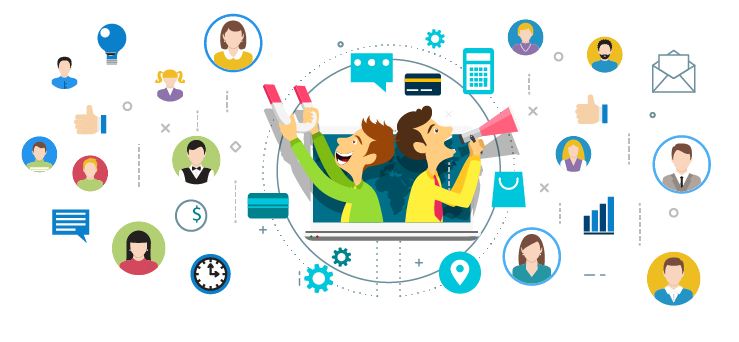 1. Correct data to target the correct audience
Your business is required to reach the correct audience to gain more profit. Contacting the mass would not be useful in case the products and services do not interest them at all. This may turn out to be a waste of manpower, time, and a lot of money too. To save on this tedious process, it is most important to focus all the energies in the right direction. That means targeting the correct audience using the correct data. Now there are various ways to collect this data. Most noteworthy, efforts should be made in data collection and creation. There are various specialized companies for the same or you can hire a team. Outbound and inbound services are a boon for data collection. Indulge into one as per your requirement and access the power for your business. Knowing about your customer beforehand helps in personalizing the products and services.
2. Tools to track the leads
A successful business is one with a proper plan on investments, budgets, etc. There are various tools available for the same in the market. Track your return on investment based on the same. Also, based on the reports from the tools specific budgets should be allocated on how and where to spend. You can direct traffic from any source of marketing, but it showed be traceable and measurable. Insights show which platform is working well towards generating more traffic and revenue at the end of the day. And which is not so worthy of the time and effort. Marketing strategies should revolve around the same. Proper usage of tools helps in generating good reports and better lead generation. You tend to save a lot of time, effort, and money by using tools to track the leads.
3. Use Social media to warm up leads
Social media has proved to be a great way to generate leads for your business. There are ways to make things more interesting online to engage more customers for your business. For example, using images, hashtags, etc. makes your content easier to find and hence more leads. Social Media has proved to be a great medium for boosting brand awareness and interacting with customers. Build loyal followership for your brand by knowing your audience and share content accordingly. Linkedin, Twitter, Instagram, Facebook have turned to be fruitful platforms for interacting with customers and turn them into future prospects. Social Media is a powerful tool to showcase your business presence and reach the right audience to convert them into leads. If used wisely you can direct the traffic towards your website using social media tools. This eventually can be turned into long-term prospects for your business.
4. Email marketing
Emails can turn out to be really effective if used correctly to generate new business opportunities. This method of marketing is quite cost-effective too as compared to other marketing strategies. But make sure to consider a few points while opting for email marketing: don't push the emails to one and all let them reach only the relevant clients. This will ensure and higher response rate and conversion. Another thing is to offer a link to unsubscribe at any point and time.
Email Marketing can be used to send promotional offers to customers. This ensures that both your customers and business will gain from them. The mail should define a proper call for action so that the prospects understand what they are expected to do. Also, introduce them to the business website and end with a thank you note and social media links. Doing so increases the umbrella and chances to generate leads from various other platforms too.
5. Influencer Marketing
This form of marketing is gaining popularity these days. With the growth of social media and other digital platforms, influencer marketing is taking its place. People are taking this as a profession in various verticals. Based on the genre of your business, find a list of influencers, their reach, etc. You can then contact them for promoting your brand, product, and services. This is a direct and easy way to reach the right audience in a small period of time. Ask the influencers to share the product on their platforms and promote it to their followers. Your potential customer will see it as credibility and hence it would increase the chance of attracting new leads for your business.
6. Existing Customers
You have surely invested a lot in owning your current customer base. Put the same into good use for generating leads for your business. The existing customer base can be a gold mine for sourcing more leads. There are various direct and indirect methods of getting in touch with your clients. Indirect methods being FAQs, but these are not said to be the most effective methods of engaging with your clients. Your company should have a team to develop and build a good relationship with your existing user base. A happy customer is a stepping stone towards more leads. For some businesses word of mouth is a great asset. Your business can gain success based on the same. Also, considering the existing relationship with your clients, you can get access to their other offices and vendors. This ensures a higher success ratio and hence more business for the company.
7. Blogs
The suggestion is to develop and optimize informative content. The saying 'content is the king holds true in all aspects. It is proved to be a great source of web traffic, which eventually will generate more leads. The content is supposed to be informative to attract more audience. The quality of content determines the traffic flow on your website. A blog is a great form to introduce, promote and market your products and services online. Most noteworthy, using images, videos, infographics, etc. helps in increasing engagement and share counts. This eventually will process lead for your business, hence a successful procedure.
8. SEO
Search Engine Optimization (SEO) of your website is a mandate to make it available and reach to the world. Work on improving the search engine optimization of your business site online to make it appear on the first page of the Google search.
It means whenever anyone will search with your business-specific keywords, Google will show them your website on the top search results. This will ensure more leads for your business. It is a direct way to reach the customer base as per their requirement. SEO will help to drive traffic to your website and increase your sales.
9. Focus on quality over quantity
As obvious it may sound, it is often forgotten. Focusing on quality over quantity is the key to not waste valuable hours into not so important tasks. Do your research well before indulging in any process and allocating a budget for the same. This will ensure that you earn good leads from the efforts you put to find them. And hence the business will benefit from the same.
10. Lead Generation Companies
In case all your measures do not work well and you do not have the right sales leads in your database. Contact the lead generation companies for the job. They will help you find what you are looking for. Yes, this will surely add a bit to the cost of your company, but the results are worth it. There could be some issues with buying sales leads as they cater to a large number of other customers too. The data that they provide can be old, repetitive, an existing customer, not acceptable, etc. But with the help of advanced technologies, companies are overcoming these issues and using the data for their benefit.