SEO
A Guide to Supercharging Your SEO with AI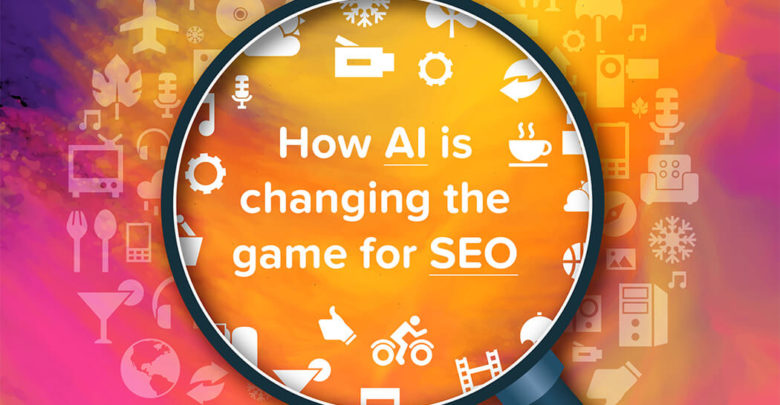 What comes to your mind when you hear about Artificial Intelligence (AI)? Maybe chatbots that respond to humans or perhaps the intelligence machines making millions of stock trades every second or self-driving cars. While all these are correct associations with AI, another area that's increasingly being changed by AI is SEO. Since SEO is founded on collected data, AI can be used to enhance and optimize it. In fact, businesses have now started to see the importance of AI.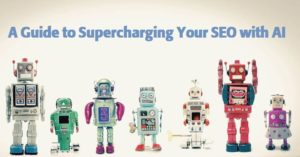 Although the numbers of companies that use AI are still low, they are expected to increase in 2019 significantly. It's also expected that the way we approach AI will change. For instance, towards the end of 2019, businesses will be focusing more on creative integration with their existing processes.
Can AI Replace Humans?
It's believed that AI will render humans obsolete, take their jobs or complement their skills to make them more effective. According to research by the Economist , 75% of business executives confirmed that AI would be implemented in most companies in the next few years. As this slowly turns into reality, most people are realizing that this perspective is likely to be the outcome. In fact, PricewaterhouseCoopers has predicted that artificial intelligence will add up to $15.7 trillion to the world GDP annually. More so, a careful look at the products such as Pandora and Netflix indicate that AI is already with us.
But How Can You Supercharge Your SEO with AI
The pace of AI development is accelerating and even Google is aware that AI can deliver better user experiences. So, what can you do as search marketer? Well, one thing: you need to integrate these developments into your SEO strategies.
Here are some of the areas where you can use AI to boost your SEO performance:
Searching for important keywords that can be used in content has been one of the toughest and time-consuming processes in the SEO world. Thankfully, AI-driven methods can make things easier and even more effective through automation. Since there are already various keyword research tools out there, you can use AI to determine how to use these keywords strategically and in a natural manner. Since the age of keyword stuffing is coming to an end, search intent is currently the driving force in search engine rank determination.
Artificial intelligence can also be used to process and interpret data patterns at a scale that human beings can't. This makes it among the most essential arsenals for any search marketer, especially considering that it can help us filter the information that we need from unstructured data.
Some of the areas where AI can boost SEO performance include site performance analysis, market trends analysis, customer intent reports, SERP performance competitor insights, and pay per click spend management. In each of these cases, AI can produce new insights that could otherwise have disappeared.
As the search moves past the traditional SERP, AI is becoming more and more relevant in SEO. In fact, new developments such as visual search are now shedding more light into the significance of AI in processing new forms of media.
AI may also deliver quick results to brand new patterns or unusual behavior in trends that may have taken longer to detect by humans. For instance, AI can provide useful insights into new markets or audiences that are starting to emerge and even offer hints into potential ways of gaining a foothold in such markets. Put simply, by moving such attention and time-consuming monitoring processes to automated methods, SEO experts can concentrate on providing other solutions needed elsewhere.
SEO is generally a labor-intensive industry that one needs to commit a lot of resources and time over a long period. Since AI can allow us to automate tasks while still receiving the same output, we need to take advantage of it. The time saved through this process can be directed to areas that require strategy, skills, and creative content. Some of the SEO tasks that can be automated include internal linking, technical audit, tag management, content optimization, and content distribution. Although computers can be used to replace people in such areas, as search strategist, you still have to be in control of the expectations and results.
Personalizing User Experience
Nowadays, content discovery goes beyond SERPs, so search strategists must truly understand their audiences to effectively engage them. You need to learn more about your customers' needs, frustrations, and expectations so that you can tailor your entire digital strategy towards helping them.
You can use AI to discover the critical information of your customers' search intents, allowing you to not only understand your audience but also exactly what they are looking for and probably what they will need in future. The insights can then be utilized in personalizing site experiences to individual users interacting with it.
Here are some more ways you can AI for SEO personalization:
To help publish content on the right networks at the right time.
To create content by customer journey, persona, and delivery mechanism.
To enhance user conversion and experience through personalization.
You can use audience list and personalization to nurture leads across social and search.
Conclusion
Since the Artificial intelligence revolution is already here with us, most marketers are gradually taking advantage of it. Although most AI tools are invisible, this does not lessen their importance. The search landscape is currently in constant change, and consumers are producing vast amounts of information that can be changed into insights.
Thankfully, automation can help you make sense of all these and free for you enough time that you can use to develop personalized and innovation strategies.  If you are looking for the best ways supercharge your SEO efforts, your best bet is to partner with specialists in Minneapolis SEO: Premier SEO Ninjas – they have gone the AI way and understand how the process works. Whether you want to use AI in keyword research, SEO performance automation, insights, or to boost user experience personalization, Premier SEO Ninjas are the right people to go to.