SEO
SEO for Moving Companies: Sustainable Marketing Technique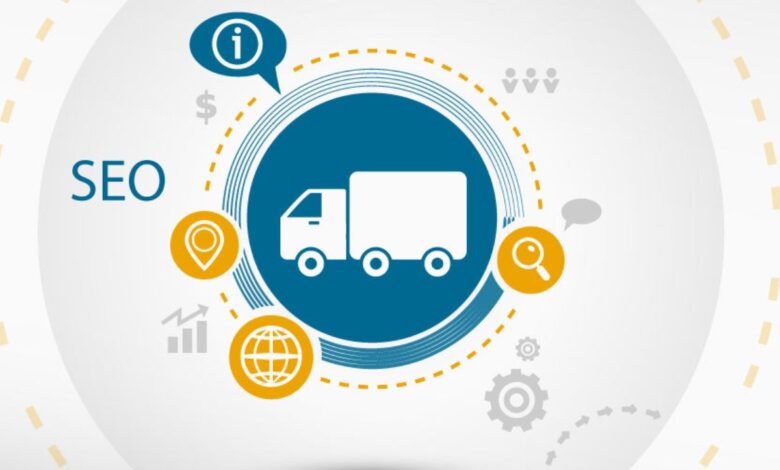 Whenever people are looking forward to moving to a new place from their old one, they enlist the help of a moving company.  It can be in the same city, or to a completely new one, a moving company is vital for when people move places. Moving to a new place can be really stressful. A moving company helps you in this stressful situation and does all the hard work for you. They can take care of your possessions while you move. This will let you concentrate on other things easily by taking the burden of your possessions off of you.
While looking for a moving company in the nearby area, people mostly go for a google search to find the best one near them. People always want to secure the service of the best moving company, as they want their possessions to be handled by a highly qualified company. When people conduct a google search in order to find out the best moving company near them, they always go for the top few results on the search engine result page or SERP. Most people review the top few websites that appear on the first page of the search results and choose a suitable one for them from those top websites of moving companies.
As a moving company, if your website isn't ranked among the top few results, you can miss out on reaching a huge portion of your target audience, or potential customers. You should keep in mind that the top three results on the search engine result page get the most clicks. The first position has a click-through rate or CTR of 35%. The CTR drops significantly for each position after that. The CTR for the sixth-placed website and the ones below that have CTR of less than 5%.
SEO for Moving Company
You might want to know how you can make your website rank higher in the SERPs. How can you make yourself more visible to your potential customers so that the traffic on your website can increase? Or, how can more and more people get to know about your moving company and the services and quality you provide?
The answer is search engine optimization or SEO. SEO is one of the best ways, if not the best, to get any website to rank higher on search engines. SEO is a process of making sure that your potential customers can easily find you online.
Your potential customers or target audience will type in specific keywords in order to find the best moving company around you. You can try ranking higher in the search engine result pages by optimizing your website for search engines so that your website easily appears before them. It will increase the chance of your getting more traffic for your website. This will translate to more customers for your business.
Optimizing a website to make it rank higher in search engines isn't something easy. It takes a lot of expertise. Also, when it comes to SEO for a moving company, it becomes a bit more tricky, as local SEO comes into play. You'll need to optimize your website so that your website comes up in search results when someone searches for moving companies specifically in your locality.
When someone in your area will conduct searches for a moving company using relevant keywords, you'll need to make sure that your company's website appears high on the SERPs for those specific keywords. For instance, if you are a moving company based in Los Angeles, your potential customer will be someone that wants to move from Los Angeles to some other city in the USA. They may also move from one house to another house within the city.
That person is likely to search on Google for that using keywords like "best moving companies Los Angeles". There might be a number of moving companies in Los Angeles that provide quality moving service, but not all of their websites will secure the top positions in the search engine results.
And which websites will have the top positions on the result page? The moving companies that have put in the time and effort in optimizing their website to rank higher for "Best Moving Companies Los Angeles".
Here are a few things that will help with the SEO for your moving company–
Creating Google My Business Listing
You can easily get your business in front of your potential customers by using the Google My Business tool. You can share relevant information with your potential customers, such as an address, contact info, working hours, etc. When people will conduct location-specific searches, such as "moving companies near me", or as said earlier, "moving companies in LA", your Google My Business listing will appear.
Since 2011, "near me" searches have increased 34 times. Also, "near me" searches are great for getting more traffic for the website, and more customers for the business. 50% of customers that conduct a local search tend to visit a business within a day.
Making the Website More Functional
Making your website properly functional is a very crucial part of search engine optimization. Here are the things that will play a role in making your website more functional:
Design
Well-designed websites help to keep visitors interested in your business. A proper design helps to create a good first impression of the customers. Your design must fit your business properly, and colors should be consistent based on your online marketing plan.
Navigation
You must make it easy for your customers to visit different pages of the websites. You can categorize page headings to help people find any info easily and quickly on the website.
Page Speed
The page speed of your website is really important for SEO. Internet users don't like to wait much for a page to load. They will leave your page if they need to wait too long for it to load. So, make sure that your website has a good page speed. You need to monitor the loading speed of your website constantly and do everything to improve it.
Mobile Optimization
These days a huge portion of users try to visit websites through their mobile phones. So, make sure to optimize your website properly for mobile so that people can easily visit your website from their mobiles. If it isn't optimized for mobiles properly, people won't be able to have a good experience, and you'll lose customers as a result.
Choose Proper Keywords
Make sure to optimize your website using proper keywords. Make sure that your website comes up higher for search keywords that are most likely to be used for searching moving companies in your area.
Creating Quality Content
Content marketing is valuable for both consumers and your business. It is a way of creating a path for your customers to connect with you. It can play a huge role in driving more visitors to the company website. People are seeking this information constantly. Moving can really be stressful for people, so you can try sharing important information with them about moving through your content.
Content can be of different types, from blog posts to videos. Creating quality content is a great way for boosting your SEO. Good content will create more engagement with your audience. It will also send signals to Google about your website being a valuable one.
Final Words
SEO is something that can help the website of any business. It is all the more important when it comes to moving companies, as people make specific searches in order to find a suitable moving company for themselves. So, make sure that you are taking proper steps to make your website optimized for search engines. This will make your business more visible to your potential customers.