SEO
Schema Markup: What Is It And Why Should You Do It?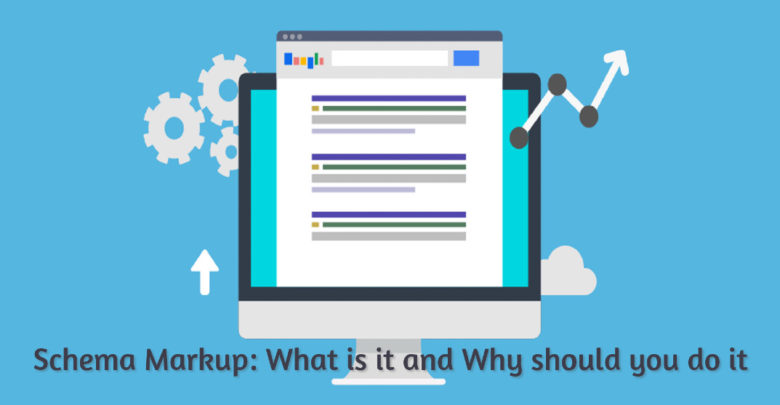 Scheme-code HTML markup is a microdata form-that you add to your Web pages. After HTML code addition, schema markup helps search engines such as Google, Bing, Yandex and understand the content you provide to provide the fastest, most relevant results for every search on their search engine results pages (SERPs).
The scheme formed in 2011 when three search engines have begun collaborating to develop hyper-focused improvements that users search for results that will be standardized and understandable across all platforms.
What is the Use Of Schema Markup in Seo?

In simple terms, the markup scheme usage is to provide a context for otherwise ambiguous web pages. It helps search engines understand what is on the page, not just index what's there, and expect to get the right context.
When you add schema to your website, improve your page display in SERPs by increasing descriptions for all types of queries. It is called a rich snippet and is present under the page title.
Rich snippets feature highlights important information on Google's results page, beyond the standard blue links to provide items such as carousels, images, and non-textual elements.
What Are Different Types Of Schema?

Adding a markup to your website pages' scheme helps consumers find the results more descriptive and informative when searching on Google. There is an endless amount of markup scheme value, but some are more important than local SEO. It includes your business locations, ratings and reviews, and events.
Location – Your site markup scheme is the most important value when it comes to local search. The attributes that you want in your markup scheme for locations and contact will be the company name, complete address, day/hours of operation, types of reference, and telephone number. There are several ways to describe your address, whether it's longitude and latitude, or a standard address format (or even both!).
Assessment and Review – Ratings and reviews can build exposure and credibility online for users who find their business on Google. Having the correct score and reviews schema markup in place can bring that information to the SERPs, giving users a quick look at the number of reviews received on a specific website, along with a star rating of the business.
Events  – Using markup schema for events helps them find more easily search results related to local events in the area. Entities may involve but are not limited to the event name, date and end time, location, price of admission started, and much more.
What is the Importance Of Schema Markup?



Google and many other search engines continue to design how the SERPs look for different types of queries. Space to display the organic link becomes smaller and smaller, especially on the phone. You want to take as much real estate as possible while also appealing to the click-through. That is why it is essential to use the markup scheme to stand out against competitors online and put themselves in a position to become more visible on the search engine result page.
Recent research by SEMRush showed that only 44% of the Fortune 500 companies use their Web pages' schema markup. While a review of Search Engine Watch back in 2017 stated that "the adoption of schema.org still signed in less than a third of the site." It means that there are many opportunities for you to outperform and get click-through more than your competitors potentially.
Another benefit of using a markup scheme is for voice search and voice-activated devices. SEMRush research found that "the majority of the answers is served via voice search is marked with some form of scheme."
One of the scheme's main benefits is rich snippets markup and make your web pages look better in the SERPs and potentially increase clicks, which indirectly can help with rankings.
What is a Local Schema Markup Implementation?

Schema.org (often called the scheme or structured data) is a semantic tag vocabulary or microdata added to your site code to improve how search engines read and represent your pages in search engine results (SERPs).
Schema.org created as part of a rare collaboration between Google, Microsoft, Yandex, and Yahoo! to help site owners to provide information that search engines need to understand your content and deliver the best results for searchers.
Why is Schema Implementation Important for Local Seo?



Best Local professional SEO services strategy helps local businesses or business branches rank for searches conducted in close geographical proximity.
An effective strategy includes building links from local sites, increasing the Name, Address, Phone number (NAP) consistency, and the direct targeting key term and a city name.
For example, if you run a yoga center, you do not want to rank for "yoga studios" nationwide. You will get a response from somebody who is miles apart.
Instead, you want to rank for "yoga center<your city>."
But can markup local schemes improve your local rankings?
Right. In fact, in addition to claiming your Google My Business Account, use the markup scheme properly can be one of the best possible methods to get in local search results pages.
Perhaps you're looking for a delivery or plumber in Thailand. You, like most seekers, tend to look for businesses located near you.
When the person is looking for a local business, they usually do not look for a blog, but they look for information such as an address, phone number, or operating hours.
Adding a local scheme for HTML markup, you improve your page display in SERPs by increasing chunks of rich and helping your business appear in the knowledge chart.
Using a markup scheme for local SEO services Denver, Atlanta, Austin, Dallas, Miami, New York, Orlando, Seattle, Richmond, Tampa, Long Island, etc can help your business appear in Google's local three-pack. It used to be very valuable, as it seems at the very top of the search results.
Currently, three packages are often pushed under the fold with paid results. However, it does retain some value to improve visibility.
What Markups Used For Local Schema?
There are hundreds of types of markup scheme. Is it right for your business will depend on what information is most important to your clients?
If most of your clients call you, then you will want to use the phone markup. If most are looking for your menu, you'll want to mark your menu. You are aiming to keep all the essential information on your site.
Other popular markups for local businesses include:
Opening hours
Currencies accepted
Price range
Address
Aggregate rating
Area served
Logo
Reviews
There are also markups for specific businesses, such as Animal Shelters, internet cafes, dentists, and child care.
How To Add Schema Markup?

There are three ways to add schema-
Standard Schema Microdata: This is a scheme that displays HTML markup, which is commonly used. It's easy because you can learn how to be implemented.
JSON-LD: This format is marked via Javascript as the most recommended layout.
RDFa: This format works efficiently in some classes of documents, including XML, HTML 4, SVG, among others.
Ignoring the web document types you use, it may be that RDFa will work. Facebook Open Graph Protocol is a data application documentation using RDFa.
Lastly, Check Your Schema
After implementation, the final step you need to use Google data structured testing tools, which will validate the coding and make sure you're good to go!
Adding a markup scheme will not guarantee your site will appear in rich snippets or directly increase click-through rates. It can make it much easier for Google and your site visitors to find important information they need about your business.
Trust us; we know that the markup scheme is daunting. But we also know the positive effect it can have on your online presence when it comes to local search, considering the time and effort.
Although there are many golden eggs ready to hatch with the aid Markup Scheme, most local businesses are still failing to make the best use of it. Applying best practices is determined following the guidelines Markup Scheme can make an effortless way through the competition regulations. You will be able to attract a sufficiently large number of people towards your business and make things work the way you might have desired.