Other
Proven Side Hustle Ideas to Grow Your Income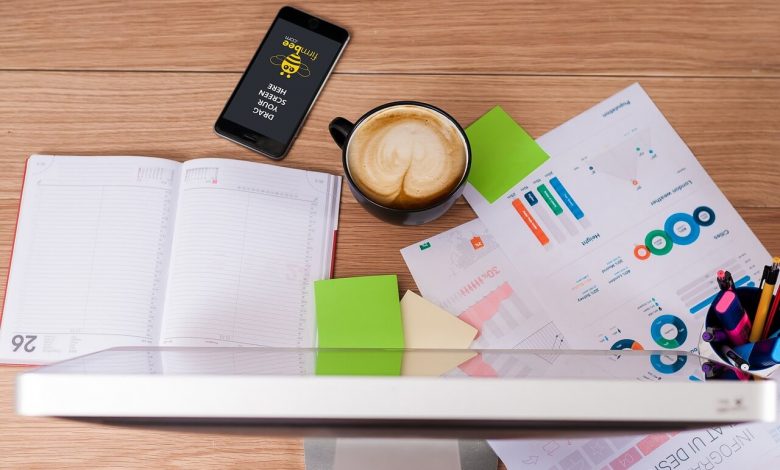 As a society, we have never been so focused on success. Many of us are constantly looking for new revenue opportunities that we can try without sacrificing a job or steady income. In this article we explore some side hustle ideas that you might not have previously considered. Some of these have the potential to become your main source of income if you are successful.
Dropshipping
You may have already heard of drop shipping, a fairly simple business model in which ecommerce entrepreneurs sell products without having to carry any inventory. So, when a store owner receives an order, they simply contact the supplier who will then shi[ the products directly to the customer. As drop shipping becomes increasingly popular, more and more tools have been created to make it even easier.
One app that we recommend is Oberlo which is a one stop dropshipping service that works with Shopify to make dropshipping online easier than ever. All you need is a Shopify store and you are good to go. If you need any assistance building your ecommerce store, a Shopify Partner like Our Digital Team can help. These partners are experts in all things Shopify and can help you with everything from the set up of the store, to the integration of dropshipping applications like Oberlo and even provide you with a digital marketing strategy.
Pros of dropshipping:
Low startup costs
Ability to offer diverse / broad product mix
Scalability
Convenience and practicality
Cons of dropshipping:
Uncertainty about shipping times
Inconsistent product quality
Communication problems and customer service challenges
Lower profit margins
Create and sell handmade goods
If you are a particularly creative person, a great side hustle is to create and sell handmade goods. This could be anything from jewellery to art to cakes, the options are endless. It is a nice way to generate an additional income and spend time doing something you enjoy. However, this option isn't for everyone because it can be time consuming, especially if you don't have an interest in crafts and DIY.
There are some excellent platforms available to sell your handmade goods, Ebay and Amazon might first spring to mind, but there is a lot of competition here. We recommend using Etsy for home made crafts, this platform is a go to for many looking for bespoke, unique gifts. Remember that as with any selling platform, you are likely to incur a selling fee, on Etsy the listing fee is 20p per item listed and they take a 6.5% transaction fee on the sale price which includes the shipping price you set.
Pros of creating and selling homemade goods:
Easy to set up and maintain
Allows you to spend time and monetize something you love
Flexibility
Cons of creating and selling homemade goods:
Listing and selling fees
Can take time to become an established seller
Craft may be time consuming
Print on demand
Another side hussle idea is a print on demand business, it allows you to let your creative juices flow by producing high quality unique designs. You can create designs for free using software like Canva. As the name suggests, you print on demand so when a customer makes an order, you print the design. This means you don't need to store stock, nor do you have the risk or hassle of trying to shift products. You will need to invest in your own website and building a brand presence which could be time consuming.
Pros of print on demand
You don't need to purchase equipment
You don't need to store stock
Less risk
Can easily experiment with different products and designs
Cons of print on demand
You are dependent on your printing partner for the availability and quality of products
Order fulfilment takes longer
Low profit margin
Start a blog
One of the simplest side hustles you can start is a blog. This doesn't require any product inventory or partners to rely on, it simply relies on the effort you put into writing quality content and SEO capabilities. A successful blog that has page views from 10,000 to 100,000 a month can typically earn between 2 cents and 10 cents per page view from advertising, which translates to $200 to $10,000 per month. Another way to monetize a blog is to accept Sponsored posts and charge an average amount of around $25 to $750 per post, depending on audience size, niche, and sponsorship arrangement.
In order to create a successful blog there are some things you need to consider. Firstly, your blog needs to be something interesting that people will want to read. Next, content needs to be well written and optimised for SEO. This is so that the pages are visible to your audience. Another key element is that your blog is aesthetically pleasing and easy to navigate to encourage visitors to stay on the site. Finally, you need to be committed to publishing content consistently, this is a ranking factor considered by Google and important in receiving page views as the more content, the more possibilities you have to rank.
Pros of starting a blog
You have the option to create a monetized website that can drive revenue indefinitely
Build online traffic, the more traffic equates to more profit
Develop your writing and communication skills
Do something you enjoy and learn new things
Cheap / free to set up
Cons of starting a blog
Time consuming
Can take time before it makes any money
Success is reliant on a number of factors
Start a YouTube channel
We are in a digital age and what better way to make the most of it than to establish yourself as an influencer on one of the leading digital platforms- YouTube. It might seem daunting, but it is an excellent way to leverage a thriving and engaged audience. Once you have built up an audience and tapped into a market that is searching for your kind of videos, you have an excellent opportunity to start making money.
The two main revenue streams from YouTube are advertising and paid promotions. Advertising is relatively simple, once you have established 1000 followers and 4000 watch hours in the past year, you can apply for the YouTube Partner Program and monetize your YouTube channel. The bigger your audience grows, the more money making opportunities you will have. Brands may begin approaching you and offering you money to promote their goods or services during your videos.
Pros of Youtube
Cost-free
Great earning opportunities
Allows content creators to build engaged audience
Great for if you are creative
Cons of Youtube
Takes time to build up audience and watch hours needed to monetize
Money made is based on how many views your videos get
Time consuming
High competition
Buy and resell clothing
Reselling is a full-fledged business for plenty of people despite how saturated the market may seem. If you have an interest in fashion, buying and reselling clothes could be an excellent way to make money doing something you have a real interest in. You don't even need to buy any clothes to begin with, you could just take a look in your wardrobe and before throwing anything out, try reselling it.
There are so many reselling platforms available such as Ebay, Facebook marketplace, Depop and vinted. Depop and vinted are the best options for reselling clothing, they do take a small fee, but their usability and access to audiences make them the perfect choice. Once you get the hang of it, you can start visiting charity shops and begin building up your very own second hand product inventory. With the right photography and modelling, you could make some serious money.
Pros of buying and reselling clothing
Sustainable and eco friendly business model
Great opportunity to make a profit
Fun and unique way to make money
Cons of buying and reselling clothing
Consider the cost of shipping items
Photographing and listing items can be time consuming
Storage space will be needed to store stock
Overview
So, if you are interested in generating a second income stream, hopefully one of these side hustles is suitable for you and can help you make some more money to do what you enjoy doing. For any help with the marketing of your side hustle business, get in touch with the experts at Our Digital Team who will be more than happy to help with their 15-minute discovery call.