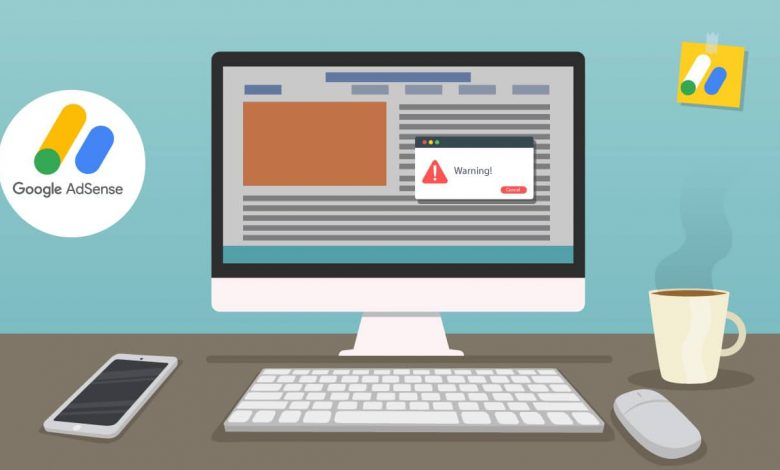 You've probably stumbled across Google AdSense when looking for an ad network. It is the most widely used pay-per-click (PPC) platform on the internet, with over 10 million websites using it. AdSense is a simple, dependable program that pays publishers a fair amount of click-through earnings. However, it isn't the only option; you might want to look at AdSense alternatives.
If you want to supplement your revenue from your blog, consider posting adverts on it. You'll need an advertising network, which is a service that connects online advertisers with website publishers, to accomplish this.
Why Use an AdSense Alternative?
Google's platform has several drawbacks that make it inappropriate for some blog sites. Here are some good reasons to use a competitive ad network instead of AdSense:
Additional Revenue Sources
Instead of replacing AdSense, you might want to consider a companion network that works alongside AdSense to provide an extra cash stream. As long as you follow the AdSense terms of service, there's nothing wrong with it.
Tailoring for Your Blog
Large ad networks, such as Google AdSense, are designed to service any form of a content-heavy website, including blogs, news sites, video publishers, and everything in between. It makes sense to look for an alternative to AdSense if you want an ad provider who will work directly with you and can provide a custom-fit solution for your blog.
Minimum Payout
The minimum payout for a network is the amount of earnings required before you may get payment. The minimum payout for AdSense is $100, which is more than some alternatives. If your website is newer or less established, reaching $100 in revenue may take longer than you'd like. You could be better off collaborating with a company that has a lower minimum payout requirement.
Ad Customization
Some ad networks allow you to customize the style of your advertising to match the concept of your website, making them blend in more naturally with your original content. Customization varies by provider, however many let you to change the colour and size of a unit, which is more flexible than AdSense.
Revenue Share
The majority of ad networks employ an automated technique to display ads in specific places of your website. You receive a portion of the commission when users interact with these advertisements – for example, by seeing, clicking, and/or making a purchase through the ad — and the rest goes to the network.
Publishers receive 68 percent of the revenue produced by adverts on their websites when they use Google AdSense. Although this is a competitive rate, several alternative networks provide a higher percentage. To qualify, you'll need a high-quality website with consistent and high traffic, but it'll be well worth it if you make the cut.
Eligibility Requirements
Before becoming a partner, several networks, including AdSense, demand applicants to meet specified metrics on their website. If Google refuses to approve your blog for an AdSense account, you'll need to find a network with less stringent approval requirements.
Your AdSense account may have been disabled as a result of the platform's strict click fraud management. For example, you may have placed an ad on a website where it wasn't supposed to be, or you may have unintentionally clicked one of your own ads. If you're not paying attention, it's easy to break the terms of service, and you might require a more lenient option.
Ads Without AdSense
A high-quality AdSense alternative will provide you with an additional cash stream that will encourage you to write more blog posts and help you cover the costs of maintaining your website.
If you're looking for an ad network, don't go with the first one you come across. Make sure you try at least a few different possibilities over a period of time, then figure out which ones earn the greatest passive money while minimising user disruption. It's fine to go your own way; you're not obligated to use Google.
If any of these scenarios apply to you, there are a number of worthwhile alternatives to consider. Let's take a look at the greatest among them.
1. Taboola: Best for Enterprises
Taboola is a large advertising firm that has worked with major media companies and gained a reputation for producing high-quality ads. It specialises in targeting native adverts from sponsored websites using Taboola's extensive monitoring capabilities.
Taboola is also known for its feature set that extends beyond ordinary ad placements. Advertisements can be displayed in a variety of forms, videos can be embedded, personalisation methods can be managed, and ads can be filtered by keyword.
Taboola's services are meant for enterprises, not small bloggers, with a monthly traffic threshold of 500,000 visits. Through Payoneer, the minimum payout is $50.
2. SHE Media: Best for Female-Focused Content
SHE Media is a digital media firm that creates content for and about women. It's best known for its websites SheKnows, Blogher, and StyleCaster, which have tens of millions of monthly views combined. SHE Media also has a partner network that connects female-targeted advertising with female-targeted bloggers and content producers.
Consider SHE Media for monetization if your blog caters largely to female readers. If you're accepted, you'll work with the same advertisers as the company's popular blog properties and be affiliated with an organisation that promotes female voices. You'll also get high-quality adverts from vetted advertisers that offer products without interrupting the reader's experience.
Your website must receive at least 20,000 monthly views to qualify (though this is not a strict requirement). You must also have at least 80% of your traffic from the United States and at least 70% of it is female, as evidenced by your stats. Every month, the SHE Media partner network pays out to bloggers by direct deposit or PayPal if they are based outside of the United States.
Bloggers and content makers who focus on women are the best candidates.
3. Bidvertiser: Best for Bidding Campaigns
Bidvertiser uses a bidding campaign approach, which means that rather than putting ads automatically, it sells display ad space on your website to the highest bidder.
A system like this has both advantages and disadvantages. Advertisers will strive to outbid each other for space if your site receives enough traffic, and you may wind up earning far more from the auction than you would via AdSense. However, if advertisers are unfamiliar with your website, you may not receive any bids at all.
Consider which of these categories your blog belongs under before using Bidvertiser. If the bidding system works for you, Bidvertiser's straightforward ad customization tool, no approval limits, and money for both clicks and conversions can help you succeed. Users of Bidvertiser get paid on a monthly basis, with a minimum payout of $10 via PayPal.
Websites that prefer a bidding campaign system over a more traditional ad placement platform are the best candidates.
4. InfoLinks: Best for In-Text Ads
InfoLinks is a good alternative to display adverts because it specialises on in-text advertising. InfoLinks dynamically matches advertising with relevant text snippets by searching for keywords in the body of your blog material. A suitable ad appears next to this specific text when a visitor hovers over it. Because there are more words on a page, in-text advertisements function well on blogs because there are more options for relevant adverts.
Any blog, old or new, can be monetized using InfoLinks. There is no setup charge, and there are no minimum page view requirements. You can rapidly add in-text advertisements (or targeted display ads, if you like) and obtain insights from the reporting dashboard once everything is set up.
InfoLinks pays every 45 days by PayPal, Western Union, and Payoneer (minimum payout is $50).
Best for: Bloggers and publishers searching for a new website-friendly in-text advertising solution.
5. Mediavine: Best for Lifestyle Bloggers
Mediavine is equivalent to AdThrive in terms of revenue share with bloggers and highly-tailored ad placements, but it just requires half the number of monthly page views (50,000). This ad network works with a huge pool of lifestyle advertisers; therefore it's geared toward lifestyle bloggers. If you create long-form content in this genre, you should absolutely apply.
In addition, Mediavine provides empathy to your cooperation, which is quite rare in this industry. It was founded by bloggers who recognise the need of fast-loading, high-quality ads, as well as transparency: the organisation will answer any queries you have regarding advertisements on your site.
For PayPal and direct transfer, Mediavine's minimum payout is $25 (or $200 for international direct deposit).
Best for: Lifestyle bloggers with high monthly traffic.
6. AdThrive: Best for Large Blogs
Another well-liked ad network that looks after its bloggers is AdThrive. This cost-per-impression network works closely with both publishers and advertisers to ensure that ads for excellent products by extraordinary businesses appear on your blogging site. The AdThrive team will collaborate with you on a monetization strategy and assist you in placing your advertising in the most effective locations.
The payment guarantee – you'll always be paid in full, on time, even if AdThrive doesn't receive payment from its advertisers on time — is possibly the biggest reason to join AdThrive.
All of this implies that AdThrive isn't a good fit for newbie bloggers. It requires at least 100,000 monthly pageviews, with the majority coming from the United States. Established blogs, on the other hand, should think about using this service. For PayPal and direct deposit, the minimum payout is $25.
Best for: Established publishers who wish to establish a monetization plan with their ad network and obtain a high reward.
7. Adversal: Best for Self-Service Advertisers
Adversal is a self-serve advertising platform, which means that publishers can buy and publish ads without the help of a human. Adversal and other self-service platforms provide you entire control over ad content and placement, which is ideal for people who want more control over advertising on their websites.
Adversal strives to simplify the setup process and get your ads up and running quickly with its user-friendly interface. With only a few clicks, you can manage your campaigns, and the platform supports display ads, video advertisements, and native ads, so you can pick the best fit.
Your site must receive at least 50,000 monthly visitors, have its own domain name, and not be restricted by a login to be eligible for Adversal. The minimum payout is $20, and it is paid out once a month. Payments can be made via wire transfer, PayPal, ACH, or cheque.
Best for: Publishers with a lot of traffic who want to pick and choose their own ads and ad placement.
8. Revcontent: Best for High-Traffic Media Sites
Native advertisements, which are created to match the appearance and feel of your blog material, are a specialty of Revcontent. These adverts are precisely tailored to blend in with the pages of your website. Ads in various media, such as display, mobile, and video, are also available through Revcontent.
On both the publisher and advertiser sides, Revcontent has a reputation for great clientele. It collaborates with publications that are expected to create a high volume of ad clicks, attracting advertisers ready to pay higher commissions.
The catch is that Revcontent is much more restrictive than Google AdSense in terms of who it accepts. To be considered, your site must have at least 50,000 monthly visitors and produce good content on a regular basis. There's a chance you'll be rejected, but with Revcontent's guarantee of greater engagement rates, it's worth a shot. Publishers are paid on a monthly basis, with a $50 minimum payout.
Best for: High-traffic, high-quality content-publishing websites searching for tailored native ads. The catch is that Revcontent is much more restrictive than Google AdSense in terms of who it accepts. To be considered, your site must have at least 50,000 monthly visitors and produce good content on a regular basis. There's a chance you'll be rejected, but with Revcontent's guarantee of greater engagement rates, it's worth a shot. Publishers are paid on a monthly basis, with a $50 minimum payout.
Best for: High-traffic, high-quality content-publishing websites searching for tailored native ads.
9. Monumetric: Best for Mid-Sized Blogs
Monumetric (previously The Blogger Network) is a blogger-focused advertising network that prioritises content creators and ensures that the adverts displayed on your site are of high quality and relevant to your audience. They do this in part by speaking directly with their clients and providing assistance when needed.
Monumetric uses a cost-per-impression approach rather than a cost-per-click strategy, which means you get paid when people see ads on your pages rather than when they click them. While impressions pay less than clicks, Monumetric compensates for this with hyper-targeted adverts.
Monumetric is also known for its four monetization packages, which are tiered based on monthly visits and enhance your support level as your site grows. While a minimum of 10,000 monthly page views is required for approval, this is a lower threshold than some of the other networks on this list, and can be met by smaller blogs. Also, sites with fewer than 80,000 monthly visits must pay a $99 setup cost up front.
The minimum compensation from Monumetric is $10 via PayPal or direct deposit.
Large and medium-sized bloggers that want high-quality, targeted, impression-based ads are the best candidates.
10. PropellerAds: Best for Popunders
PropellerAds is a rapidly expanding platform that offers monetization options for both new and established blog sites. PropellerAds is recognised for its popunder adverts, which load behind the current browser window and appear after it has been closed.
If popunders are too intrusive for your blog, PropellerAds also offers native advertisements, banners, and video ads, as well as additional targeted and non-targeted ad choices for desktops. PropellerAds also caters to mobile sites and applications, with a push notification ad kind available.
PropellerAds is suitable for both existing websites and newer blogs: There is no minimum site traffic requirement, your account is activated immediately after creation, and the PayPal payout threshold is only $5. These payments are made on a monthly basis.
Best for: Websites that want to add popunder advertisements and other non-targeted ads, both new and old.
11. Media.net: Best for Established Bloggers
In the field of contextual advertising, Media.net is a market leader. Bing and Yahoo jointly operate the service, which is largely regarded as the best AdSense alternative for publishers and marketers. For desktop and mobile, Media.net offers a variety of display and native ad kinds, and you can expect to earn around the same amount as you would with AdSense.
Pay attention to Media.net's approval requirements, as with all AdSense alternatives. Your blog must have high-quality material and a clean, professional appearance to be accepted. It's equally important to consider your traffic source: The majority of your visitors must be from the United States, the United Kingdom, or Canada, according to Media.net.
Media.net is a good place to start if you're searching for a service that's equivalent to AdSense in terms of features, quality, and payout rate. The minimum payout via PayPal is $100, and payments are made on a monthly basis.
Best for: Publishers seeking for a service that pays out similarly to Google AdSense and provides a similar overall experience.