Other
8 Top & Best Domain Name Registrars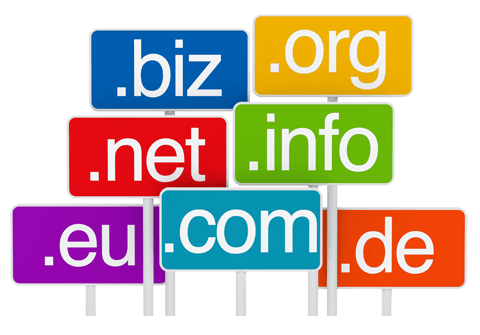 Looking for the best domain name registrars to register your website name?
Domain registrars hold great importance because they help you lock your online business/presence name.
In this article, I'll list the 8 best registrars that you can buy your domains from.
1. Godaddy
Godaddy
is been synonymous with domains and hosting.
They are one of the biggest names in the domain industry and e-commerce industry with a market share of over 30%.
With Godaddy, you can get started with just $2.99.
2. Google Domains
When you're looking to register your domains what better can it be than registering it with Google.
Google domains
is by far the most professional domain registering body that I have come across.
Google domains doesn't have hosting facilities. It is strictly a domain registrar.
3. Namecheap
Namecheap
is another industry standard for domain name registrations and is a better alternative to Godaddy.
Namecheap also offers hosting and SSL solutions at affordable budget plans.
Namecheap has a great checkout interface without cluttering your path with upsells.
4. Name.com
Like Godaddy and Namecheap,
Name.com
is also an ICANN accredited domain registrar which helps you to register, renew or transfer domains quickly.
They also provide hosting and other services like SSL and website builder and G suite integration.
5. Namesilo
Namesilo is another popular domain registrar which is one of the cheapest and also the most transparent as far as pricing is concerned.
Namesilo offers cheaper domain registrations rates and doesn't have renewal up charges which is a dealmaker when you are registering domains for long-term.
6. Register.com
Register.com
is another domain registration firm that helps you register domains at cheap prices.
With Register.com you can buy domains with any extensions like .xyz, .guru amongst others.
They do have hosting support for those of you who want to have hosting and domains at one hand.
Register.com does offer responsive customer support via phone which is essential when you are doing an online business.
7. IONOS by 1and1.com
IONOS
by 1and1 has been around since 1988 with good customer reviews.
1and1 lets you get started with .com domains for as low as $0.99/year.
You surely have to pay more for renewal charges, but they align with other domain registrars listed here.
1and1 also offers a wide variety of hosting including managed hosting.
8. BigRock
BigRock
is India's leading Domain Registration & Web hosting company that offers a plethora of specialized web services including domain registration, domain search, and domain hosting.
Register domain names at the cheapest prices backed by 24×7 support.