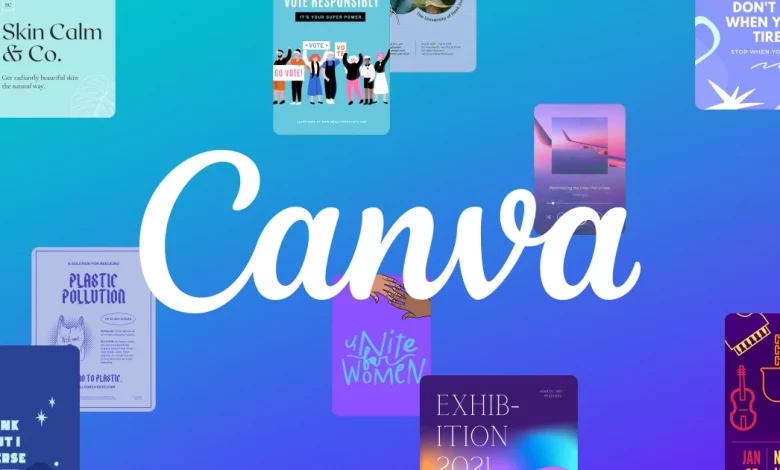 When your company joins the social media world, you need to offer engaging material that will appeal to your target market. Making plain and uninteresting visuals will not work. Fortunately, Canva makes it easy and gives you the tools you need to design visually appealing visuals that will help you build both your social media profile and your brand.
Here are 5 excellent reasons to use Canva to spruce up the social media material for your company.
Stay Organized
When creating beautiful visuals for your social network, it's important to keep them organized and accessible in a secure location. When you can't find something you know you saved, it can be incredibly annoying and time-consuming. Make design folders to relieve your tension!
Running a few separate social media campaigns? Make a folder for each one and place the campaign-related visuals in the appropriate folder. You can discover your graphics quickly and simply by organizing the files in a way that works best for your company.
Create a Brand Kit
To maintain a unified concept while creating material for your brand, stick with its color palette and typography. Maintaining consistency will make your brand seem dependable and established. Your brand will lose its identity if you employ too many offset colors or typefaces, which will also reflect poorly on your brand. Fortunately, CanvaPro has developed a Brank Kit that enables companies to effortlessly stay on brand.
You can store all the colors, fonts, and logos associated with your company in one location thanks to CanvaPro's excellent functionality. There will be no need to repeatedly upload the assets for your brand. Your brand kit will be available when you launch Canva to create a new graphic.
Easy Resizing
Considering that you now know how to use Canva to produce a visual graphic, how about optimizing it for each platform? It's crucial! There isn't a single image size that will function on all social networking platforms. Resizing your social media photos is essential if you want your graphic to be successful. Posting photographs or graphics that are the wrong size will make you appear amateurish, lack quality, and make no progress toward your social media marketing objectives. No company desires that.
Canva is aware that every social networking platform has a different preferred image size. Because of this, CanvaPro has made it simple to resize your image with the touch of a button. The design tool automatically lists the most common image sizes for social media platforms, but you may also change the measurements if necessary.
Tons of Awesome Features
You will have access to a ton of fantastic tools, whether you use CanvaPro or the free version, to help you make your social posts stand out from the crowd.
Stickers & Animation
Do you want to add motion and life to your graphic? Easy! To make your graphic more resemble a gif, you can apply digital stickers with the free version. On the other hand, CanvaPro gives you the option to save your image quickly and animatedly in addition to letting you utilize stickers.
Animations and stickers are excellent ways to draw in your audience. People may pause their scrolling for a little moment to look at your message if there is even the slightest indication of movement.
Templates
The use of templates is highly recommended if you still feel unable or pressed for time to develop a graphic from scratch. You can swiftly generate professional-looking material in just a few minutes with the wide variety of available templates for professionals. Even though these templates are predesigned, you can still personalize them by changing the colors to match your brand, adding your own images, altering the fonts, scaling the text, adding your logo, etc.
Fonts
You can choose from a variety of typefaces if you want to add words to your artwork. Make sure the typeface you select truly reflects your brand, and avoid using more than two font styles in a single graphic. Using many fonts in one graphic will make it appear disorganized and less professional.
Additionally, just like with photos, you can upload your own fonts for usage if Canva doesn't already have any that suit your brand.
Images
You will have access to an image library with more than 200,000 images in Canva's free version. In contrast, that amount increases to over 60 million pictures, illustrations, and icons in CanvaPro. With this many high-quality stock photos available, you'll have no trouble finding the ideal picture right away.
Do you want to utilize a photo or video you took yourself? No issue. You may quickly and easily upload your image, logo, or video to Canva.
There's a FREE Version
Yes, you did read that right.
That being said, limiting access is a drawback of free things. You'll have access to several features in the free version, but if you upgrade to CanvaPro for $12.95 a month, you'll receive even more features you can use to spice up your content.