SEO
4 Trends in SEO to Pay Attention To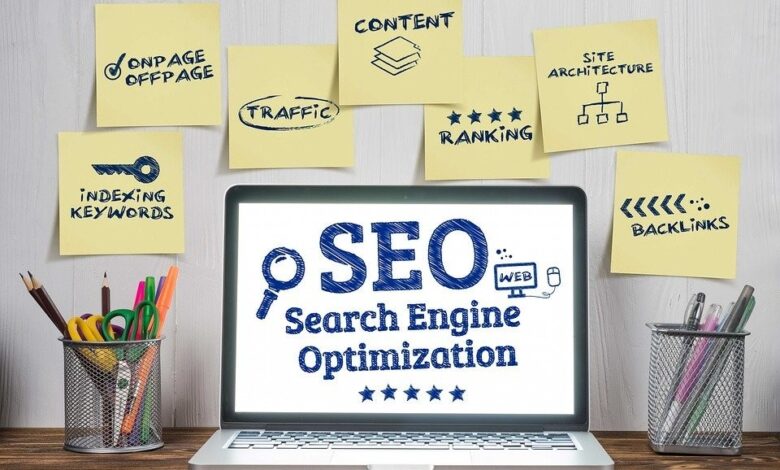 Searching engine optimization has been 'a thing' for two decades. While it started in a fairly rudimentary fashion because the early search engines were basic, it's become increasingly sophisticated in recent years.
As SEO practitioners try different approaches to experiment, new SEO trends crop up as a result of giving fresh ideas a whirl and seeing what's working. Some of these new trends come and go just as quickly, others are debunked, and a few stay the course or get refined over time.
Here are 4 of the newer trends in SEO that are gaining attention.
1. Search Terms in Keyword Clusters 
As covered in t his article, there has been a recent surge of interest in keyword clusters.
The idea here is that it's better to publish a collection of content around a related topic – maybe 6,  8, or ten articles – than to publish only a couple. Semantic relevance matters to Google. When they come crawling with their bot and discover a whole cluster of information, it sets the bot's pulse racing.
As a result, it's easier to rank for and build a reputation for excellence around topics when publishing regularly on them. This compares to publishing on anything and everything which isn't as successful now. SEOs are seeing great results when focusing their efforts on clusters.
2. Personalized Email Marketing 
Personalization is a tricky concept.
On the one hand, with cookie notifications and the move by Google to stop using a person's identity to shape the advertising they see, there's a clear signal that people don't wish to have their identity used without permission.
On the other hand, some people do want a d egree of personalization in how offers are presented. They want more relevance that often-requires personalization to get there.
Some email mailing list providers are giving publishers new ways to personalize emails better and to segment the more active subscribers into different lists. They can then see different offers that are more likely to appeal to them.
3. Higher-Quality Links or Bust! 
Backlinks pointing at a website are increasingly ignored by Google when they're either low quality or not relevant to the subject matter.
For example, a link from a site that's not in the same industry has less value. Also, backlinks from sites that link out a lot or have a low Domain Authority rating (a Moz.com metric) are likely to be downgraded in value too.
What is doing well is high-quality links from respected, high-quality sites. The idea is that their opinion matters and so should a link from them. Link-building efforts are increasingly be refocused here.
4. HARO for the Win 
Another attention-getter for SEOs is links from the HARO scheme.
Help a Reporter Out is a way for newspaper reporters to find sources for quotes to include in their articles. It's sufficient to be a brand or a publisher of content with something to say on their article's topic.
B acklinks in an article from HARO don't even need to have an anchor text – the text in the link – be relevant to the page it's pointing at. Because the news sites have such high authority, it overrides the need for high industry relevance.
As trends, some of these have been building for a while. Others are newer and gaining more traction now. By following SEO trends, it's possible to pick and choose between the best approaches to get ahead.