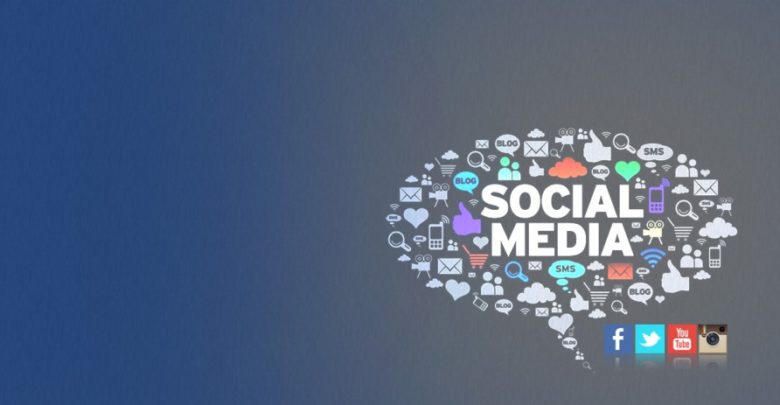 Do you have any idea that why the business has turned to look over social media? It's is a simple point, smartphone growth is increasing and internet growth is getting bigger where most of the users spend their time on the social media platform.
This is a trump card where the time is a key point for managing the business. There are lots of information is hidden behind the time. If you know to analyze and use the time effectively, then your business is going to hit into a big sale and meet out the profit calculation.
You have to allow the strategy by following and adjusting to the customer's trend will make your business alive. Each move has to analyze and takes over the podium. Business is for the person who looks the falls as analyzing the pattern and tries to rectify it. Social media is a kind of feature. You can't follow the same strategy to control or attract the customers.
You have to be and follow with social media platforms, where your customer drives more traffic. And creating a kind of conversion where the first step is awareness for your business is a tactic manner and beyond awareness to maintain and grow the chain of your customer strength is a huge cycle.
Each movement of the funnel has its restriction path. As a business person, you need to open the restriction path with a suitable strategy in social media. Hence I have given some steps below to follow for the business person that helps to break the restriction path and increase the conversion rate.
Setting Objectives and Goals
Business is work under an organization. Each organization runs on its objectives. Objectives are made to achieve the goal. This statement is simple to understand. Let me describe it. The organization is like a control, which does not allow you to cross the border. Consider if you cross the border of your organization, then your company has to face problems.
Hence it is necessary to follow it. Creating a goal based on the organization must suitable for your business product and services. As per social media, traveling the exact locus point of your product or service graph will lead to taking action easily by your customers.
For example, you were handling a graphic design freelance business via the social media platform as facebook. Then you need to follow certain factors such as selective pages groups, location, content, design. These factors help you to analyze the reason for your objective as objective plays a starter role in your business.
Thus analyzing and allotting the objective based on your business can create an exact route map. These objectives are planned to set by the goal. Hence always be clear to create objects which must base on your goal. Try to find out the requirement for your business to get a move in social media, design the objective according to your requirement. It is an easy and important part of your business.
Audience Insights
Gaining your audience is a big pack of success. Avoiding the mistakes of investing the time on non-related customers will lead to the loss. Through social media, it is easy to find out your exact customers.
By using social media platforms such as Facebook, etc as pinning into the audience insights, the return on investment will increase. Thus try to allot your customers based on factors such as age, gender, location, profession, etc. Each factor is important to increase your ROI. Thus try to make use of this feature on social media platforms.
For example, if you are running a real estate business online and using social media, then try to select the option based on audience insights, where you can find out various categories such as I have mentioned above the factors. It will give you a benefit on your investment and help to reach many customers to increase the traffic rates.
The above example when you are considering then gender does not matter you can select male, female and others. Age matters as those who buy lands must be an employee or running any business. Selecting a profession can easily increase your conversion rate as you can target the highest-earning people. Try to prefer your required or nearest location so that, it is easy to find out your customers. This frame is much important to get high performance.
Executing the required Plan
Working on a different basis of products, required an approve strategy to pass the execution part of the business. Your business relies on your strategical movement. Designing your strategy requires huge data for taking part in the design of the plan.
Considering social media, it is an excluding part of your business but not worry more about the plan platform itself direct you to the execution part of the business design but it requires some bucks to invest which is regarding the reaching level of your customers. Even though allowing the platform for deciding your movement will make your business hustle. Thus knowing the algorithm of your social platform, arranges a well-defined strategy.
Consider you have to promote your business, it may require certain considerations such as design, layout, content, etc. By strengthening your promotion based on these factors can easily increase the conversion rate. Based on this statement creates a plan to which it requires to execute.
Try to analyze your competitor's strategy on social media. It can alert you to shape your strategy. By following these two steps such as designing the strategy and following the competitor's strategy will help you to execute your plan as per the requirement of your objective as a business.
Conclusion
The final part is monitoring your output and tracking your business data. This part involves lots of involvement regarding data analysis. Each data will arrange in a pattern, which helps you to guide for further process. And social media platform is reliable to offer this service with meaningful dashboards. It automatically covers the behavior of your strategy executed for your business. Try to analyze the graph and convert it into useful data for further process.