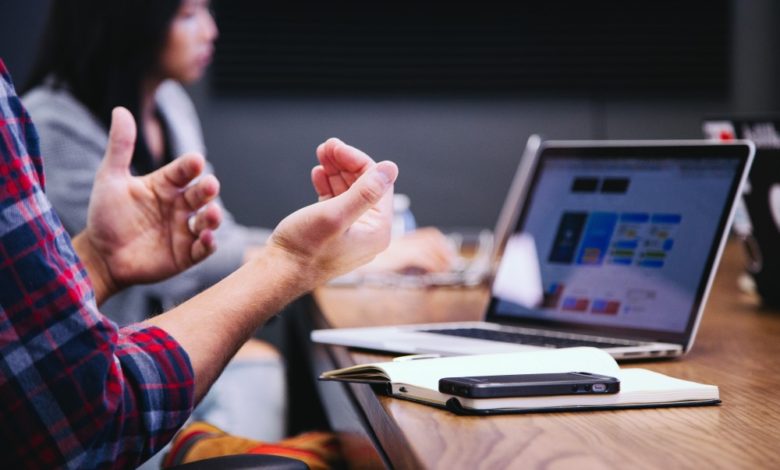 Social media platforms are fast replacing all known forms of physical association, especially in the wake of COVID-19 in recent days. Communication on social media is as good as having a live conversation. The online community has opened the unlimited potential for the intimate brand promotion that marketers and celebrities are leveraging for visibility.
It is all about visibility on social media and it pays to have a progressive strategy in place to help you promote your brand on this massive platform. For a good online experience, improve your visual strategy on social media with these 10 tips.
1. Getting started on social media visual strategy
To use social media effectively to drive your brand, start by setting goals you intend to achieve. Be specific about the target audience, social channel, and expected outcome. 
Define relevance to your brand and have timelines, setting measurable and achievable metrics. In brief, let your presence on social media be purpose-driven with the sole aim of promoting your brand.
After establishing goals, the next step is to identify the target audience for your brand products and use content marketing for general leads. This way, you create content that is relevant to what you do for the right audience (prospects or current customers) through appropriate social channels. 
Retain your followers by treating them like family, replying, and participating in conversations as well as answering questions. 
2. Sign profile page with your logo or head image
What profile image you use depends on who you are and what you do. It makes sense for a business company to promote its official logo instead of using the owner's headshot. 
Work with a designer to create logo graphics suitable for different social channels you intend to use. The designer will customize the image fit for every platform to retain a consistent appearance and avoid distortion.
If, however, you are an influential person and want to promote yourself as a social brand, then using a headshot is perfect. Follow the same procedure above when setting your profile page. The purpose here is to design the profile page as a quick ID and using a popular image enhances that visibility.
3. Harmonize profile image and cover photo
Your landing page is the front door to your social account and must impress. Having an expensive gold knocker on a cardboard door is ridiculous. Since the cover photo forms the background for the profile image, the two must complement each other to portray harmony. 
The cover photo can have the same image as the brand logo in the profile but with attractive or informative graphics.
The cover picture may also carry infographics displaying products or concepts of what you do and when put together with a profile image, create a powerful ad banner. Harmonizing these two has the added advantage of giving your page a nice look and superior aesthetics. To achieve this, you may require the help of a graphic designer.
4. Use images relevant to your brand
Define the theme and concept to guide the choice of images you post to engage your audience. Use imagery that portrays brand products and values alongside social media tools like hashtags on Instagram. 
Using pictures of beautiful flowers is pleasing to the eye and brightens your audience's mood while portraying sweet scents at the same time if you are promoting a perfume brand.
You are free to use different pictures on your social media platforms as long as you remain consistent. Choose pictures that share a common theme and bring out the image of your brand. 
If flowers are your chosen brand imagery, be consistent in application and do not bring in unrelated plants. Choose relevant images for maximum brand impact on social media.
5. Post high-quality content
Social media content must be brief, concise, and powerful to catch the reader's attention at a glance. It should be informative and interesting enough to encourage sharing and retweeting. When it's about content, do not compromise and hire professional content writers from professional writing services. Your aim should be to get the best punchlines, compelling CTA's, and text that can go viral.
Your goal is to reach as many followers as possible in the shortest time and sharing helps you achieve that easily. Have your communication team understand this and create content that carries a general-purpose social message besides brand awareness.
To achieve this, you may include motivational quotes, Do It Yourself (DIY) tidbits, or home-based solutions that are familiar to your audience to encourage sharing. 
Weave trending stories into brand messaging to keep the readership engaged and to demonstrate the company's involvement in the social scene. Adapting common stories to your content is one way of creating content variety.
6. Set standards for consistent branding
Set standards for strong branding on your social media platforms so that the brand does not suffer from weak visibility. Engage a qualified designer in media graphics to create a strong image for the brand with all appropriate elements. Besides a powerful logo image, other important elements include colors, fonts, and images used in posts.
Colors have a strong impact on people's emotions. You can manipulate these in graphics to achieve a desired visual response. The key, however, is to choose strong colors and use these consistently across all content and social media platforms. 
These colors become associated with the brand and form its official image. Create your content text in the chosen fonts and style including online responses to maintain harmony.
7. Image editing for different social media optimization 
All leading social media platforms comprising Facebook, LinkedIn, Instagram, Twitter, and others have different formats for image posting. This may include size and resolution in terms of pixels that you have to apply to your images before posting. This means you cannot use one image across media, as this will compromise quality and distort.
This means you have to optimize your images before posting to different platforms to stay consistent visually. The good thing is that you can do this by yourself using online photo editing apps for free and conveniently, once the designer has finished with the master. 
The online tools have simple-to-use templates that make it easy for amateur use, saving you time and money in professional fees.
8. Use video and animation
Video on social media is a powerful tool that draws attention and engages fully for its duration, ensuring 100% message delivery. Make vibrant, entertaining videos that carry the brand messaging and prompt call to action from viewers. 
This is the most powerful marketing tool there is that you simply cannot overlook. Use video to introduce services and products while putting a face to your brand at amounts to a personal level.
Besides telling your story and visual marketing via video, the animation is another option that can spice your posts and attract followers. Use good quality animation appropriate to your brand and audience. The beauty of these two options is that if well crafted, they tend to go viral, sending your brand image spiraling high as well.
9. Include colorful charts and infographics
Colorful charts bring life to text, and especially on social media, where people prefer quick information on the go. Social media users have little time for heavy text reading and brevity is essential. 
Charts, especially infographics, are an exciting way of presenting information and data in a pleasant format. These are like information capsules that enhance visibility while conveying the intended message.
Infographics are especially good for brand visibility on social media. They combine text, color, images, and motion in a way that is attractive to view. They are also shareable and easy to remember leading to increased traffic and brand awareness. 
The sharing benefits search engine optimization across all media, giving you high visibility and brand dominance.
10. Infuse fun with memes
Memes on social media can be used as GIFs or static illustrations of known or trending incidents, themes, meanings, or actions with text in a bubble. Digital marketing is now infusing humor in social media communication to attract and engage its audience. 
When used strategically, they are a powerful tool in social media attraction and visibility. Memes are low value, easy to use, and based on available content in the public domain. 
Another key reason you should consider memes in your visual strategy on social media is that they are designed for sharing through re-meming. 
Create memes that are relevant to your brand and find ways of embedding the logo in there somehow to strengthen brand recall by association. Appreciate audience sensibilities as you meme yourself to social media dominance.
Conclusion
Today's digital world has brought nearly every aspect of social and business life online and brands seek ways to be visible. There are plenty of options at your disposal to give yourself prominence on social media platforms depending on your objectives. Set your goals, choose a medium, and play on social media.